Asian economies such as Taiwan and Korea have swiftly grasped the possibilities opening up in the premium television market since the COVID-19 outbreak, and Hong Kong is jumping on the bandwagon.
While the pandemic has delayed many new film and TV projects, it has also given a number of Hong Kong‑based writers and producers the time to focus on new scripts. As such, a growing number of premium TV dramas are being scripted, many of which destined to be distributed via one of the burgeoning number of streaming platforms.
Most of these projects are driven by independent producers with experience across film and TV. Producer Jojo Hui, whose credits include Derek Tsang's award‑winning feature film Better Days, for instance, is currently developing her first TV series – The MacLennan Affair – which Mr Tsang will also direct. Set in the Hong Kong of the 1960s and '70s, the six‑part series tells the true story of the events that led to the decriminalisation of homosexuality in the city. Ms Hui plans to sell the series to a global streaming platform.
Broad brief
Outlining why the project went ahead as a TV series rather than a film, Ms Hui said: "We wanted to explore the history of Hong Kong during that period, so a two‑hour film would not have been long enough.
"Also, as the project is 70% English language, it will appeal to a wider audience, so it made sense to work with a streaming platform that has international reach. An English‑speaking film set in Hong Kong might struggle to find a worldwide audience."
Cora Yim, a former executive with Fox Networks Group Asia (FNGA), is also planning a slate of premium TV dramas, ranging across several genres including sci‑fi, action and thrillers, through her Hong Kong‑based production company Sixty Percent Productions. The company's first project is an anthology series, Taiwan Crime Stories, which she will co‑produce with Taiwan's CalFilms Asia and Los Angeles‑based Imagine Entertainment, founded by Ron Howard and Brian Grazer, two of Hollywood's leading producers.
Partly funded by Taiwan's Ministry of Culture, the series will be filmed on the island in Mandarin in order to reach a wider audience, riding on the popularity of Taiwanese TV series across the region. "The major Chinese‑speaking markets use different dialects of Chinese, but traditional Chinese culture is the same across all of them. Through the crime stories in this series, we want to look at the conflict between traditional Confucian values and societal norms in the modern world," said Ms Yim.
Comeback bid
Closer to home, Hong Kong's oldest broadcaster, Asia Television (ATV), is attempting a return to drama production with a range of TV dramas and variety shows, all developed in partnership with London‑based Phoenix Waters Productions. While their first joint project was a feature film – the pandemic thriller Lockdown (main picture) – their next production will be the Cantonese‑language TV drama Forensic Psychologist, which focuses on a psychologist who interviews defendants to assess if they are mentally fit to stand trial.
"One of the things we see as a real opportunity is that Hong Kong hasn't lost its talent," said Phoenix Waters Founder and Chief Executive Bizhan Tong, explaining why he had recently relocated to Hong Kong.
"It's had so many great exports in the past – but it's been stuck doing the same kind of projects for too long. Right now, the talent just needs the right opportunities."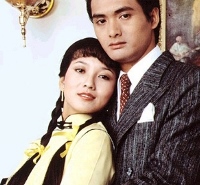 After losing its free‑to‑air licence in 2016 following a string of financial difficulties and other issues, ATV is now operating as a streaming service. In addition to engaging the local Hong Kong audience, it is hoping to export content through its joint venture with Phoenix Waters. The partners are also developing an English‑language version of Forensic Psychologist with UK producer Debbie Mason and writer Stephen Belber.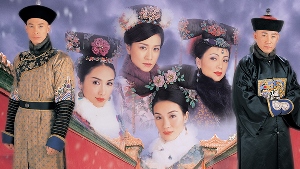 Such projects may help strengthen Hong Kong's TV production industry. In many other international markets, the shift of viewers and investment away from traditional broadcasters, usually funded by advertising, towards subscription‑funded streaming platforms has resulted in a huge boom in premium TV. This has seen global streamers, notably Netflix and Amazon Prime Video, producing shorter, bigger‑budget drama series, often in languages other than English, with the aim of keeping paying subscribers hooked.
In Asia, this has resulted in significant investment into content produced in Korean, Japanese and Indian languages, as well as, to a lesser extent, Southeast Asian languages and Chinese. Even before the streaming boom, Korea had a thriving TV industry, one that exported dramas all over the world. Since the arrival of Netflix and other similar players, the streaming industry has gone into warp drive, with many Korean broadcasters either collaborating or competing with global and regional streamers to secure the hottest dramas and talent.
Brave New World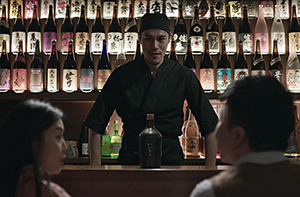 This revolution is set to spread to Hong Kong, which has always been home to creative and entrepreneurial producers. Among them is Katherine Lee, a Hong Kong film producer who is also developing a range of premium TV series in Cantonese, Mandarin and several other Asian languages.
"Mainland China, Hong Kong, Taiwan and South Korea all have a lot of talent, with each territory having its unique advantages," said Ms Lee, assessing the current state of play within the region.
"In the case of Hong Kong, it has a huge number of experienced writers, directors and actors, especially in genres that tend to travel better, such as action, crime and thrillers.
"For the most part, their experience has tended to be film‑related but, as we can see from the US, filmmakers are finding it quite easy to adapt to the premium TV format. It might even be easier than for people who have worked on the more traditional, long‑running soaps."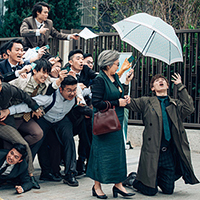 Cantonese‑language dramas may also have greater potential to travel than many seem to realise, in much the same way that Hong Kong films did for many years. As testimony to this, while working at FNGA, Ms Yim produced two premium Cantonese shows – financial thriller The Trading Floor and crime drama Stained – with many other producers now looking at content that is either partly or fully in Cantonese.
Mr Tong, meanwhile, maintained that viewers are increasingly language-agnostic and respond to strong stories whatever language they are made in. "Hong Kong drama just needs to tap into its local stories then tell them well enough to market them internationally," he said.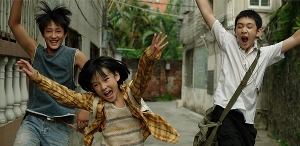 Local producers believe the big increase in the number of streaming platforms to which they can sell content could also help. As well as Netflix, Amazon and mainland streamers, several newer services, such as Disney Plus, HBO Max, Apple TV and NBCUniversal's Peacock, are all investing in local‑language content, some to a greater extent than others.
Ms Lee believes Hong Kong's traditional broadcasters are now all but obliged to become more experimental in order to capitalise on this trend. "Our younger talent just needs the right projects and the right opportunities," she added.
Related link
HKTDC Research