ESG is trending among companies globally, helping them go green and achieve sustainable development, but in the eyes of Arthur Lam, CEO and Co-Founder of Hong Kong start-up Negawatt, that is far from enough to make an environmental impact.
To make ESG truly meaningful, Mr Lam believes ESG must be done on a mass public level to create a regenerative economy.
Proptech solutions helped property managers during COVID-19
Founded in 2019, Negawatt started as a proptech company, using Artificial Intelligence of Things (AIoT) to provide smart-city solutions for buildings, such as energy monitoring and saving, big data and AI optimisation services.
During the pandemic, Negawatt helped clients save energy and disinfect offices. One smart-city solutions is a device to monitor the COVID-19 virus in the environment. Once concentration exceeds a threshold, the system turns on UV lamps installed on the ceiling. In 30 minutes, the environment will be COVID-19-free.
Mr Lam said their system could monitor the number of people in an area and activate the UV lamp disinfection, when a place became too crowded, to reduce transmission risks and stop outbreaks at source.
"We can also tailor-make solutions for our clients based on their needs. Basically, our services help them save energy, cut electricity bills and solve all sorts of problems, from setting an ideal air-conditioner temperature, stopping water dripping from ceiling, to eliminating bad odour in toilets," he said.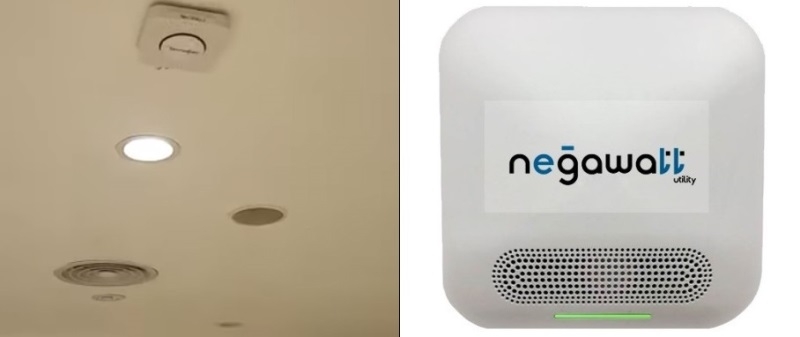 ESG for all
This year, Negawatt took a new step, and promoting ESG in property management and expanding services to the mass public, launching a gamification app to reward individuals with real-life merchandise discounts.
"Hongkongers spend on average three to four hours on the phone every day and when they go out, they're holding their phones most of the time, and I thought: how can we turn that into community engagement and do something ESG about it?" Mr Lam said.
The app encourages users to record their ESG efforts, from walking, recycling and using their own utensils when ordering takeaway at restaurants to uploading their electricity bill. They can gain points on the app and use them to redeem discounts and coupons at merchants.
In less than three weeks, the app attracted over 10,000 users and a green merchant network of 500 brands. As of July, the app has accumulated over 20,000 downloads, largely driven by a community ESG program the start-up has launched in partnership with the Hong Kong Housing Society.
The start-up also signed its first corporate partner CBRE to use the Zero2 app to engage its staff and tenants in ESG related activities. Negawatt targets 1 million new users and 5,000 merchant partners in three years, to create a HK$10 billion sustainable economy.
Start-up Express winner to reach new heights
With the launch of the Zero2 app early this year, Negawatt took part in the HKTDC's annual entrepreneurship development programme Start-up Express 2023 and became a 10 winner, while also earning the ESG Award.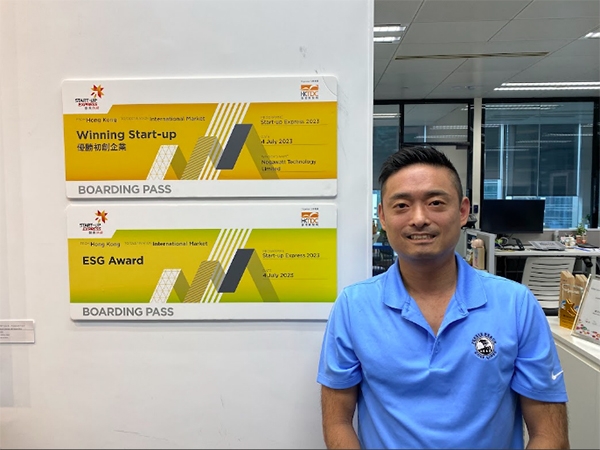 In the coming year, Negawatt will be able to attend HKTDC fairs and events in Hong Kong, Mainland China and overseas as well as participate in investor meetings in Hong Kong and Mainland China.

Through the HKTDC platforms, they can strengthen their business networks as well as expand their markets and businesses through the exposure they have gained.