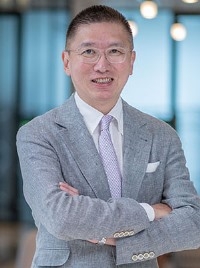 Under the dual pressure of Mainland China's tightening housing policy and higher operating costs, real estate enterprises in the Guangdong-Hong Kong-Macao Greater Bay Area (GBA) must break new ground for growth. A whitepaper co-produced by Ernst & Young Transactions Limited (EY) and Hong Kong's Urban Land Institute (ULI) outlines the role of property technology (proptech) in this transformation.
For those willing to adopt proptech, Harvey Coe, Senior Advisor, Hong Kong, EY, said the GBA presented tremendous potential for the real estate sector with the increasing applicability of artificial intelligence (AI), the Internet of Things (IoT), blockchain and other emerging technologies.
What is the purpose of this report?
Our GBA proptech white paper was developed around the theme of technology innovation and the digital transformation of the real estate industry in the GBA. In addressing the current status and future opportunities of the proptech industry, we hope to inform traditional real estate participants in their efforts to meet the needs of the inventory era by undergoing digital transformation.
Whose views are represented?
We sought input from a diverse range of industry stakeholders including investment and finance professionals, real estate developers, leading technology companies and start-ups, urban planning companies, consultants, government bodies and non-profit organisations, adding to the richness of experience in the content.
How far have your contributors come in their digital transformation?
As many as 79% of the surveyed companies stated that proptech is of high strategic importance to them, with 88% in top management regarding proptech as pivotal. About 44% of the interviewed companies had adopted at least one proptech solution, with the main application in asset and portfolio management tools. However, construction and building management are slightly behind. With only 39% and 38% of those surveyed companies having implemented the technology solutions, the penetration rate of technology remains insufficient, suggesting these businesses are not yet fully committed.
What is holding them back?
Although many companies agree a proptech strategy can improve operational efficiency and reduce costs, there are hindrances in the actual implementation. Some 34% of the interviewees highlighted the challenges associated with system integration; 22% said a proptech strategy is not of the highest priority among all corporate strategies; and 14% reported that their existing corporate culture is not open to change.
Furthermore, 71% of the interviewed real estate companies indicated that the integration of new and legacy systems, such as the significant changes to information technology or business processes to implement new technologies, is a major challenge that results from the lack of clear industry standards and integrated products in the market.
Where do you see the greatest opportunities?
Information and cybersecurity, along with data management, are most valued by enterprises in the GBA. About 85% of the surveyed companies indicated that information and cybersecurity are crucial in proptech applications, while 78% of them consider data management capabilities to be of high importance. However, based on self-assessment, half or less believe their organisational competencies and competitiveness in these areas to be higher than the industry average. This shows that, in the process of digital transformation, enterprises in the GBA must look to enhance their soft capabilities and technical infrastructure in order to ensure a successful implementation of proptech.
What is on the near horizon?
The majority of respondents expect that AI, big data analytics and 5G will significantly impact the real estate industry in the next five years. Particularly in AI technologies, there has been a sustained acceleration in investments over the past three years.
But apart from the market circumstances, a number of key organisational capabilities will affect the digital transformation and technology innovation of enterprises, namely proptech leadership, open culture, innovative corporate management, agile development, data management, advanced data analytics, information and cybersecurity, availability of emerging technology and external alliances. Enterprises need to improve these organisational capabilities to get internal support for digital transformation.
Related links
EY
ULI Hong Kong