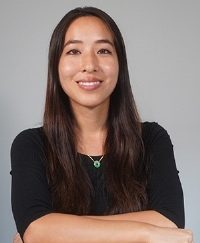 Hong Kong online will-writing start-up NobleWills seeks to make estate planning easy and accessible for everyone. Established in December 2021 by co-founders Sarah Ip, a qualified lawyer, and Brian MacPherson, a software developer, the company launched simultaneously in Hong Kong and Singapore and is already looking to expand its range of products and services. Ms Ip discussed the firm's progress so far.
Why did you start this venture?
Writing a will – and estate planning in general – is one of those things that is usually at the bottom of everyone's to-do list. That process of planning for your family's future has traditionally been intimidating, costly, time-consuming, complex and stressful. We created NobleWills to ease that burden and make the process more accessible to everyone. By bringing these services online and in one place, we believe we can improve every aspect of people's experiences.
How did you identify the gap in the market?
Through my work in law firms I recognised that existing services were antiquated, inefficient and expensive, and that for many people this was proving a deterrent. Yet, estate planning is something that every individual should do, regardless of wealth or family circumstances, to save loved ones from the financial and mental stress that they would otherwise have to endure. It includes important aspects such as arranging guardians for children and pets, distributions of assets, organising lists of assets and digital assets, making gifts of personal items, and so much more. We wanted to be the first company currently offering an all-online service, covering not just a will, but also other additional estate planning documents.
Are current conditions in your favour?
Now was a better time than ever to bring this service to market. During the pandemic, many people worried about conducting face-to-face meetings and most preferred to buy and use services online. We saw an opportunity to bring this traditional process of estate planning online. Above all, we wanted to create a product that was easily accessible to the general public, affordable, educational, easy to use and efficient.
How does it work?
For estate planning documents, customers can easily do most of the work online with a quick turnaround of the completed documents by our team. Our online services are easy to use and filled with support along the way with helpful tips, educational articles and a live-chat button where our will specialists will personally answer your questions.
Most companies end their services when the documents are complete; however, people's lives continue to transform as time goes on, and so should their plan. Because of this, we also offer an editing membership for a small yearly fee that allows customers to continue to make changes to their documents easily. We also put an emphasis on legacy giving to charitable organisations. By partnering with NGOs that need funding, we are making it easier for customers to give to charities that they find important.
Do you only do wills?
Wills are our biggest product offering; however, we offer an array of documents that together make up the bigger picture of estate planning. For example, the Deed of Temporary Guardianship, which allows parents to choose temporary guardians if they cannot be contacted, is a good safeguard to have, especially for families whose relatives live abroad. In the event that the parents should pass away, it ensures the children will be looked after until the permanent guardians can take up the role.
Another important document to have in place, especially as people age, is the Enduring Power of Attorney. This allows an individual to choose someone to access their financial affairs if they become mentally incapacitated.
We also offer probate services, in strategic partnership with CPH Legal, along with insurance and tax services from third-party providers.
Are online legal services like this the way for the future?
Definitely! Services and products from all sorts of industries are transitioning to Web 2.0 or Web 3.0 and it only makes sense that legal services would also transition to be more online friendly, especially since a lot of the work involves documents and a physical presence is not always required.
Related link
www.noblewills.com