Sales of consumer goods such as watches and clothing serve as a gauge for the economy. The worldwide COVID-19 pandemic made consumers cautious, but now, as markets begin to recover, Hong Kong watch brand Glitzy Owl, which initially rolled out in Japan and Taiwan last year, is setting sights on its home market.

Home-grown brands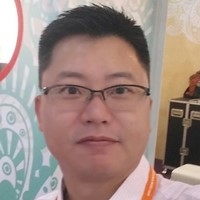 Patrick Ng, founder of Glitzy Owl, said: "Actually, I realised more than 10 years ago that in order to develop the watch industry, we cannot rely solely on taking original equipment manufacturer (OEM) orders but must develop our own brands, so that we can change from passively waiting for orders to launching new products and actively reach out to consumers and the market."

Mr Ng has been engaged in watch manufacturing and exporting for more than 25 years. He explained that Hong Kong's watch industry had a long history, but few Hong Kong watches enter the international market, leading him to establish his own brand.
"Hong Kong has been the world's leading watch exporter for the past 20 to 30 years. However, we have few representative watch brands in Hong Kong, so I have always hoped to create a watch brand that belongs to Hong Kong and is widely welcomed by the international market," he said, adding that potential markets for Hong Kong brands include Brazil, the United States and Sweden
Creating a new brand requires ample resources. Mr Ng's preparation for Glitzy Owl in 2019 coincided with the pandemic outbreak, bringing uncertainty to brand marketing.
"Watches are consumer products and an unstable economy affects sales. With the global pandemic in 2020, many OEM orders were delayed for six months to a year, and some customers cancelled orders. While maintaining the original [OEM] operation, we have also been focusing on launching our own brand because experience shows that consumption will jump after the pandemic," Mr Ng said, adding that a new watch brand can take three to four years to mature. "The slowdown is making us prepare for the challenge of post-pandemic development."
Overseas launch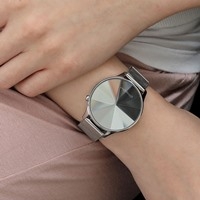 Glitzy Owl, whose products targets women aged 18 to 45, aims to be based in Hong Kong and marketed in the city and abroad. To strengthen the brand and boost its reputation, Mr Ng chose to enter the Japanese and Taiwan markets in 2020 and launch in the Hong Kong market this year.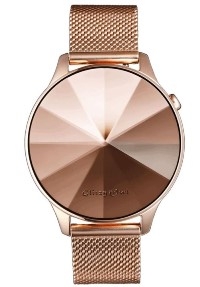 He turned to the HKTDC to help with the launch. "When we entered the Japan market, we found that it was difficult to launch in a large department store such as Lotte without setting up a local company," Mr Ng said. "For example, in the process of expanding our business, we encountered a lot of tax, import, marketing and other issues, so we are fortunate that through the HKTDC's T-Box upgrade and transformation plan we were able to contact the teams in HKTDC offices in Tokyo, Osaka and Taipei.
"They have been with us during the epidemic. We conducted a video conference to understand the difficulties we encountered in developing new markets. They have answered our questions and provided us with many practical suggestions. We could also network and link up with local companies, which was all-important for our landing in Japan and Taiwan. They were very helpful."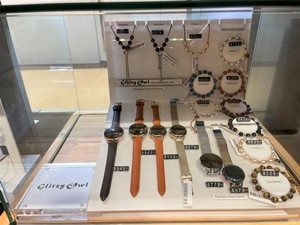 Having established itself in Japan and Taiwan, Glitzy Owl launched into the physical market in Hong Kong in January this year. The brand actively promoted itself on social media, taking part in the "T-Box x Boost with Facebook" campaign. The six-month programme covered the basic Facebook online courses, advertising and learning through experience. Glitzy Owl was selected as one of 10 outstanding companies and received advertising credits. The firm also took part in the "Boost with Facebook's Christmas Network".
Mr Ng said: "Manufacturers cannot start with marketing. Through "T-Box x Boost with Facebook" I won a cash prize for publicity purposes, and the T-Box team is also committed to helping us and teaching us marketing. By marketing on Facebook we hope to divert consumers from online to physical stores. At present, we make consignment sales in physical stores in 11 large shopping malls such as Miramar, Royal Castle and Hysan. We also sell through the HKTDC Design Gallery."
Related link
Glitzy Owl