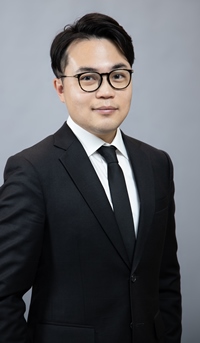 The rapid development of the Guangdong-Hong Kong-Macao Greater Bay Area (GBA) in recent years, coupled with a maturing transport network, has driven industrial transformation and shifts in real-estate investment in the region. Apart from Shenzhen and Guangzhou, investors have also set eyes on the second tier of cities in Guangdong Province.
Research from global real-estate services firm Cushman & Wakefield finds that investment portfolios are increasingly diversified to include new types of properties such as industrial logistics, cold chain and data centres, in addition to traditional office buildings and shopping malls.
Keith Chan, Director & Head of Research, Hong Kong, Cushman & Wakefield, explains.
How did the GBA plan impact real estate?
The launch of the GBA initiative in 2017 drew immediate attention from owner-occupiers, private investors and funds. This sparked the vibrancy we are now seeing in the sector, with commercial real estate (CRE) investment transactions in Guangzhou and Shenzhen recording an annual transaction value of over Rmb50 billion [US$7.9 billion] for four consecutive years. Such transactions include headquarter purchases by corporations such as Li Ning, Qiaodan Sports and Shenzhen Expressway in Shenzhen. Driven by TMT (technology, media, telecom) companies, small-scale single-block buildings in Guangzhou have also attracted owner-occupiers.
Who is investing?
Capital in the Greater Bay Area used to be predominately domestic, accounting for over 80% of the investment considerations. Yet foreign investors also pay close attention to this market and their investment activities are increasing year after year, especially in Guangzhou. With an outstanding macro-economic performance and strong spending power, coupled with low availability of quality mixed-use commercial portfolios in core locations, Guangzhou has become the investment target of foreign investors.
Are their numbers increasing?
Yes. By the first half of this year, the ratio of foreign investment had grown from below 20% in the past to 25%. We see this as a shift in strategy, as foreign investors used to hold fewer assets in southern Mainland China. Yet CRE investment in the GBA, as a key strategic zone of China, creates a golden opportunity for geo-strategic asset allocation, leading to a surge of such transactions. We believe foreign investors will continue to look for new investments in various GBA cities.
Not just Guangdong and Shenzhen?
The total number of CRE transactions in Shenzhen is expected to be record-breaking this year. In Guangzhou, the scarcity of high-quality office buildings in core locations has steered investors to other projects such as shopping malls.
However, as transport and infrastructure facilities in the region gradually complete, and coupled with policy support, other GBA cities are getting more traction from investors, we believe investors will turn to opportunities in tier-two cities outside Shenzhen and Guangzhou [such as Dongguan, main picture]. Investment projects will also extend from traditional office buildings and shopping malls to logistics, cold chain, and data centres, resulting in a more diversified CRE market in the region.
What is Hong Kong's contribution?
Being one of the largest financial centres and renminbi clearing centres in the world, Hong Kong plays a vital role in the vibrancy of the GBA commercial real estate sector. In fact, the largest share of the mainland's realised foreign direct investment has been coming from Hong Kong, with most of it being concentrated in Guangdong Province. On the other hand, Hong Kong is a preferred destination for Chinese companies to raise funds. The funds being raised will support the companies' expansion and reinvestment into their operation and fixed assets, including real estate.
And your outlook for CRE in Hong Kong?
On the back of supportive policies from the Central Government and the [Hong Kong] Chief Executive's recent proposal to develop the Northern Metropolis as an international innovation and technology hub, Hong Kong is set to become increasingly competitive with a healthy mix of industries and a larger pool of talents. No doubt, an international city with multiple economic drivers will attract long-term investments. Riding on the city's economic development, we firmly believe that the city's CRE sector will be growing exponentially over a long period of time.
Related link
Cushman & Wakefield