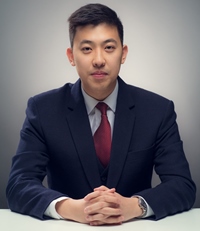 Providing creatives with a support platform, Hong Kong co-working space V-Co aims to offer something different from the usual co-working environment. It has collaborated with residents to introduce food and beverage pop-ups, live entertainment and multi-brand creative collectives, Group Head Timothy Li said.
As a landlord-owned co-working space — the largest in the vibrant Causeway Bay commercial district — V-Co believes it offers better communication between tenants and the building and a higher degree of security and stability for struggling small and medium-sized enterprises (SMEs) with shorter, flexible leases. V-Co reached 90% occupancy in January 2021 and the team has pivoted from being building managers to community managers, Mr Li said. Launched in 2020, V-Co is owned by real-estate company V Point, which took over the eight-floor space from an ex-tenant.
V-Co has thrived despite the COVID-19 pandemic. How do you account for its success?
We never saw V-Co as a normal co-working space just selling desks and chairs – we are selling a concept. We define ourselves as a creative, collaborative platform that supports tenants by hosting events like business pop-ups.
Co-working spaces sometimes try to target a specific group of clients but we don't narrow it down to one or two types of tenants. We value fun, creative brands. They are not just here for the workspace but to talk with one another. If they host events with other members, it makes the space more vibrant.
How does being a landlord-owned space impact V-Co's business?
We can offer more security than if you only have one or two floors inside a building. There's more room for F&B (food and beverage), retail and pop-up spaces, too. If you don't own the building, you can't align the concept.
The pandemic hit Hong Kong's co-working spaces. How are you encouraging businesses to join V-Co?
It's not just co-working spaces but the whole office market that have suffered. We've benefited by offering flexibility to tenants. Most leases in Hong Kong are 3+3 [three years with option to extend], or smaller units are 2+1. We can do a six-month lease if people are uncertain about their business, and when they want to extend, we can give them a good price.
How will V-Co roll out its planned streetwear activation?
This will go ahead in the first quarter of 2021. Streetwear brands have some brilliant ideas but many can't afford the rents at prime city locations and are based in industrial areas like Kwun Tong or Cheung Sha Wan, where the price per square foot is cheaper but there's a lot less traffic. We value what they're trying to sell and we've seen how downtown Manhattan, or Soho and Shoreditch have been upgraded in the past decade by art and creativity. That's what we want to create in V-Point. Last November, we leased out the second-floor retail space to five local street brands and created a multi-brand creative collective, for example. Causeway Bay is traditionally known for expensive retail. We want to start a new culture here and embrace the street trend.
How will your initiative where V-Co members can access everything from happy hours to shower credits inside the V-Point building work?
This will promote cross-branding and cross-integration for tenants within the building. We'll need to create a membership, like a clubhouse membership system. Hopefully we can introduce something within this year.
How is V-Co different to other co-working spaces in Hong Kong?
We don't see ourselves as a co-working space – we view ourselves as a collaborative space where things happen and a brand that represents creativity and synergy.
We use our real-estate experience to help us understand their requirements better. If they take a big space, or a whole floor, we want to know how employees interact with each other and where the chill-out spaces need to be positioned so we can present them with a carefully crafted, tailor-made space.
How would you like the real-estate industry to change?
Real estate is dominated by the older generation and it's very hard for millennials to break into the industry. In the next two to three years, I'd like to see more of a focus on real estate tech, or proptech, to take the industry to the next level. The financial industry has already done this well, but property agencies and big landlords are not using tech to improve the industry. I'd like to see that change and be a part of that movement.
Related link
V-Co