Hong Kong has a long history as an entertainment hub, drawing talents, investors and merchants from all over the world – and providing a bridge to the world's largest entertainment market in Mainland China. The digitisation of the entertainment world, which moved into overdrive as a result of COVID-19 control measures, is bringing significant change to the industry, and companies need to know how to adapt.
So it was no surprise that the latest FILMART Online and the first edition of EntertainmentPulse, organised by the Hong Kong Trade Development Council (HKTDC), both received an enthusiastic response. The four-day virtual events brought together around 8,000 industry talents from 81 countries and regions, with 749 exhibitors showcasing more than 2,400 new film and TV productions, mostly feature films, TV dramas and animations. FILMART Online also arranged business matchings for exhibitors and potential buyers, promoting trade and collaboration within the industry. FILMART Online saw a total of 27 online events staged, including 14 seminar sessions held as part of EntertainmentPulse.
Mainland exhibitors
This year, FILMART Online welcomed exhibitors from more than 40 countries and regions, with pavilions from Beijing, Shanghai, Chongqing, Guangdong, Zhejiang, Jiangsu, Shaanxi, Ningbo, Xiamen, Taiwan, the European Union, Japan, Korea, the Philippines, Thailand, the United States and more. More than 260 exhibitors were from Mainland China with the largest number of companies coming from Beijing, Zhejiang and Guangdong. The Guangdong Pavilion was organised by the Film Administration of Guangdong Province and the Radio and Television Administration of Guangdong Province. They gathered 40 outstanding production companies from across the province to participate, and also promoted the advantages of Guangdong as a shooting location.
EntertainmentPulse debuts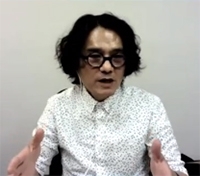 Running in tandem with FILMART Online, the debut EntertainmentPulse presented seminars showcasing the latest developments in the Hong Kong film and TV industry, benefitting industry practitioners from home and abroad. On the first day of the fair, representatives from the Walt Disney Company, Huace Group and NHK Enterprise, along with Hong Kong actor and film producer Gordon Lam, addressed a range of issues, including content creation, documentaries and Hong Kong productions.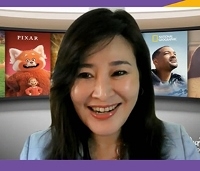 In a session titled "Opening New Doors for APAC Storytellers", Jessica Kam-Engle, Head of Content & Development for the Walt Disney Company in Asia-Pacific, shared how Disney+ collaborates with content creators to bring Asia-Pacific productions to audiences worldwide. "With almost a hundred years of storytelling experience, Disney will continue to be long-term creative partners to the best and the next generation of content creators in Asia-Pacific," she said.
Hong Kong advantage
Acting as a bridge connecting East and West, Hong Kong productions have shone internationally over the years, highlighting the uniqueness of the city's own culture, content creation and distribution. In a session titled "Rediscovering the Hong Kong Production", Gordon Lam shared his views on the city's film industry from his perspective as actor and producer. "The strengths of Hong Kong film continue to develop with more diversified themes and new talents joining the industry to meet the expectations of the increasingly demanding audience. I am confident that the old and new generations of filmmakers can come together to reinvigorate the local film industry."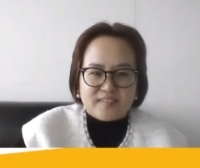 The mainland entertainment industry has seen robust growth in recent years. An abundance of quality films and TV dramas have been produced and distributed to international markets, winning over audiences with a diverse and sophisticated range of content. Karen Fu, CEO of Huace Group, gave insights on the mainland's entertainment industry. "We are constantly on the lookout for new subjects. Themes based on the reality of daily life are very well-received in international markets," she said.
Social subjects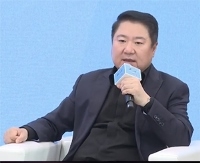 In the seminar session titled "Experience and Innovation of the Chinese Film Industry", the discussion focused on the development and breakthroughs of film production in the mainland in recent years, as well as the reform of cinema operators and the application of new technologies. Yu Dong, founder, Chairman and CEO of BONA Film Group, said: "In recent years, BONA Film has continued to focus on realistic social themes, keenly capturing some of the scenes and characters that have deeply touched our country."
Accessible until 17 May
The online portals for FILMART Online and EntertainmentPulse will be open for access until 17 May. Users can revisit insightful content from EntertainmentPulse on demand at any time and utilise the business matching services offered through the FILMART Online platform.
Related link
FILMART