Innovation and technology (I&T) play important roles in Hong Kong's development blueprint, especially in the growing demand for smart-city technologies and applications, bringing more opportunities for technology companies and start-ups.
Leveraging Hong Kong's role as an innovation and technology hub, the first-ever InnoEX, jointly organised by the Government of the Hong Kong Special Administrative Region (HKSAR) and the Hong Kong Trade Development Council (HKTDC), will bring together international exhibitors and buyers, officials from Mainland China and Association of Southeast Asian Nations (ASEAN), technology experts, research centres and thought leaders to promote cross-regional, cross-industry and cross-sector cooperation through I&T exchange.InnoEx runs at the Hong Kong Convention and Exhibition Centre (HKCEC) from 12 to 15 April, alongside the HKTDC-organised Hong Kong Electronics Fair (Spring Edition) and Hong Kong International Lighting Fair (Spring Edition) under the theme of Connecting the World with Innovations for Better Living. The exhibitions are set to attract more than 2,600 exhibitors from 19 countries and regions, highlighting Hong Kong's strength as a technology and innovation centre.
Laying out the technology exhibitions, Ms Sophia Chong, Deputy Executive Director of the HKTDC, said: "HKTDC is committed to promoting innovation and technology, fostering start-ups and promoting Hong Kong's development in the digital economy and smart city through a series of events themed on I&T, and promoting the strength of local I&T to the Mainland and overseas markets.
"The inaugural InnoEX is the flagship event of Business of Innovation and Technology Week (BITWeek), driven by the Government of HKSAR and HKTDC. BITWeek also features the HKTDC's Hong Kong Electronics Fair (Spring Edition) and the Digital Economy Summit co-organised by the HKSAR Government and Cyberport. Alongside the 2023 Hong Kong Web3 Carnival that will be held concurrently, the series of events reflect Hong Kong's determination to develop into an international centre for innovation and technology, confirming Hong Kong's leading position as an international trade exhibition centre."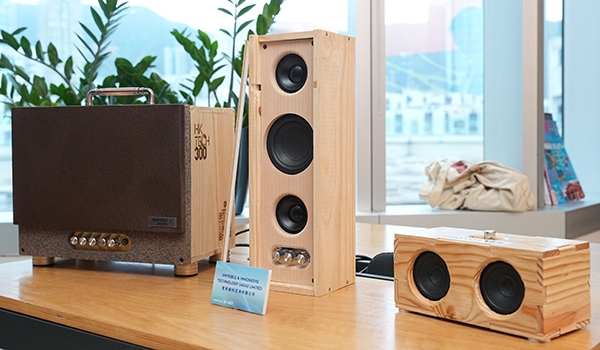 Cross-industry cooperation
The Central Government has pledged to support Hong Kong's development as an international I&T centre under its 14th Five-Year Plan, with the aim of promoting the development of I&T. The inaugural InnoEX, a key highlight of the forthcoming three technology fairs, will build on the success of the HKTDC's International ICT Expo by showcasing exceptional innovations and a range of cutting-edge I&T solutions on smart living, inviting international experts and opinion leaders to discuss technological development issues.
InnoEX will promote multifaceted cooperation, including business-to-business (B2B), government-to-government (G2G), and government-to-business (G2B), and will help build bridges between technology institutions and markets with an aim to promote commercialisation of innovations, as well as support global market expansion. On the first day of the event, Professor Sun Dong, Secretary for Innovation, Technology and Industry, will officiate at the opening ceremony, and Professor Zhang Guangjun, Vice Minister of Science and Technology, will deliver the keynote address.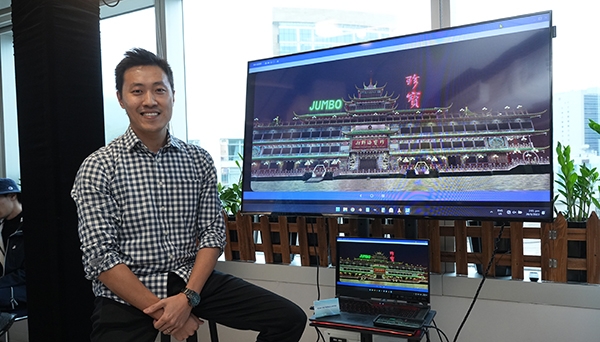 Cutting-edge tech solutions
The first-ever InnoEX focuses on several themes, including the Smart City, Smart Economy, Smart Environment, Smart Government, Smart Living and Smart Mobility. The Office of the Government Chief Information Officer (OGCIO) of the HKSAR will set up the Smart Hong Kong Pavilion, featuring more than 100 innovative solutions for driving smart-city development in Hong Kong, including technology solutions adopted by government departments and winning exhibits from local innovators. The Innovation and Technology Commission, meanwhile, will present AI and robotics projects undertaken by 14 research laboratories in collaboration with world-renowned universities under the government's InnoHK initiative.
Hong Kong and Mainland China cooperate closely on I&T development, underlined by the 12 pavilions from 10 mainland provinces and cities joining the exhibition to promote technological exchange and cooperation. Pavilions include Zhongguancun Beijing, Hong Kong Alumni Association of Beijing Universities, pavilions from Zhejiang and Hangzhou, pavilions from Jiangsu and Nanjing, Qingdao Qilu Software Park, G60 Shanghai Songjiang Science and Technology Innovation Corridor, the Hong Kong / Shanghai Data Cooperation Pavilion, Shenzhen Pavilion and pavilions from Xiamen and Chengdu respectively.
Other exhibitors include local universities and research institutions, leading technology companies such as Huawei and Hikvision, and multiple local and overseas pavilions, including B4B Challenge, Cyberport, Hong Kong Science and Technology Parks, Smart City Consortium, France's So French So Innovative pavilion and a Canadian pavilion.
Representatives from government, relevant industry sectors, academia and research sectors from around the world – including industry giants such as Tencent, Samsung Electronics and Alibaba – will also be present to learn about exhibitors' solutions and-or place purchase orders.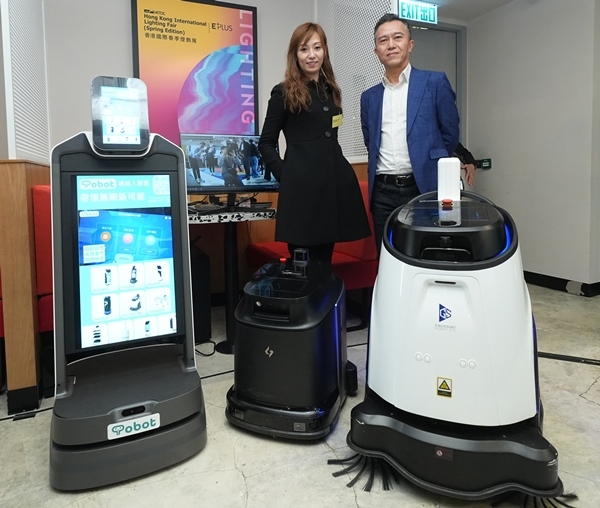 Smart city roundtable
InnoEX will be a cooperation platform for ASEAN countries actively developing smart cities, drawing more than 60 government officials from Indonesia, Malaysia, the Philippines, Singapore, Thailand and Vietnam as well as the mainland, who are responsible for promoting smart city development. Some of them will join the ASEAN Roundtable, where they will share their experiences with representatives from the HKSAR Government and exhibitors from different countries and regions.
Technological trends
Internationally renowned technology experts will address the InnoEX Forum as keynote speakers. Named by Forbes as a ground-breaking female entrepreneur in Southeast Asia, Dr Ayesha Khanna – CEO of Addo AI and a strategic advisor on artificial intelligence, smart cities and the metaverse to leading corporations and governments worldwide – will share insights on how companies can use AI and automation to stay ahead of competition. Mr Matthew Griffin, a futurist and foresight expert with clients including world leaders, G7 and G20 governments, and the most recognised brands such as Accenture, BCG, Microsoft and Samsung, will discuss how technology is expected to impact industries. Government officials from
mainland provinces and cities, representatives from organisations promoting smart city development worldwide, top executives from leading technology enterprises and leaders from unicorn companies will also join the forum.
Electronics Fair
Another BITWeek highlight is the HKTDC Hong Kong Electronics Fair (Spring Edition), where special theme zones include the Hall of Fame, the Startup Zone and Tech Hall, showcasing an abundance of cutting-edge electronic products. Activities will include the Under 30 – Tech Trends Symposium for the Next Generation. Respected industry leaders such as Ms Maria Tang, Corporate Vice President, AMD; Mr Bruce Huang, Vice President of Research and Development, CloudMinds and Mr Billy Siu, Business Development Director–HK and Taiwan, Geek Plus International, will discuss the impact of robotics and automation in technological development, smart manufacturing and people's daily lives.
Intelligent lighting solutions
The HKTDC International Lighting Fair (Spring Edition) will feature the Hall of Aurora, where leading brands and innovative lighting designs are on display, while the Connected and Smart Lighting zone will present an array of innovative solutions that promote energy conservation and unlock the potential for smart homes and offices and the Innobuild zone will bring exhibitors of building technologies, safety, security and electrical systems for buildings, building materials and hardware all under one roof. The exhibition will also cover commercial lighting, decorative lighting, residential lighting and technical lighting.
EXHIBITION+ expands opportunities
The EXHIBITION+ model at the three tech fairs integrates online and offline elements. It includes physical exhibitions, the Click2Match smart business matching platform, online-and-offline seminars and forums (Intelligence Hub), and hktdc.com Sourcing platform. This integrated approach aims to extend face-to-face interactions and promotional activities from in-person events to online platforms. The Click2Match intelligent business matching platform will be open to participants from 12 to 22 April.
The three tech fairs include the first-ever InnoEX, jointly organised by the HKSAR Government and the HKTDC, the HKTDC Hong Kong Electronics Fair (Spring Edition) and the HKTDC Hong Kong International Lighting Fair (Spring Edition).
Related links
InnoEx
HKTDC Hong Kong Electronics Fair (Spring Edition)
HKTDC Hong Kong International Lighting Fair (Spring Edition)