As the Fourth Industrial Revolution diminishes economies of scale and boosts artisanal production, e-commerce is aiding the trend by bringing producers and buyers closer together.
Seizing on the trend, Hong Kong-based online store Tanzire showcases sustainable jewellery from independent artisans worldwide, building up a solid millennial customer base since its launch last year. The start-up was founded by Suhani Batwara (main picture), a City University of Hong Kong graduate who comes from India and is keen to give independent female jewellers a platform.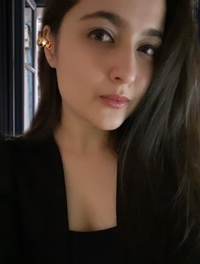 She refers to pieces on the Tanzire platform as "demi fine jewellery" – a bridge between high-end pieces and costume jewellery. Showcasing items typically fashioned from stainless steel, brass, silver or recycled metals, Tanzire is keen to tell the story behind the artisans represented on its platform and give them a voice.
Ms Batwara said there had been an increased interest in supporting independent artisan brands with a sustainable outlook. "During the pandemic, many have seen how unsustainable fashion really is, and how much waste it creates." Before the firm partners with a brand, the entrepreneur is keen to see what base metals they use. She described stainless steel as good since it is 100% recyclable, as are recycled silver and gold. One of the jewellers on the site from India, Neti, uses damaged birch wood and ash wood in earring designs, she added.
Augmented reality
Tanzire plans to add an augmented reality (AR) feature next year so customers can "try on" pieces virtually before buying. "Jewellery often looks different depending on facial structures and skin colours, and AR enables customers to see if their fingers are too thin or thick for rings, for example," Ms Batwara said.
The start-up did a beta launch of the AR feature for French brand Inxsky, when it launched its Parisian collection. More than 10,000 people tried out the feature and it received good feedback, she said. While trying on the pieces, customers were treated to a backdrop of a Parisian street or the Eiffel Tower to make the experience more Gallic. "We want to show people there's different ways to shop," she said.
Cultural experience
Ms Batwara described Tanzire as "a cross-cultural experience through the art of jewellery" and she currently has about 20 artisans from 18 countries represented on her site with plans to add plenty more. The start-up founder is currently in talks with jewellery makers from Israel, Brazil and Turkey, some of which reached out to her via Instagram. "We want to look beyond the fashion capitals of Milan and Paris and showcase unique jewellery techniques from around the world," she added.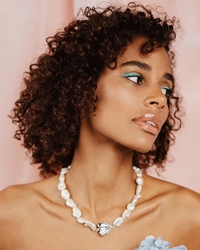 Tanzire features one Hong Kong-based jewellery brand, Gosia Orlowska Designs, with pieces including double finger rings and tassel necklaces. Ms Batwara believes there is increasing demand for home-grown jewellery brands in the city. "Many Hongkongers are brand-savvy and keen to seek out local designers and love to support these new young brands. They want to find unique pieces."
Tanzire's biggest markets are Hong Kong and India, where the firm also has a base. About 20% of its orders come from the United States, something the entrepreneur credits to its strong Instagram presence, and customers finding the firm through Google search. "In the US, customers want to support independents, and want to know the story behind these brands, and feel like they have a unique piece. The jewellery industry is so commercialised – big brands create up to 250 designs a day – so you don't find a lot of stories there."
Hong Kong inspiration
As Hong Kong is such a melting pot of cultures, Ms Batwara said Hong Kong had taught her about the beauty of cross-cultural exchanges. Each designer represented on Tanzire showcases a crafting technique and the aesthetics of their culture.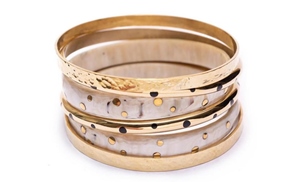 She credits the city as an inspiration to set up her online jewellery business. "Hong Kong people respect different cultures and there are so many networking opportunities here for female entrepreneurs – there's a strong and tight community." She collaborated with Female Entrepreneurs Worldwide on a pop-up last year, which provided the chance to meet other start-up owners. Before the COVID-19 pandemic, she held some jewellery styling workshops but that has turned into Instagram live sessions. Next year, she hopes to host some face to face workshops. "I do love seeing people touch the jewellery but the focus is very much online right now."
The entrepreneur has big ambitions for the brand and would like to open a bricks-and-mortar store in Hong Kong in 2023, with plans to eventually open more stores. "I have this dream of getting a store, somewhere you can get pastries, macarons and a coffee and shop at the same time." Before opening a high street boutique, she will concentrate on building brand awareness through social media and growing sales online.
The entrepreneur is keen to represent many more artisans through Tanzire. "The sky's the limit, really. I would love to have designs from every country in the world, and tap into unknown markets."
Related link
Tanzire