As Mainland China's robust animation industry continues to thrive, many producers are seeking funding to create original works for global markets.
One of them is a Wuxi Jiujiu Animation Production (Jo Jo), which recently secured overseas funding at one of the world's largest film and television content marketplaces.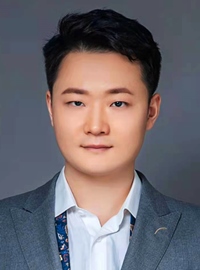 Through a business matching service at the HKTDC Hong Kong International Film and TV Market | Online (FILMART Online) held in March, Jo Jo connected with Canadian entertainment company Silver Sword Entertainment through the fair's, which agreed on the spot to provide 50% of the start-up capital.
"Mainland animation does not have as long a history as Europe, America or Japan. It has only developed for two to three decades. Our company was one of the first in Mainland China's animation industry," said Jo Jo's Marketing Director Bian Hanlin.
Since being established in 2008 in Jiangsu province, Jo Jo has grown from strength to strength. Its credits include the outsourced production of the famous Naruto, Mobile Suit Gundam and other Japanese animation series.
Original works rule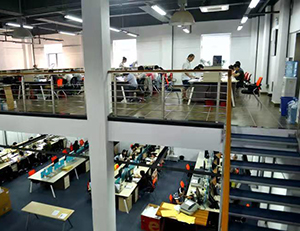 "We have extremely high-level hand-drawn animators. Mainland production houses are vital for the Japanese animation market, as was shown early in the COVID-19 pandemic," said Mr Bian.
"In early 2020, during lockdowns in the mainland, animation company staff could not go to work and some Japanese animation broadcasts had to be suspended. But when the situation in the mainland returned to normal afterwards and Japan itself was locked down due to COVID-19, animation broadcasts went ahead in Japan unaffected."
As a well-known veteran in animation, Mr Bian has studied in the United States and possesses international screenwriting, production and directing experience. He said Jo Jo is seeking to produce more original works.
"Anyone who is engaged in creation hopes to have their own works. And as the mainland's economy has taken off in recent years, with its strong cultural heritage, it is natural for us to want to tell the China story well," he said.
"The current 'China-Chic', or the popularity of traditional Chinese style, also brings the animation industry important business opportunities and everyone wants to seize them."
The mainland animation industry, however, faces difficulty in raising funds, according to Mr Bian. Unlike the mature financing eco-system in place for science and technology, financing channels are limited for entertainment businesses such as animation and film studios. Seeking resources was therefore the main objective of Jo Jo's participation in FILMART (Online), organised by the Hong Kong Trade Development Council.
Financing platform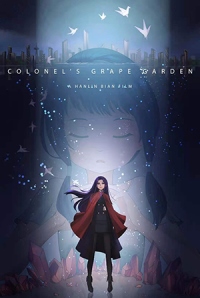 The company's main work in progress is The Colonel's Grape Garden. The sci-fi story features a wayward boy who takes part in a dangerous human experiment and enters the world of his sister's imagination. In the process, he relives negative memories with his family.
"I proposed the plot at an investor meeting at FILMART (Online)," Mr Bian said. "After about five minutes or so, the representative of Silver Sword asked us if we have full copyright ownership of the story. I said, 'Of course, this is a story created by ourselves.' Soon they decided that Silver Sword will be responsible for 50% of production costs regardless of the final production expenditure."
The partnership with Silver Sword — based in Canada's Montreal, a major animation centre with a solid foundation in scientific and technological production — looks set to boost the production of the animated film that is planned for global release.
Mr Bian looks forward to working with the Canadian firm to bring a spark to the creation of this animation epic that combines 2D (two-dimensional) and 3D (three-dimensional) animation. He expressed gratitude to the HKTDC for its assistance during FILMART Online.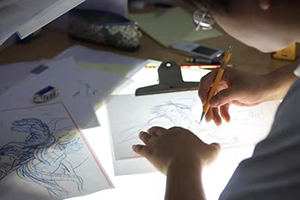 "We have also participated in other trade fairs before, but this time, at FILMART Online, we were able to meet overseas buyers directly. The HKTDC understood our business needs and quickly linked us with relevant companies. It was an overwhelming experience for us," he said. "In the future, we also plan to continue participating in FILMART."
"I am now all the more convinced of Hong Kong's role as a springboard for business," Mr Bian said.
"Hong Kong has always been an important window for the mainland to access international market. I believe that this cooperation between Jiangsu, Hong Kong and Canada will bring inspiration to animation companies at home and abroad, and generate huge cultural synergies."
Related link
FILMART