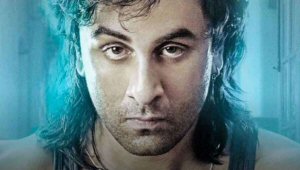 India's mainstream, Hindi-language cinema – popularly known as Bollywood – has thrown up several surprises over the past year. Most notably, while some big-budget films with major stars, including Fox Star Studios' Sanju, have been a huge success at the box office, other highly anticipated titles have fared less well. At the same time, a trio of medium-budgeted films, which were not expected to do big business, have become decent-sized hits.Sanju, a biopic starring Ranbir Kapoor as controversial Bollywood actor Sanjay Dutt, was the highest-grossing Hindi film of 2018 late in the year, after taking around US$46 million over the summer. Other 2018 hits have included Sanjay Leela Bhansali's period epic Padmaavat (starring Deepika Padukone as a Rajput queen), and Remo D'Souza's latest action franchise installment, Race 3.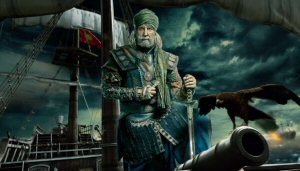 Over the Diwali holidays in November, though, Yash Raj Films' Thugs of Hindostan had less luck, despite having a stellar cast that included Aamir Khan, Amitabh Bachchan and Katrina Kaif. Made for a reported US$30 million (HK$235 million), the film grossed around $20 million in India.
Meanwhile, three films produced for just $3 million to $5 million – all featuring respected, but not A-list, actors – have all delivered a huge return on investment over the past few months. Amar Kaushik's horror comedy Stree (starring Rajkummar Rao and Shradda Kapoor), grossed $18 million in India when it was released in August, while, in early October, crime thriller Andhadhun (directed by Sriram Raghavan and starring Ayushmann Khurrana and Radhika Apte), grossed around $10 million. It was followed a few weeks later by Amit Sharma's family comedy Badhaai Ho (also starring Mr Khurrana as part of an ensemble cast), which also took about $18 million.The success of these films, as well as the reasons why some traditional style Bollywood titles are not working, was widely discussed at the recently concluded Film Bazaar, an annual industry event organised by India's National Film Development Corporation (NFDC). In an on-stage interview on the first day of the Bazaar, Siddharth Roy Kapur, the former head of Disney India, explained how Indian audiences are evolving, becoming much more selective about what they'll watch, a development that means producers have to work far harder to score a hit.
Outlining his view of the changing expectations of local cinemagoers, he said: "Audiences have become much more open to story-driven content as cinemas in the metros have been upgraded and the population has become prepared to pay more for tickets and to try different things."Even the smaller towns are being exposed to all kinds of content from around the world either via their home satellite channels or through the internet and SVOD [subscription video-on-demand] platforms, all of which charge very little per month in India. This has made them more open to experimental home-grown content, rather than only being prepared to watch typical Hindi films."He also noted that Bollywood's traditional crop of mass-market entertainers, who relied solely on star power and spectacle without prioritising the use of a worthwhile script, could not sail through an opening weekend on the back of their past box office halo any longer. These days, he maintained, bad social media word-of-mouth could kill a film on its opening day. He did, however, dispute the notion that India's star system – or the box office draw of its major A-list performers – is in irrevocable decline.Addressing the latter issue directly, he said: "A good script with a huge star is still a lethal combination in India – and that is not something that is ever going to change. Today, though, tastes have broadened, ensuring that films with a great script, but without big stars, are doing better business than they've ever done in the past. That's great for the industry, but it doesn't mean that the audience will no longer watch a film just because it has a big star."
Digital Disruption
The rise of SVOD platforms in India – which has not only introduced audiences to new kinds of content, but has also provided increased competition for India's traditional cinema chains and satellite channels – was another hot-button issue examined at the Film Bazaar. Although it was a latecomer to the streaming wars, India now has dozens of platforms battling for market supremacy, including such global players as Netflix and Amazon, as well as the more local and regional services, notably Hotstar, Voot, Sony Liv, Viu (owned by Hong Kong-based PCCW) and Singapore-based HOOQ.As in the rest of the world, these platforms have quickly realised that the cheapest and most effective way to retain subscribers is to produce proprietary content. As a result, there has been a slow drift of talent, finance and resources into the digital domain, with some of India's edgiest directors, writers and actors now focused on making web series. Among these, Anurag Kashyap and Vikramaditya Motwane are gearing up to direct a second series of crime thriller Sacred Games for Netflix, while Amazon has worked with leading production house Abundantia Entertainment on psychological drama Breathe and Excel Media & Entertainment has focused on its cricket drama, Inside Edge.Mr Kapur, who is currently producing 10 original web series for new OTT (over-the-top – subscription-free, online video content) player Reliance Jio, does not believe there is yet any evidence that this story-telling format is keeping audiences out of cinemas. Expanding upon his view, he said: "Cinema footfall is at the highest level it's been in seven years. It's increasing despite the fact that there's been an explosion of OTT players – and that has to be a great sign for cinema."As part of a separate Film Bazaar panel, industry leaders addressed the initial hope that the rise of streaming platforms would prove a huge boon for India's independent and arthouse filmmakers. Instead, it has transpired that Netflix and its competitors are far more interested in commissioning series, which tell a story over several episodes and therefore retain subscribers, than in supporting independent films.Expressing the degree of disappointment felt by many, Suri Gopalan, founder of digital content aggregator Vista India, said: "Smaller-budget indie films have always struggled for distribution in India and I don't see that changing very much. We were hoping that the arrival of the streaming services would mark the dawn of a new era, one where smaller stories in terms of features could be told. The feedback we're now getting from the international players, though, is that they're far more interested in binge-worthy episodic viewing."
China Rising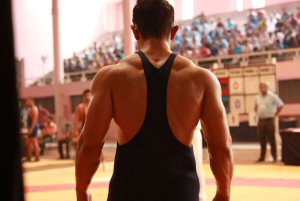 Another of this year's talking points was the recent huge success of a number of Indian films in the Mainland China market. For decades, Chinese audiences have seemed all but indifferent towards Indian content. After Bollywood blockbuster Dangal grossed $190 million in the first half of 2017, though, dozens of Indian films have been released in China, many of which have also become sizeable hits.Speaking as part of the Films Without Borders – Bridging Cultures panel, veteran China expert Marco Mueller – currently Artistic Director of the Pingyao International Film Festival – provided something of an overview of the history of Indian films in China. Summing up some 60 years of cinematic cultural exchanges, he said: "Back in the 1960s and '70s … Chinese audiences welcomed Bollywood movies. Now they appear to be back in favour, but only certain kinds of Indian films work in China."Speaking on the sidelines of the event, Deborah Sathe, Director of International Operations for the Mumbai-based Cinestaan Film Company, agreed that not every Indian film is going to find box office success in China. After a recent trip to Beijing, however, she has become convinced that the potential audience now extends well beyond the fanbase of certain well-known stars, including Aamir Khan, who scored China hits with both Secret Superstar and Dangal.Highlighting the commonality of cinematic preferences in the two countries, she said: "On the whole, Indian story-telling is family-friendly and wears its heart on its sleeve, which are elements that work well with Chinese audiences. We also have similar censorship procedures."Although he was a producer on Dangal while at Disney India, Mr Kapur cautioned against placing too many bets on the China market, saying: "Dangal's success was great and caught us all by surprise – but China is something you should look at as a huge bonus, rather than something you factor in. After all, you can never be entirely sure that your film will even be released there."Film Bazaar 2018 took place from 20-24 Nov 2018 at the Marriott Resort in Panaji, Goa.
FILMART
The film, television and entertainment world will stream to Hong Kong for the Hong Kong Trade Development Council's Hong Kong International Film & TV Market on 18-21 March. Those interested can register here.
For more China market opportunities, please visit: http://research.hktdc.com