Anticipating that "proptech" — the application of technology in the property sector — and smart-city initiatives will bring massive changes to the real estate industry, Hong Kong developer Sino Group has set up a corporate innovation programme, PropXTech.
The group has selected 10 start-up companies to transform the real estate industry across the region in partnership with Ping An Smart Cities, a programme run by Mainland China insurer Ping An Insurance to boost intelligent urban area development. The 10 include Hong Kong start-up Welbot [Technology], which has developed a robotic application to automate construction and a robotic cable cleaner for buildings and windows. Other finalists include United States start-up Vutiluty, which has created an energy monitoring iOT device, and Finnish company Valpas, which makes smart bed legs that trap newly arrived bed bugs.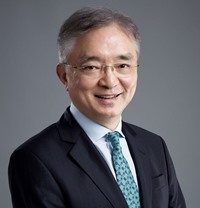 Sino Group's Associate Director (Innovation) and PropXTech Leader Andrew Young believes the programme could shake up the real-estate sector. "Property is still a very traditional industry and has seen much less disruption than other industries such as finance," noted Mr Young, whose previous roles include Director of Partnership Development at Hong Kong Polytechnic University and Chief Corporate Development Officer at Hong Kong Science & Technology Parks (HKTSP).
"At the innovation department at Sino, we are driving adoption of technology to a very traditional landscape. The major challenge we have is not changing people's vision but how they respond to innovation, and the culture [within the company]. The innovation lab lets colleagues try out different things without worrying about failure," he added.
Mr Young discussed PropXTech with Hong Kong Means Business.
Why did you set up PropXTech?
We debuted PropXTech about three and a half years ago with a global vision to find the best, most innovative start-ups and see how we can make them shine. We bring value to the start-up by enabling them to use Hong Kong as a testing ground [for their innovations]. If their solution can work in a sophisticated building city like Hong Kong, then it can work in other high-rise cities like Tokyo and New York. From day one, we wanted to look for the best innovations globally and hopefully help them expand in Hong Kong and globally.
How does the initiative work?
We know a lot of new technology is conceptual, and operational dimensions need to be explored before they can be deployed. We are selecting technology that could change the way we do things, and discuss the pain points with start-ups and how to solve problems. The inventors take into account operational dimensions and adjust their solutions to suit. Hopefully we'll arrive at some common ground to deploy these inventions in our everyday operations and if it works, we may consider investing.
Have you observed any interesting breakthroughs so far?
Right now we're at the beginning, but we're already discovering so much we can potentially do. With Welbot, we're looking at how we can use its technology to clean curved internal building façades, for example. If we can solve that problem, then our building designers can come up with more creative designs without worrying whether it can be easily be cleaned or not. We're hoping to roll out some of these innovations by the end of the year.
How do the 10 finalists connect with investors?
I co-chair the PropTech Alliance [formed by major local developers to encourage the development of technology supporting the industry] with Hong Kong Land, which includes other top developers in Hong Kong including New World, Henderson and Sun Hung Kai. This platform has seen the other major developers getting very excited about these concepts, so we see more collaboration in the future. We hope to run a demo day with Ping An, potentially this July, in Shenzhen. This eco system will enable companies like Welbot to gain exposure to the right partners and investors.
Innovation is about being open, and if we come across problems then we can share those with other developers and they can learn from it. This approach makes the whole property community stronger, and the property sector in Hong Kong more advanced. Our chairman views the other developers not as competitors but partners.
What differentiates PropXTech from other innovation programmes?
This is not just a commercial initiative … we are striving to be a responsible developer, contributing to the start-up ecosystem and showing young people in Hong Kong that there is hope and opportunities. People don't think property is anything new but new technology can enhance it. Since the pandemic, we've been reflecting on questions like, "what should the new post-COVID building be?" and "how can we make people feel safer and guarantee a safer environment?" These challenges bring about opportunities and we're happy to be contributing to that school of thought.
How would you characterise the start-up ecosystem in Hong Kong?
There's a lot of Hong Kong government subsidies available and the current administration is embracing innovation technology. HKSTP and Cyberport are also very active. Then we have private ecosystem players like ourselves and other developers like New World, which also has an innovation lab.
Supplementary information: The Hong Kong Trade Development Council supports the development of start-ups through a range of initiatives, including the annual Start-up Express entrepreneurship development programme and HKTDC Entrepreneur Day.
Related Links
Welbot Technology
Sino Group