https://hkmb.hktdc.com/en/1X0AE8FX
Blockchain: The Way Forward
An entrepreneur believes Hong Kong offers the ideal platform to develop and apply blockchain technologies for trade among Belt and Road countries.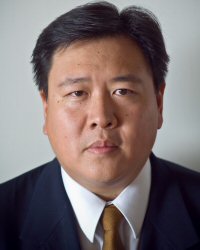 Pindar Wong is Chairman of VeriFi (Hong Kong) Ltd, an Internet financial infrastructure consultancy, and Chief Architect of the Belt and Road Blockchain Consortium. Ahead of the 28 June Belt and Road Summit, he explains the role of the consortium and how it can work to Hong Kong's advantage.

What is the Belt and Road Blockchain Consortium?
In 2016, at the Blockchain Strategies for Business conference at Cyberport, I put out an open call to Hong Kong's leading strategists and business thinkers to explore how to fully digitise trade among the countries along the Belt and Road, leveraging blockchain technology and Hong Kong's governance model. The Belt and Road Blockchain Consortium recognised that as supply chains evolve into highly automated, data-driven ecosystems, they will need the transparency, immutability and accountability that blockchains provide.

We also recognised the exciting outcome in terms of global trade. Through blockchain, all digital supply chains become demand chains – optimising "made to order" manufacturing – resulting in greater liquidity.

Who's involved?
At last count, our group numbered 22 representing a range of sectors, including port and line operators, logistics and freight forwarding operators, liquidity providers (banks, trade credit insurance, trade finance), professional services (accounting firms, credit rating agencies), and one of the international digital identity standard bodies.

What's on the agenda?
The consortium aims to provide input to the development of a Belt and Road Trade Arbitration and Online Dispute Resolution (ODR) framework, specifically, promoting Hong Kong as a centre for ODR. For trade that originates or terminates in Belt and Road economies, the consortium is technically neutral but develops buy-side business standards for Electronic-ID Disputed Resolution Processes and standardised interoperable smart contract standards that increase trust and transparency in cross-border trade.

Additionally, the consortium will assist with digital green finance to support the greening of the Belt and Road Initiative – which also incorporates defining a Shariah-compliant halal blockchain. This, in fact, will be our first initiative.

Why start there?
One-third of the Belt and Road countries follow the Islamic faith - which has one billion Muslims globally. It would be in everyone's interest to be able to export meat products to places like Indonesia, Malaysia, Qatar and the UAE [the United Arab Emirates], and the Halal blockchain, which utilises green finance, conforms to the Paris Agreement environmental goals, has provable food provenance mechanisms, and is Shariah-compliant throughout the supply chain.

Food provenance and safety is assured by the advanced smart containers being produced in China, which have sensors that track the container's route and contents in real time, providing indisputable evidence that it has not been tampered with. This is a radical and transformative departure from existing halal food provenance mechanisms, and it's going to be a game-changer.

Where do you see Hong Kong's key role?
Any new, blockchain-based governance system for the Belt and Road community will need a reliable, trusted jurisdictional home. And for that, we have highlighted a key role for Hong Kong, with its free and open Internet access, its common-law heritage, and a business credo of "public governance/private business".

Responsible regulation has ensured the safety and soundness of our markets both offline and online. We have a trusted reputation, trusted fiduciary and testing services, and a brand that leverages our regulatory rigour. We can also offer data-centric digital services that leverage our advanced digital infrastructure. And as Hong Kong is a major financial centre, we have the opportunity to provide not just digital green finance for the Belt and Road infrastructure, but also digital Islamic finance.

In addition, there are lots of ways Hong Kong can, if requested, assist other less-developed countries along the Belt and Road – for instance, by hosting their data in Hong Kong whilst at the same time helping to build their digital infrastructure.

Anything else?
The rationale behind the formation of the Belt and Road Blockchain Consortium is to provide a new innovation platform for Hong Kong to use blockchain technology to build the soft infrastructure for the digitisation of trade among Belt and Road countries. My vision is simply summarised as 'Made in China, Trust in Hong Kong … One Belt One Road, One Chain'.
Related Links
Belt and Road Blockchain Consortium
Belt and Road Summit