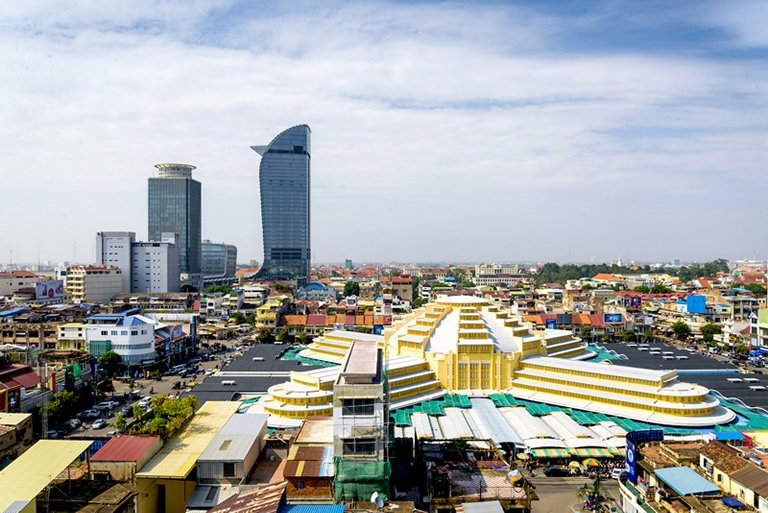 https://hkmb.hktdc.com/en/1X0AANRC
Cambodia: Exploring Opportunities in the Construction Sector
Cambodia is enjoying robust economic expansion with annual GDP growth averaging more than 7% in the past decade. Besides garment manufacturing and tourism, the construction industry has emerged as one of the main economic driving forces of Cambodia in recent years representing around 9% of the country's GDP in 2015.
In 2016, the Cambodian construction industry witnessed a boom year, driven by upbeat investment confidence. The total value of approved construction projects reached US$8.5 billion, more than double the US$3.3 billion in 2015, according to the Ministry of Land Management, Urban Planning and Construction of Cambodia (MLMUPC).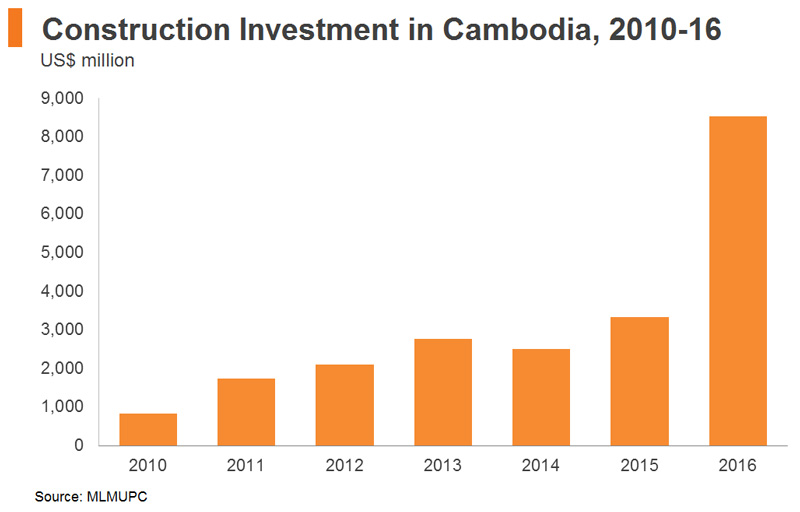 There is a broad based surge of construction activities across different sub-sectors, including infrastructure, residential developments, commercial centres and retail outlets. Not surprisingly, the construction boom is concentrated in and around Phnom Penh, the Cambodian capital and commercial hub. During a recent visit to the city, HKTDC Research noticed that a number of construction sites along main traffic arteries, with several large-scale residential and commercial complexes being built.
Looking ahead, Cambodia's construction activities are likely to continue apace, as the Cambodian government pushes infrastructure development and demand for property remains high, owing to an expanding expatriate and middle-class population. Riding on this construction boom, Hong Kong companies engaged in the construction sector and related professional services may find Cambodia a market worth exploring.
Infrastructure as Key Development Focus
Cambodia's central position in the Greater Mekong Sub-region (GMS) potentially makes it a key part of regional economic development, as it sits along the GMS Southern Economic Corridor, a key trade route linking Vietnam, Cambodia, Thailand and Myanmar. In order to take full advantage of regional integration, however, Cambodia needs to invest heavily in its transport infrastructure in order to improve cross-border connectivity and road links between rural and urban areas within the country.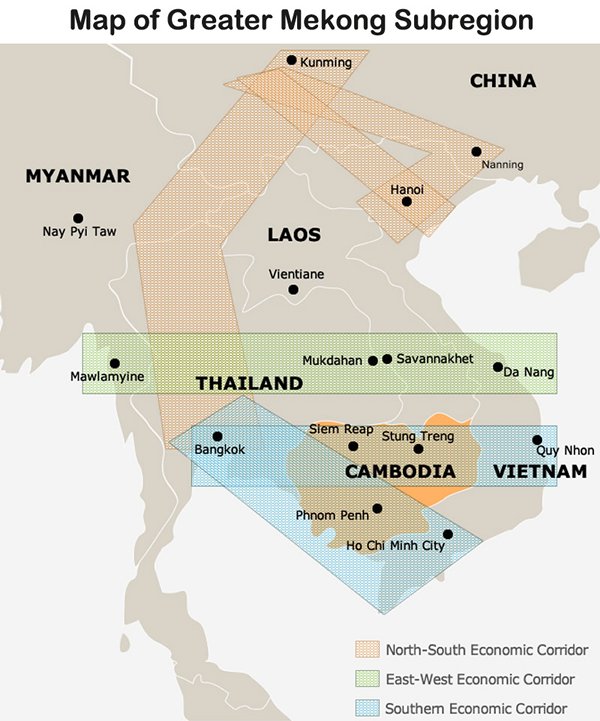 Recognising the need to upgrade existing transport links, the Cambodian government has placed infrastructure at the heart of its development agenda. Between 2012 and 2016, total committed investment in Cambodia reached US$20.1 billion. A large proportion of the money went into the infrastructure sector, accounting for about US$6.8 billion or 34% of total investment.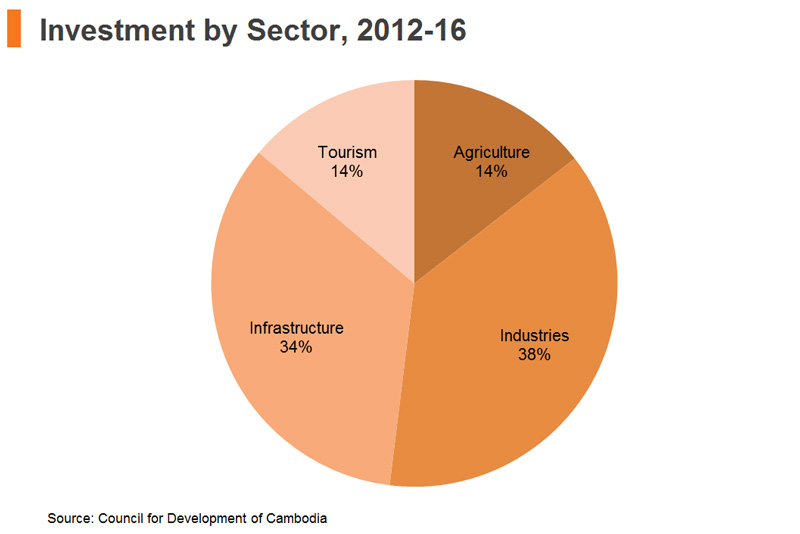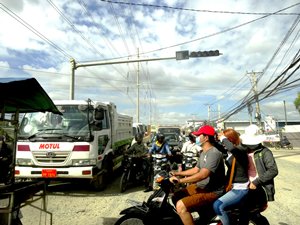 On-going infrastructure developments cover the construction of major national roads and bridges, railway rehabilitation, airport expansion and power generation projects. Of these, the Cambodian government has set the improvement of main national roads as a priority, along with building link and ring roads to enhance land connectivity with rural and sub-urban areas via better access to the national arteries.
Examples of these large-scale projects include the construction of the Phnom Penh-Sihanoukville Expressway, the upgrade of National Road No.5, which is the main road connecting Phnom Penh to the town of Poipet on the Thai border, as well as upgrading National Road No.1, which links Phnom Penh with the border town Bavet next to Vietnam.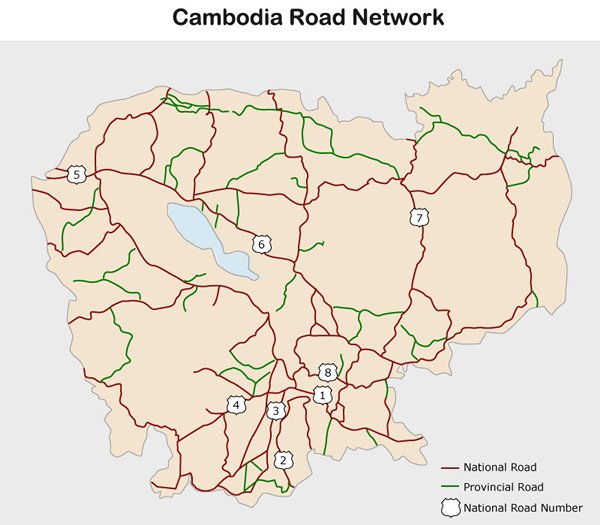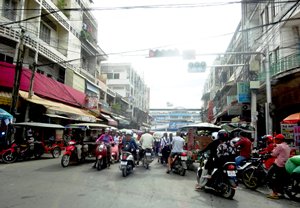 Phnom Penh Urban Development
Phnom Penh is undergoing rapid urban development thanks to expansion in the manufacturing, construction and tourism sectors. While this growth brings benefits in terms of creating jobs and increasing income, the fast pace of urbanisation has also put increasing pressure on the city's infrastructure, notably transport and drainage.
To tackle one of Phnom Penh's most daunting challenges – traffic congestion – the Cambodia government is working on a new ring road project, which is being built by Shanghai Construction Group. Funded under a concessional loan of US$61 million from the Chinese government, the project is expected to complete in 2019.
An automated gateway transit (AGT) system that connects Phnom Penh's city centre to the Phnom Penh International Airport and Phnom Penh Special Economic Zone is also being proposed. Powered by electricity, the AGT is designed to carry up to 30 passengers per train and can run at a speed of 60km per hour. According to the Cambodian government, construction of the AGT is targeted for completion by 2023, with Phnom Penh scheduled to host the Southeast Asian Games.
Regarding wastewater management, Phnom Penh's drainage system was first built during the French colonial period. Subsequent upgrades and expansions have been made, but they are far from adequate in catering for the fast-growing population.
At present, the capital does not have a central wastewater treatment plant. Most domestic waste is discharged directly to one of the lakes in Phnom Penh, while some private enterprises and housing estates are required to have their own plants to treat wastewater on-site before discharge under Cambodian environmental regulations. The drainage issue is made worse as some of the lakes in Phnom Penh, which naturally filter and purify the waste, are being filled to create land for new development projects (e.g. Boeung Kak and Boeung Tompun).
In view of this, the Cambodian government is currently working with the Japan International Cooperation Agency (JICA) for a citywide master plan for Phnom Penh's sewage and drainage system, which is likely to run through to 2035. In the foreseeable future, therefore, the city is expected to carry out major upgrade of its sewerage and drainage facilities.
Infrastructure Funding in Cambodia
Cambodia's infrastructure has primarily been funded by official development assistance (ODA) from countries such as China, Japan and Korea, mostly taking the form of concessional loans or adopting the build-operate-transfer (BOT) model. Notable infrastructure projects that have been undertaken in Cambodia based on the BOT model include the San River Secondary Hydropower Plant, constructed by China Huaneng Group, as well as the country's three international airports at Phnom Penh, Siem Reap and Sihanoukville, which were developed by French-owned Cambodia Airports.
To attract more private investors to fund large infrastructure projects in Cambodia, the government is advocating more extensive use of Public-Private Partnership (PPP). Though there is no specific PPP law at present, the country is committed to developing a legal framework necessary to stimulate infrastructure investment. In 2016, the Cambodian government approved a policy paper on PPP, which set out the visions, objectives and policy measures to manage investment through PPP.
Real Estate Drawing Foreign Investment
Since the passing of Foreign Ownership Property Law in 2010, which allows foreigners to buy condominiums in towers above the first floor of buildings, there has been a steady increase in number of foreign investors in Cambodia's real estate market.
To take advantage of the 2010 law enacted, investors, notably from the Chinese mainland, Korea, Japan, Thailand and Hong Kong, have all participated in a number of large-scale construction projects in Phnom Penh, adopting the mixed-use development model. One of such example is the US$2.7 billion Twin Tower project, a mix of hotel, offices and condominium space covering a five-hectare plot in Phnom Penh. A Chinese consortium comprising Sino Great Wall International and Wuchang Shipbuilding Industry Group has recently won the construction contract for this 133-storey building, funded by Cambodian-owned Thai Boon Roong Group and Macau-based Sun Kian Ip Group.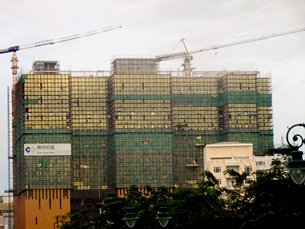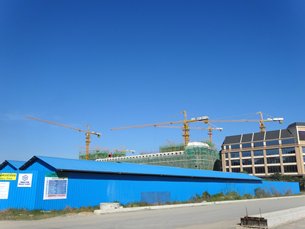 A number of construction deals were also signed following Chinese President Xi Jinping's visit to Cambodia in October 2016, including a US$1.5 billion agreement between Cambodian conglomerate Ly Yong Phat Group (LYP Group) and property developer SRE Group, a Hong Kong-listed subsidiary of China Minsheng Investment Group. Under the agreement, the two companies will develop a Cambodia-China Friendship City covering an area of 550 hectares in a satellite city on the northern outskirts of Phnom Penh.
Hong Kong companies are also involved in many other projects in Cambodia. Hongkong Land, for example, has recently completed the construction of a Grade-A building with 16 floors of office space and a four-level luxury retail podium located on an 115,000 sq ft site in Phnom Penh. Rosewood Hotels & Resorts, the hotel group under the umbrella of Hong Kong-based conglomerate New World Development, is also set to open its doors at Vattanac Tower in Phnom Penh in 2017.
In the port city of Sihanoukville, some 220km southwest of Phnom Penh, improving transport links, rising foreign investment in the city's special economic zone and growing inbound tourism have made the city a magnet for real estate investors and developers committing to new projects outside Phnom Penh.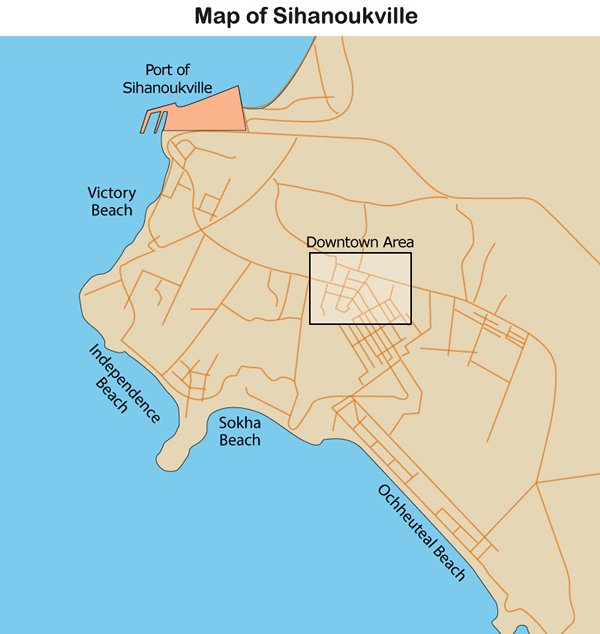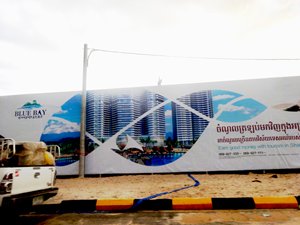 Construction of several mixed-use development projects has taken place in Sihanoukville, including D'Seaview, Sunshine Bay and Blue Bay Condominium. The Six Senses Hotels Resorts Spas will also open a new resort in Khos Krabey Island, off the coast of Ream National Park in Sihanoukville by the end of 2017. More recently, a Chinese-based consortium announced plans to establish a US$3 billion resort centre in the Cambodia Golden Silver Gulf Resort project in Sihanoukville.
Professional Services Opportunities
The Cambodian construction industry not only provides business opportunities for Hong Kong developers and constructors, but also creates a growing market for construction-related professional services. At present, Cambodia relies heavily on foreign experts to improve its construction practices.
Hong Kong companies have a good track record for delivering high quality projects with, proven capability in providing innovative design, adopting green technologies and supplying a variety of value-added services (e.g. property management). This could help differentiating from competitors. With their expertise and international best practice, Hong Kong service providers stand ready to make substantial contributions to Cambodia's infrastructure and real estate development.
Regarding building standards, Cambodia has yet to establish an official building code to standardise building practices, though a new construction law concerning building, worksite and fire safety standards is reportedly being drafted. In the meantime, most local companies adopt their own standards and/or draw reference from international codes, thereby resulting in great variation in building quality.
Aside from demand for the services mentioned above, Hong Kong financial services professionals should also note that Cambodia's insurance industry also shows high growth potential thanks to the construction boom. With the insurance sector allowing 100% foreign investment, many international insurance companies, such as Asia Insurance, Manulife and Prudential, have entered the Cambodian market.
In Cambodia, construction liability insurance is mandatory to cover activities such as building, repairing or erecting anything on construction sites. In 2015, the total gross premium for general insurance in Cambodia saw a growth of 16.4% and hit US$61.6 million, according to the Insurance Association of Cambodia (IAC).
Property insurance accounted for the largest share at 40%, followed by vehicle insurance (15%), medical insurance (14%), personal accident (7%), engineering insurance (6%), maritime, aviation and transport (4%), and miscellaneous insurance (14%).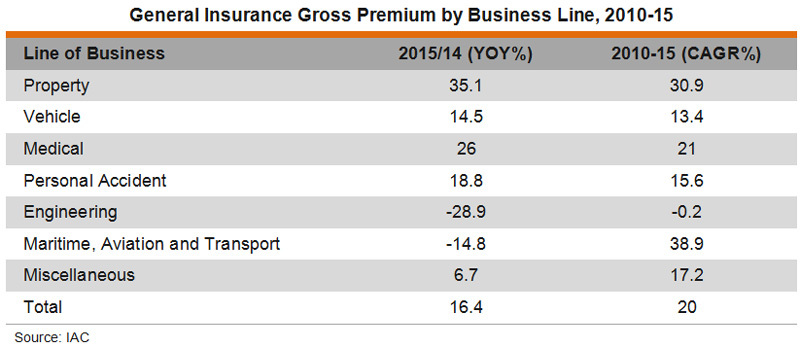 Key Concerns in the Construction Sector
At present, a number of issues, including a long application process to obtain business and construction licences, lack of construction materials and shortage of skilled labour, are hampering growth of the Cambodian construction industry.
To begin with, Hong Kong companies should note that applying for the necessary business and construction licences in Cambodia is far from straightforward. According to the World Bank's annual Doing Business 2017 report, it takes 20 procedures and 652 days to obtain the necessary permits, inspections and certifications to build a mid-sized warehouse. By contrast, companies in Vietnam may obtain the permits by going through 10 procedures, which takes 166 days.
After receiving the green light from the authorities, developers would likely face the next challenge in dealing with the shortage of construction materials, such as cement and crushed stone, as a project may take years to complete. Hong Kong companies should be aware of any potential risk of price fluctuations over the project life cycle due to Cambodia's heavy reliance on imported construction materials.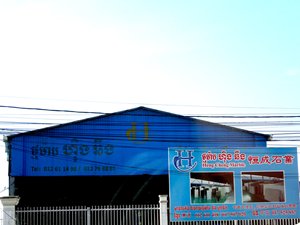 For instance, it is estimated that the local cement supply can only meet about half of market needs, the rest has to be imported from nearby countries. In 2015, Cambodia imported 5.7 million tons of construction materials, an increase of 185% from two million tons in the previous year, according to Khmer Times citing Cambodia's Ministry of Commerce.
Another challenge is the shortage of skilled labour, which is a main cause of delay in many Cambodian construction projects. Understandably, Cambodia supplies primarily unskilled workers from rural areas with minimal education to fill the manual and mundane construction work. However, the country lacks the provision of semi-skilled and professional workers who can readily take up supervisory and technical jobs. It is observed that foreign construction companies essentially bring in their own professional teams to Cambodia, including engineers, surveyors, project managers and even site supervisors. This dependence on foreign construction personnel makes it hard to facilitate knowledge transfer and improve the quality of local workers, thereby perpetuating the shortage of skilled professionals before stronger government remedies are introduced to the local market. Meanwhile, major foreign investors in Cambodian construction projects come from Korea, Japan, China, Singapore and Thailand.
Summary
Cambodia is experiencing a construction boom fuelled by substantial investment in infrastructure and real estate. Hong Kong companies engaged in the sector of construction and related professional services may find opportunities to participate in Cambodia's latest construction development, capitalising on their strengths in building and managing large-scale public facilities and commercial projects. However, they should take note of many challenges in the country, including a long application process to obtain the required construction licences, lack of construction materials and shortage of skilled labour.
Cambodia
Southeast Asia
ASEAN