https://hkmb.hktdc.com/en/1X0A9EN7
Cambodia: Manufacturing Relocation Opportunities (1)
Tariff Free Access: A Spur to Exports to Matured Markets
As wages and operation costs surge in China, many manufacturers are looking to relocate or diversify their labour-intensive production activities to areas where labour costs are lower.
Thanks to an abundant supply of workers and relatively competitive wages, ASEAN countries, especially the less costly CLMV block (Cambodia, Laos, Myanmar and Vietnam), have caught the attention of many foreign manufacturers. Apart from cost considerations, manufacturers are also attracted by the emerging trend among overseas buyers and importers of taking a broader regional approach. This includes taking advantage of the integration of supply chains throughout ASEAN so that specific benefits offered by each country can be best exploited.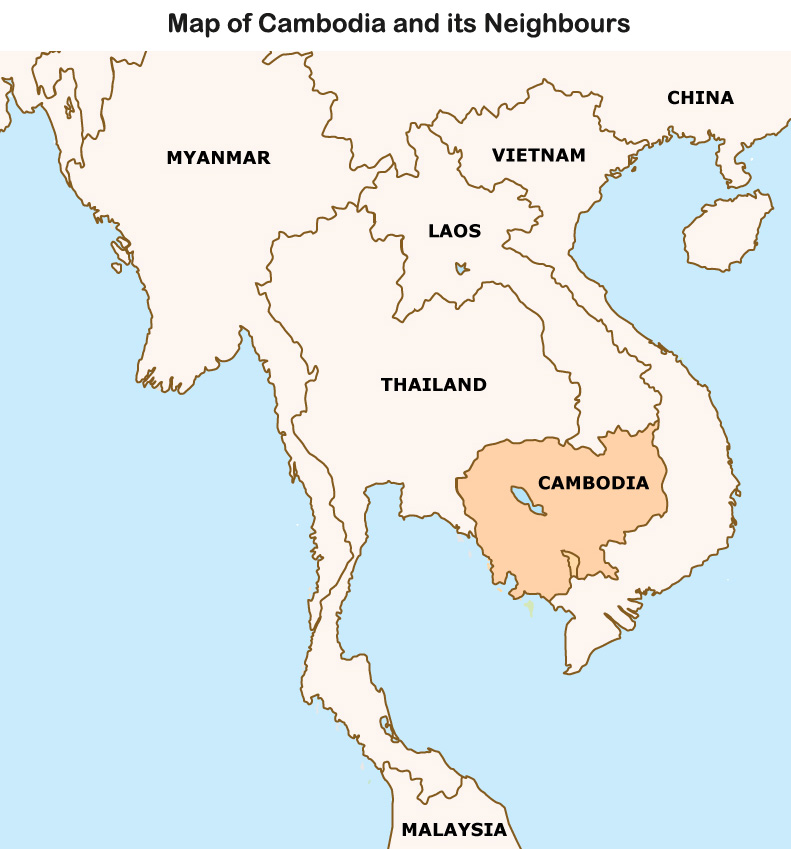 Cambodia is situated in the heart of Southeast Asia, bordered by Thailand, Laos and Vietnam, with the Gulf of Thailand to its south-west. Its main advantages for factory relocation include duty-free access to major developed countries and regions including Japan and the European Union (EU), a stable economic performance and generous incentives to attract foreign direct investment (FDI).
On the other hand, a lack of adequate infrastructure tends to offset Cambodia's attractiveness to foreign investors, making them hesitant to set up manufacturing facilities in the country. In the past couple of years, the fast-rising minimum wage has, to a certain extent, narrowed the differential with nearby countries and eroded its "low-cost" advantage.
In order to assess Cambodia's suitability as an alternative production base for the light-manufacturing industry, HKTDC Research recently visited Phnom Penh, Cambodia's capital and key economic centre, as well as Sihanoukville, home to the country's only deep-water port.
Garment Manufacturing as a Key Growth Driver in Cambodia
For more than a decade, Cambodia has been phenomenal in embracing the "Factory Asia" model of growth. Construction and industry, including particularly garment and footwear manufacturing, has made a strong contribution to employment and economic growth. As the country develops, service industries have assumed a greater role in the overall economy, while agriculture has declined.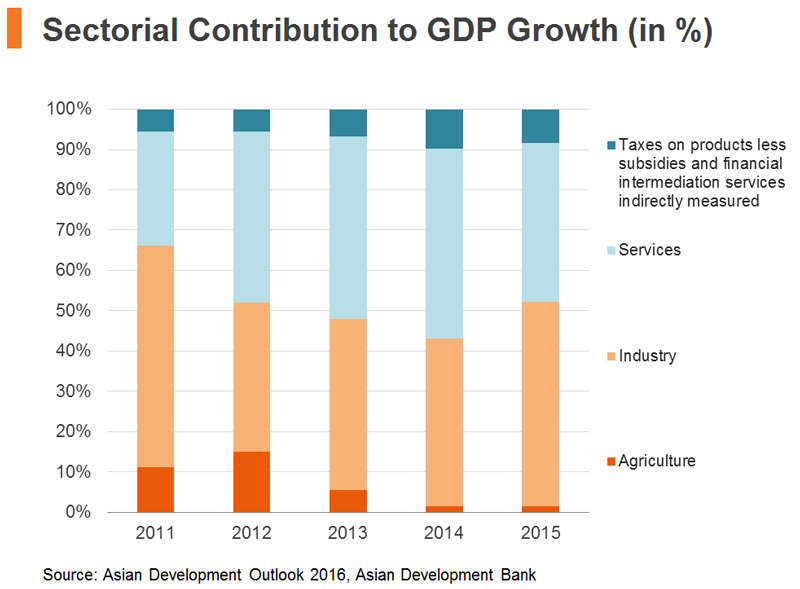 In 2015, the garment and footwear industry's value-added represented 11% of the Cambodian economy and contributed nearly 2% of the country's GDP growth.[1] This industrial sector employs more than 600,000 people out of a total workforce of about 8.6 million and accounts for more than 70% of the country's total exports.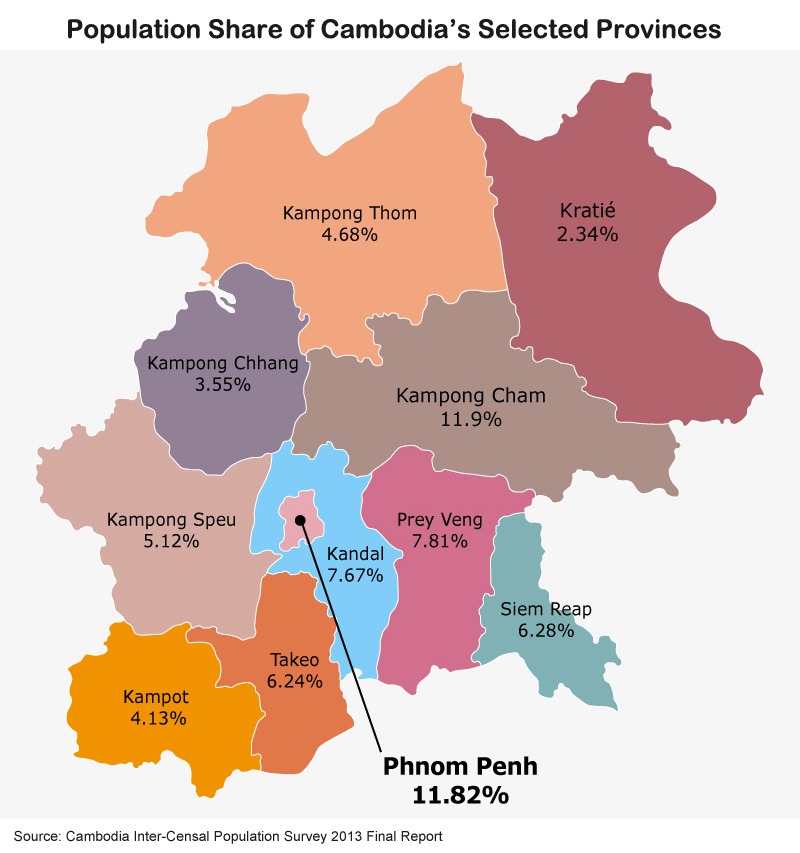 As of January 2017, there were about 540 garment factories and 60 footwear factories in Cambodia, the majority of which were located in Phnom Penh and the surrounding provinces including Kandal, Kampong Speu, Kampong Cham, Kampong Chhnang, Kampot and Sihanoukville.
In terms of garment exports, Cambodia ranked ninth among the world's leading clothing suppliers. In 2015, Cambodia's exports reached US$6 billion, relatively small compared with Vietnam's US$22 billion in the same year, but its population is only one sixth that of its neighbour. On the basis of per-capita garment exports, Cambodia outperformed Vietnam in 2015.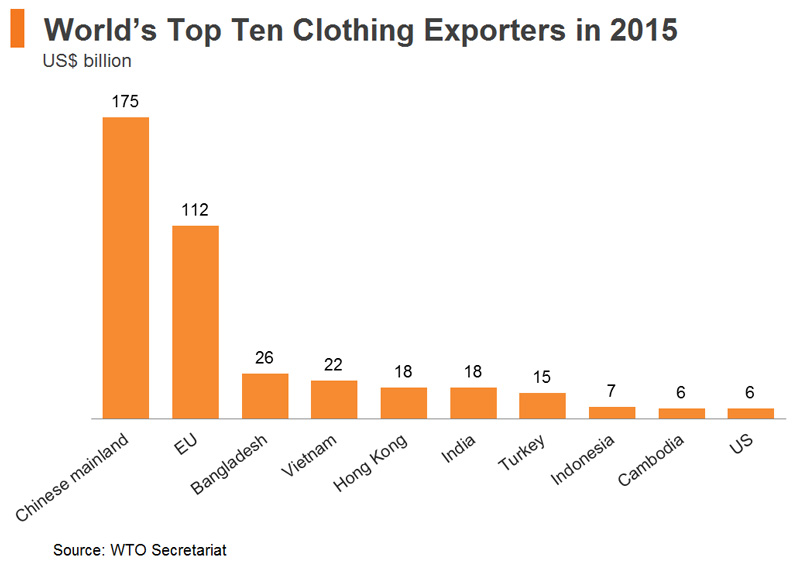 Cambodia's garment exports have been steadily increasing, thanks in no small measure to the sector's decades-long collaboration with the International Labour Organisation (ILO), which manages its Better Factories Cambodia (BFC) project with the country's garment industry, while also drawing support from the government, employer associations and trade unions. The BFC project, first established in 2001, grew out of a US-Cambodia trade agreement, under which Cambodian garment exporters would be given better access to US markets in exchange for improved working conditions in the garment sector. The BFC project is also supported by international garment buyers.[2]
In 2016, Cambodia's garment exports continued their upward trend, with an estimated increase of about 9% on 2015, according to the Garment Manufacturers Association in Cambodia (GMAC).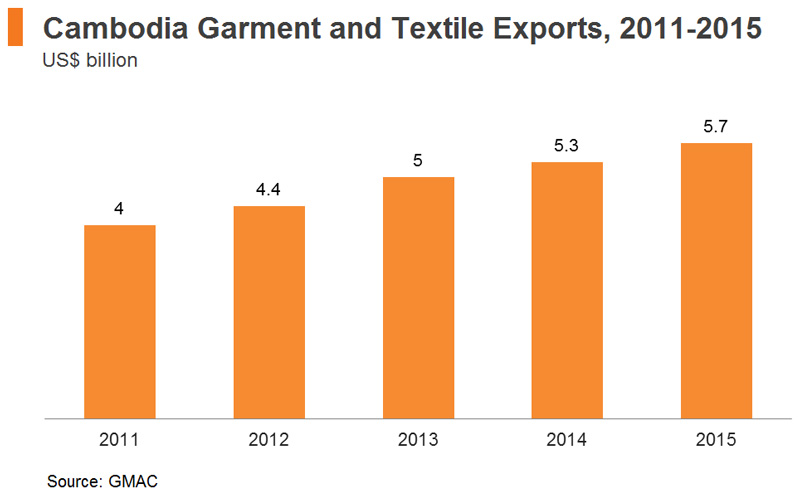 Cambodia has an open and liberal foreign-investment regime with a fairly pro investor legal and policy framework, with the government providing incentives to entice foreign investors (see the second part of this article, which starts with the section on An FDI Friendly Business Environment.
Not surprisingly, the bulk of garment-manufacturing firms in the country are foreign-owned, mostly by companies from the Chinese mainland, Taiwan, Hong Kong and Korea.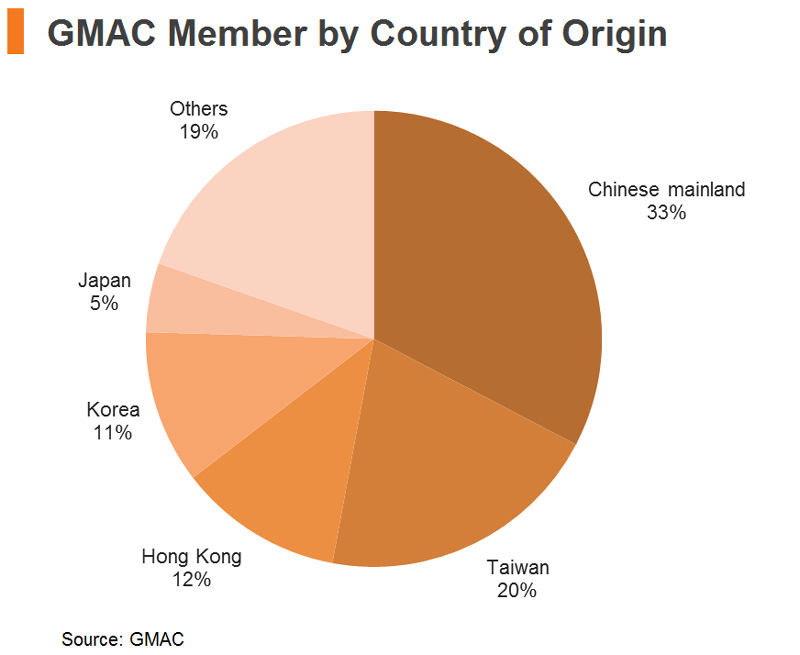 These export-oriented factories mainly operate under the Cut-Make-Pack (CMP) business model, engaging in the production of low value-added basic garment wear. When HKTDC Research visited Phnom Penh, industry people interviewed suggested that design and other production-planning decisions were predominately made at the headquarters of overseas sourcing companies, and that technology spillover had been fairly limited.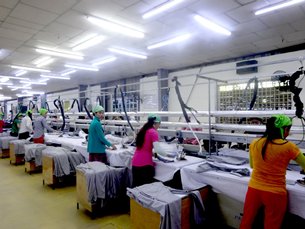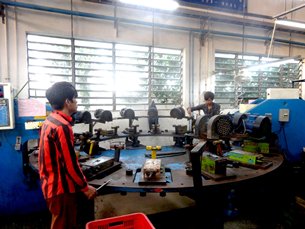 Due to a lack of local supporting industries in Cambodia, most manufacturers have to import the majority of their raw materials – such as fabrics, threads and accessories – under the CMP arrangements from places including the Chinese mainland, Hong Kong, Taiwan, Japan, Vietnam and Korea.
In terms of export destinations, the EU is the largest market for Cambodian garment exports, accounting for about 40% of the total, followed by the US (30%), Canada (9%) and Japan (4%). Multinational brands that buy from Cambodia include Adidas, Gap, H&M, Marks & Spencer and Uniqlo.
Trade Privilege as a Pivotal Investment Attraction
Cambodia's favourable trade status with major developed countries and regions such as the US, Japan and the EU, is a key attraction for foreign manufacturers considering setting up production lines in the country.
Cambodia is one of the few countries that can enjoy trade benefits from all Generalised System of Preferences (GSP) schemes maintained by developed countries. Classified as a least developed country (LDC), Cambodia is entitled to additional preferences, under which more of its products are subject to low-to-nil import tariffs.
In the case of the EU, Cambodia enjoys the trade bloc's Everything But Arms (EBA) preferences, which gives the country duty- and quota-free access to the EU's garment and footwear market. At the same time, certain Cambodian-made garment and footwear items[3] can enter the Japanese market duty- and quota-free thanks to Cambodia's LDC status.
As for the US, although most of the textile and apparel items are not covered under the GSP programme, Cambodia still benefits from special trade preferences on additional products offered to LDC countries, a privilege not accorded to Vietnam, another major garment exporter among the CLMV block. This was seen as a key motivation for Vietnam to participate in the Trans-Pacific Partnership (TPP), championed by the Obama administration but abandoned by US President Donald Trump after he took office in January 2017.
New preferential trade access to the US travel-goods market
In July 2016, the US expanded its GSP scheme to allow Cambodia-made travel goods, such as luggage, backpacks, wallets and other travel items, to enter the US market without paying import duties. Cambodian travel goods previously faced US import duties of between 3% and 20%, and their removal is widely expected to help boost Cambodia's travel goods export-oriented industry. At present, the US travel-goods industry is estimated to be worth US$10 billion a year, with China being the main exporter accounting for some 60% of the US market.
While Cambodia's share of the US travel-goods market is less than 1%, it has grown impressively over the past few years. Cambodia's travel-goods exports to the US rose to US$50.4 million in 2015, more than double the US$21 million reported in 2014[1]. The GMAC estimated that the revised GSP scheme could push related exports to US$200 million annually in the coming years, adding 100,000 new jobs.
Cambodia as a Lower-Middle Income Country
Cambodia's low-income status has made it eligible for a range of loans, grants and development assistance, which along with trade privileges have allowed the country's garment industry to flourish.
In July 2016, the World Bank reclassified Cambodia as a lower-middle-income country after its gross national income (GNI) per capita reached US$1,070 in 2015, surpassing the minimum threshold of US$1,026. The revised income status is expected to touch off a scaling back of foreign aid and preferential trade access over the coming years.
Nevertheless, one must note that much of the duty-free access that Cambodia is enjoying is due to its LDC status, which is a United Nations (UN) designation. The UN reviews Cambodia's LDC designation every three years based on GNI per capita and two additional criteria that assess the country's human assets and economic vulnerability. It is widely expected that Cambodia will retain its LDC status in the coming round of review scheduled for 2018.
In the event of Cambodia forgoing its LDC status some years down the road, there will be a three-year transitional period to help mitigate possible trade shocks before the migration to the standard GSP regime.
For the second part of this article, please click on this link Cambodia: Manufacturing Relocation Opportunities (2).
---
[1] Cambodian Garment and Footwear Sector Bulletin (January 2017), ILO
[2] The ILO runs many other projects in Cambodia, funded by donors worldwide and in partnership with Cambodian stakeholders, many of which deal with training, skills and technical issues.
[3] The full list of products for which duty-free, quota-free market access is granted to LDCs can be found at http://www.mofa.go.jp/policy/economy/gsp/explain.html#section2.
Garments, Textiles & Accessories
Cambodia
Southeast Asia
ASEAN