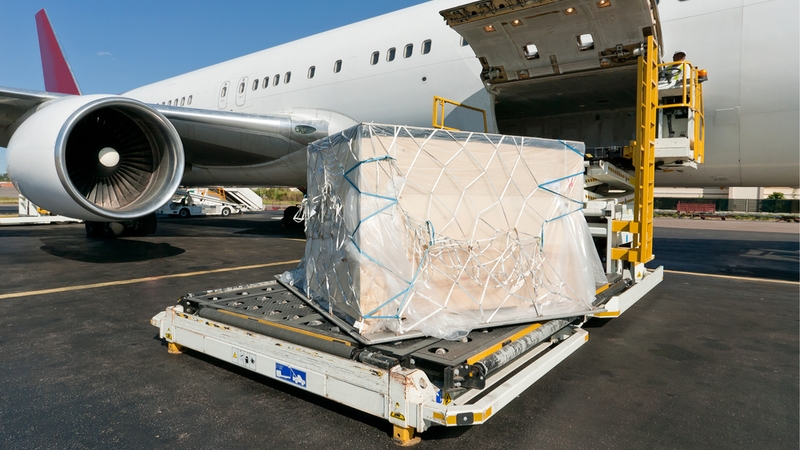 https://hkmb.hktdc.com/en/ODYxNzA1ODIz
Hong Kong Logistics: Detection Dogs Boost Air Cargo Security
Interview with Meg Yim, Country Director, MSA Security
C H Poon
Hong Kong is one of the world's largest air cargo hubs. Despite the Covid-19 pandemic, air cargo volumes remained strong in 2020. In 2020, Hong Kong International Airport handled 4.47 million tons of cargo, reaching more than 200 destinations. 1With international cargo flights frequently transiting through Hong Kong, aviation logistics security has become a growing concern. In July 2021, the HKSAR Government implemented a 100% security screening requirement for air cargo exports in compliance with International Civil Aviation Organization (ICAO) policy direction. X-ray technology is one effective and approved method of screening for dangerous goods detection at more than 130 regulated air cargo screening facilities and at Hong Kong International Airport. Despite that, if companies wish to enhance security, they may also consider using additional screening services in addition to X-ray.

MSA Security provides additional security screening services for logistics companies. Founded in the United States, it is a leading detection dogs screening services provider and expanded into Hong Kong in 2018. Country Director Meg Yim describes how MSA provides customers with convenient detection services.
The importance of enhancing air cargo security inspection
Since Hong Kong has implemented the 100% security screening requirement for air cargo exports, some may question the necessity of carrying out additional security checks. In response, Yim said: "There have been significant changes in the global supply chain in recent years, impacting security considerations. First of all, more electronic products are powered by lithium batteries, and more of such electronic products are being transported by air. Lithium batteries are small, so sometimes they are difficult to be discovered in X-ray images. They can be incredibly dangerous if they catch fire in transit."
"The second is the rise of e-commerce. Because of the B2C nature, each package is small in size, and the type of goods in the packages vary. When logistics companies transport e-commerce packages, each batch of goods may include various types of items, making X-ray identification of dangerous goods more challenging."
"At the same time, the United States has been heightening its requirements for air cargo security checks in recent years in order to prevent terrorist attacks. In addition to X-ray, explosive trace detection equipment and detection dogs have become a recognised primary solution by the US Transportation Security Administration (TSA). Many companies exporting goods from the United States will use more than one detection method, particularly to resolve a suspicious package."
"Currently, the Hong Kong Government regards detection dogs as an auxiliary method of screening. That noted, many companies that trade with US companies already carry out additional security checks and are interested in the use of detection dogs to clear cargo bound for the US. MSA is an approved company to clear domestic cargo under the TSA's Certified Cargo Screening Program Canine (CCSP-K9), providing service to many global logistics providers and cargo carriers. Adding detection dog security checks can enhance a company's capability to identify and mitigate the aforementioned threats and better comply with the requirements."
Detection dogs' capabilities ​​​​​​​
Yim believes that detection dogs are ideal for security checks. Highlighting the important role of detection dogs, she said: "Dogs have many more olfactory cells than humans, so they have a very keen sense of smell. After training, detection dogs are able to identify explosives and other dangerous goods and immediately alert their handler. Even if dangerous goods are small and hidden in layers of goods, the success rate of detection dogs is still very high."
"During an earlier demonstration, one of our detection dogs have shown to manage to find a lithium battery within a whole tray of cargo. It is noteworthy that the cargo had passed two previous X-ray inspections undetected. Upon physical inspection of the box indicated by the detection dog, the facility staff discovered a lithium battery. This demonstrates that dogs can detect dangerous goods with precision, which can prevent damage to other goods and save space needed for dangerous goods detection.
​​​​​​​MSA's service fits into existing logistics arrangement easily, minimising disruption. Yim said: "When we provide detection dog services, we meet our customers usually at Hong Kong International Airport or a regulated air cargo screening facility approved by the Civil Aviation Department. We ask customers to place the cargo in a designated area and clear the area upon our arrival to not distract the detection dogs. During the inspection, handlers direct the detection dog as if playing a game. When the dog identifies odour from a dangerous good, it makes a passive indication (it will sit down). Afterwards it is rewarded with food. Our detective dogs are on duty five days a week for 4 to 5 hours each day, and they take small rest breaks every 30 minutes to refresh their attentiveness and maintain detection proficiency."
"During and outside of work hours, the dogs are well cared for. Handlers and detection dogs develop a strong bond that helps them carry out their work more efficiently. Our dogs have undergone years of socialisation training, making them highly friendly and warm towards humans."
"At present, MSA trains and deploys single-purpose detection dogs for either explosives detection or lithium battery detection. As Hong Kong's electronics trade accounts for a high proportion of the airport's overall trade volume, lithium battery detection services are in high demand."

​​​​​​​Real-time expert detection services
In addition to detection dog services, MSA also provides remote X-ray interpretation for on-site screeners. Yim said: "Sometimes when X-rays of dangerous goods are taken, they are ambiguous and difficult to analyse. But because of not knowing what the actual goods are, logistics enterprises generally dare not rush to open a suspicious package. MSA therefore offers remote X-ray analysis. Businesses can pay an annual subscription fee and connect their X-ray device through an encrypted network to MSA's Emergency Operations Center, staffed by certified bomb technicians who provide screener support around-the-clock. Anytime something suspicious occurs, screeners can transmit an X-ray image directly to MSA in real time for secondary analysis. MSA experts provide a resolution in an average of 90 seconds or less."
"Here is one example of a dangerous item sent to our Emergency Operations Center (see figure). The image shows two fire extinguishers, which appear to contain wires and suspicious components. On-site X-ray screeners were not able to determine whether there was a dangerous item in the box. MSA's experts leveraged years of experience interpreting images in military or law enforcement environments to identify this item: it was a training device for fire departments with no explosive or dangerous components, and no evacuation was needed. Real-time expert detection services can be carried out alongside the detection dog service, our staff use a portable device to transmit the X-ray images to the operation centre, rendering the detection process more effective."
Hong Kong plays an important role as an electronics hub
MSA Security's presence in Hong Kong has grown since its establishment in 2018. Yim pointed out that Hong Kong will remain one of the most important international air transport hubs, saying: "Looking ahead, customers will continue to have high security requirements when they ship high-end goods and precision electronic products. It can therefore be expected that the application of additional security services in Hong Kong will be more extensive. Moreover, Hong Kong frequently trades with mainland China and the United States; the two regions topped Hong Kong's export market in 2020. 2Against the backdrop of industrial upgrades and continued opening up of the mainland, we believe Hong Kong will play a greater role in the global supply chain for high-end goods and precision electronics."
Despite Hong Kong's relatively small geographic size, Yim thinks that it is still in a strong position to handle large cargo volumes, saying: "Some people may think that the development of logistics in Hong Kong may be constrained by the shortage of land supply. While land resource constraints are a long-standing problem in Hong Kong, the city has been able to overcome this challenge and consolidate its position as an Asian logistics hub through the application of technology and the strategic use of land resources."
"Detection dogs is another measure that can relieve space constraints and improve the efficiency of cargo flow. We believe it is important that Hong Kong remain an advanced, innovative and flexible regional logistics hub to meet the different needs of enterprise supply chain management. With the rapidly changing market environment, Hong Kong's continued innovation, internationalisation, and flexibility will strengthen its advantages as a regional logistics hub."
---
1 Source: Hong Kong International Airport
2 According to the Census and Statistics Department, Hong Kong's exports to mainland China and the United States stood at respectively HK$232.5 billion and HK$25.9 billion, accounting for 59.2% and 6.7% of Hong Kong's total exports.
Hong Kong
Mainland China
Hong Kong
USA