https://hkmb.hktdc.com/en/1X0A9Y15
Fun at Lego Hong Kong
Iconic Danish toy brand LEGO has opened its largest Asian flagship in Hong Kong.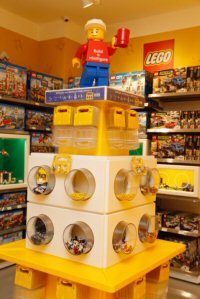 The company that brought LEGO to Hong Kong was on top of its game when it opened a new flagship store at Langham Place in the city's Mong Kok district last year.

"Since our opening in August 2016, LEGO Certified Store (LCS) Hong Kong has been pulling in the highest spending per square feet amongst all LCSs worldwide," said Dr William Lo, Vice Chairman of Kidsland International Holdings Ltd, LEGO's sole distributor in China.

The store was developed and managed by Kidsland LCS Ltd, which has more than 20 years' experience in branding and marketing products for the children's market.

The 4,000 square foot space – Asia's biggest LEGO store – brims with traditional and new build-a-brick paraphernalia that has enchanted enthusiasts for more than 80 years. Established by Ole Kirk Christiansen in 1932, the famous toy brand remains a family-owned company, selling LEGO products worldwide in more than 130 countries.
Perfect Timing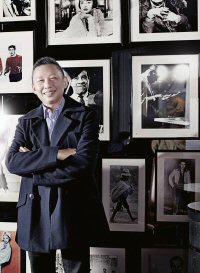 As sales continue to increase, Dr Lo believes the timing of the opening was spot-on.

"I think we opened at a right time when families and kids could enjoy the in-store LEGO play experience right before the end of summer holiday," he explained. "This momentum carried on with our monthly interactive activities catering to kids and sometimes adults as well."

Apart from serving the kids market, the store also has a specific product mix to cater for more sophisticated LEGO fans and collectors, a group known as the Adult Fan of LEGO. This has helped to increase sales per ticket at the Hong Kong store, Dr Lo said.

"Besides, we have new product launches every month, with some being LCS-exclusive items. All these factors combined differentiate us from others, and help drive sales continuously."

Based on industry experience, Kidsland knew that simply buying LEGO products in Hong Kong would not be enough for its legions of fans. Especially among kids, the demand for interactive elements is unserved, Dr Lo said.

"That's where we saw the chance to expand our business in Hong Kong. So we asked LEGO headquarters about their plan for Hong Kong, and they said they hadn't found the right partner yet. With our 15-plus years of experience and distribution relationship with LEGO, a partnership was formed."
Sales Network
Kidsland, which finalised the opening of its first Beijing LEGO store in April, has a sales network covering some 100 large and medium cities on the Chinese mainland, as well as Hong Kong. Apart from LEGO, the group also distributes products from names such as Bandai, Silverlit, CHICCO, Aprica, SCHLEICH and Siku.

Andy Hung, a Lego-certified professional, and Alex Hui, an experienced Lego hobbyist – spent eight months crafting a display for the Mong Kok store's high-street shopfront using some 70,000 Lego bricks. To mimic Nathan Road's vibrant street scenes, the builders depicted familiar sights, creating stories with mini-figures.
Engaging Play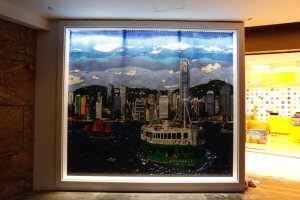 The Hong Kong shop offers a comprehensive range of Lego products and a unique play experience. For instance, a mosaic wall on the left side of the storefront is – at nearly 10 feet tall and 11.2 feet wide – currently the largest mosaic wall in Hong Kong. It is made from more than 100,000 Lego pieces, and includes a scene of Hong Kong's dramatic harbour view.

The first Lego Duplo pillar production in Hong Kong is an animal-themed display close to three metres tall, depicting creatures from Antarctica and the North Pole.

The exclusive Pick-A-Brick wall enables fans to find the perfect piece for their creation, and buy it individually. There's a play area where kids can experiment, and a showcase displaying the creative works of various Lego hobbyists.
Brand Essence
Dr Lo said the store was designed to completely reveal LEGO's DNA. "We have been a partner with the LEGO Group for over a decade," he said. "As a Hong Kong-based company with a focus on developing children's goods and toy retail business in China in the past, we are very honoured to open the first LEGO Certified Store in Hong Kong. We strive to be coherent to the brand's principles with an aim to inspire LEGO fans of all age groups."
Related Link
LEGO
Hong Kong
Denmark
Hong Kong
Scandinavia