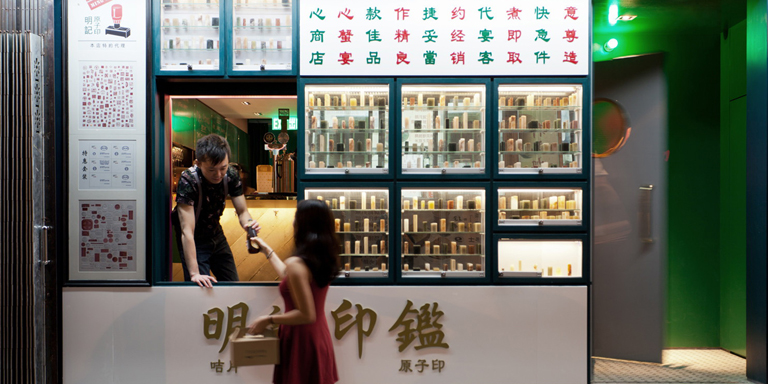 https://hkmb.hktdc.com/en/1X0A5I4E
Foodie Narrative
Ming Fat House is making waves with its quirkily-themed restaurant concepts.
Hong Kong famously has one of the world's highest F&B offerings per capita, with one restaurant for every 300 people, according to government figures. Yet knowledgeable operators can still find a niche, as three partners – a Canadian, an American and a Hong Kong national – have discovered with their venture Ming Fat House.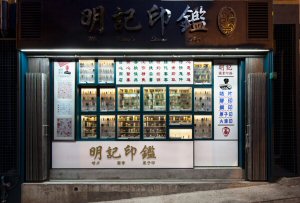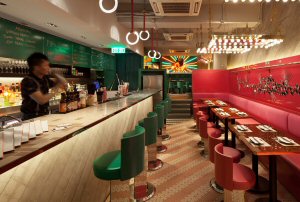 While the company name may not ring a bell, the trio's venues – Mrs Pound and Foxglove – are the talk of the town. The partners start by first identifying a quirky venue before devising a story around it, creating a glamorous "speakeasy" theme throughout the premises' high-end design and F&B offering.

"We'd always wanted to do something together in F&B, and started brainstorming about what was missing," said one of the founders, Jonathan Bui. "All three of us are passionate about food, and we wanted to do something different," said Mr Bui, who set up the business with his cousin, Eric Lam, and friend, Shakib Pasha.

What was missing in Hong Kong's already vibrant nightlife scene, they decided, was a bit of playfulness. The idea for a high-end speakeasy restaurant, modelled on the great American drinking dens of the 1920s prohibition, began taking shape.
The Backstory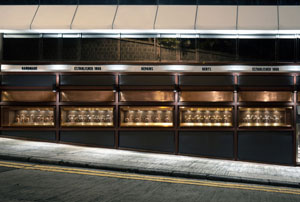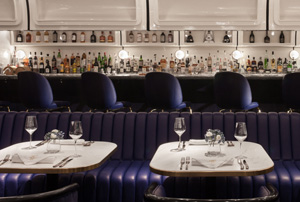 Opened in October 2014, Mrs Pound in Sheung Wan is housed in an old Chinese stamp shop – hence the tale of Mrs Pound was born, about a burlesque dancer who fell in love with the stamp-shop owner.

Foxglove in Central – launched in November 2015 – is set behind an umbrella shop. It follows the globetrotting adventures of a wealthy character named Frank. Designed by interior design by Nelson Chow, Principal and founder of NC Design & Architecture, the restaurant interior transports patrons to the glory days of first-class plane, train and cruise-liner travel.

Creating an air of intrigue is pivotal to the company's business model. Patrons must seek out Mrs Pounds' nondescript street-front entrance, while to access Foxglove, they first locate the right brolly inside the umbrella shop, which opens the secret door.
Mark of Respect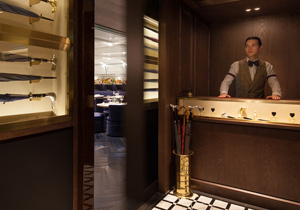 Mr Bui began his F&B industry career in Toronto before moving in 2009 to Shanghai, where he progressed to management level. In 2011, he relocated to Hong Kong to support his father, Edmund Bui, a 21-year veteran of the F&B industry, in managing the 50-year-old family chain of fine Chiu Chow restaurants throughout Southeast Asia.

Mr Bui said investing in high-end décor is imperative to attract discerning clientele. But the F&B offering must be spot-on too, he noted, which explains the trio's carefully curated food and cocktail menus, and the provision of live music, which the partners believe go hand-in-hand in crafting an overall unique experience.

"We are quite detailed-oriented because it's all the little things that bring the concept together," Mr Bui said. Spending more on the interior and food, he added, is a mark of respect to customers.

In a crowded market, their concept has hit the mark. Mrs Pound was awarded Best Décor, Editor's Choice by Foodie Forks 2015, and was shortlisted for the Restaurant Bar and Design Awards 2015. It earned a 5-star rating by independent reviewers from Time Out Hong Kong.

Mrs Pound's appearances as the set for TV shows, and on in-flight magazines have whet the appetites of future customers. Business at Mrs Pound grew by 50 per cent in its first six months of operation, and the owners expect to break even by April 2016. With Foxglove, said Mr Bui, "we predict we will be able to break even within three years."
Raising the Bar
Mr Bui believes that with the right approach, the company can succeed in Hong Kong's highly competitive dining scene. "A Hong Kong second is a New York minute," he said, repeating an oft-quoted phrase reflecting the fast pace of life in Asia's world city. "People are passionate about food, and they're willing to spend on quality."
"A Hong Kong second is a New York minute. People are passionate about food and they're willing to spend on quality."
"We know the high level of people's taste in Hong Kong and how palates have developed. We amp up the atmosphere and use premium ingredients – customers appreciate that level of sophistication."

The partners plan to continue growing the business organically, as the right venue – and narrative – presents itself, bringing new, unique and memorable experiences to food and drink lovers in Hong Kong. "Quality has become paramount to customers," said Mr Bui. "And our goal is to keep surpassing these growing standards."
Related Links
Foxglove
Mrs Pound
NC Design & Architecture Ltd
USA
Canada
Hong Kong
North America