The meteoric growth of economies in Asia during the 20th and 21st centuries generated a phalanx of self-made millionaires and billionaires, many of whom now need to protect and grow their wealth for second and succeeding generations by setting up family offices.
As Asia's finance and investment hub, Hong Kong is in a prime position to serve family offices; the Financial Service and Treasury Bureau of the Hong Kong Special Administrative Region released a policy document on family offices at the recent Wealth for Good in Hong Kong Summit.
Wealth for good
At the summit opening, Secretary for Financial Services and the Treasury Christopher Hui said the summit would also spark dialogue on how family wealth could be put to use in Hong Kong for good, creating positive and lasting impacts across generations and borders.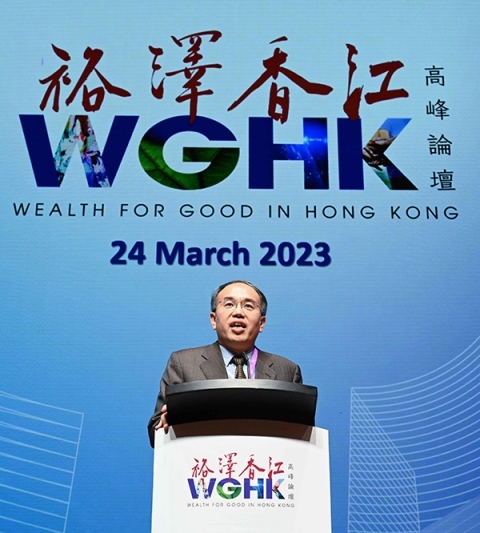 "We look forward and stand ready to support the establishment and growth of global family offices in Hong Kong with a comprehensive set of policy measures. This morning, we issued a policy statement on developing family office businesses, which outlines eight measures tailored to the holistic and unique needs of family wealth owners.
"Some of these measures include a new Capital Investment Entrant Scheme, tax concessions, a new Hong Kong Academy for Wealth Legacy, art storage facilities, and facilitating measures for philanthropy. This summit marks the start of a new journey, and we sincerely invite you to explore the offerings in the policy statement with us. I am confident that together we can co-curate a family office ecosystem that benefits all."
Mr Hui emphasised that Hong Kong supported innovation and next-generation technologies with financing and took these to global investors through deep and liquid markets.
"Last year, we welcomed 62 new-economy companies to our market, raising over US$8.6 billion through IPOs (initial public offerings). This was made possible by a listing reform we introduced in 2018 to facilitate listing of pre-revenue biotech companies and innovative companies with weight voting rights structures."
Expanded listing opportunities
Mr Hui said Hong Kong regulators would soon launch a regime to expand listing channels for specialist technology companies in such fields as artificial intelligence, advanced materials, new energy and environmental protection.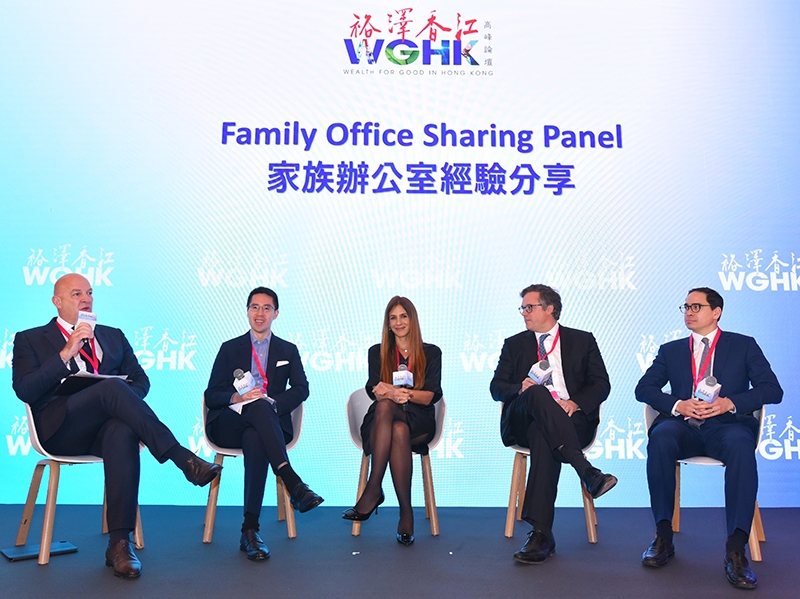 Setting out objectives in a policy document for family offices, Mr Hui's bureau said: "The Chief Executive, in the 2022 Policy Address, sets the target of facilitating no less than 200 family offices to establish or expand their operations in Hong Kong by end-2025. Having more family offices in our market will bring greater good to the socio-economic development of Hong Kong and bolster the asset and wealth management industry as well as Hong Kong's progression as a family office hub. The diversified and sophisticated needs of these ultra-high-net worth investors will also support the future growth of our financial and professional services, innovation and technology, green and sustainability, arts and culture, as well as philanthropic sectors."
The Government would launch several measures to accelerate family office development. These include introducing a Capital Investment Entrant Scheme (CIES); offering tax concessions; provide market facilitation measures; establishing the Hong Kong Academy for Wealth Legacy; promote art storage facilities at the Hong Kong International Airport; develop Hong Kong into a philanthropic centre; further expand the role of the dedicated FamilyOfficeHK team in Invest Hong Kong (InvestHK) and launch a Network of Family Office Service Providers.
Family offices and green finance will be key issues at the Asian Financial Forum in January next year (main picture shows a family office panel discussion at the AFF in January this year), and Eco Expo Asia in October this year.
Related links
Full statement
AFF
Eco Expo Asia