InnoClub, a one-stop platform jointly created by the Hong Kong Trade Development Council (HKTDC) and Hang Seng Bank, recently held a seminar Connecting Upstream and Downstream: Building a Smart Supply Chain with Digital Technology. Supply chain, logistics, operations and procurement managers tackled the supply chain and payment system pain points of small and medium-sized enterprises (SMEs).
Prof. Cheung Wai-man, Director of the Asian Supply Chain and Logistics Institute of the Chinese University of Hong Kong, said the logistics industry allowed the seamless transfer of goods, capital and information, driving the economic and trade development of the Guangdong-Hong Kong-Macao Greater Bay Area (GBA). Rapid cross-border e-commerce growth had driven a rise in intelligent logistics services. SMEs could sharpen competitiveness by streamlining supply chains and reducing credit costs.
"Every company's credit rating is different. Since the different loan capabilities, financing costs and financing periods of enterprises all affect the financing costs on the entire supply chain." This makes cutting finance costs vital to improving competitiveness.
"Hong Kong and the Greater Bay Area cities in Mainland China currently have different logistics platforms. By adding IoT technology, the supply chains can be tracked in real time, so that banks lend in stages or directly support loans on behalf of enterprises, which can greatly reduce the bank's credit risk."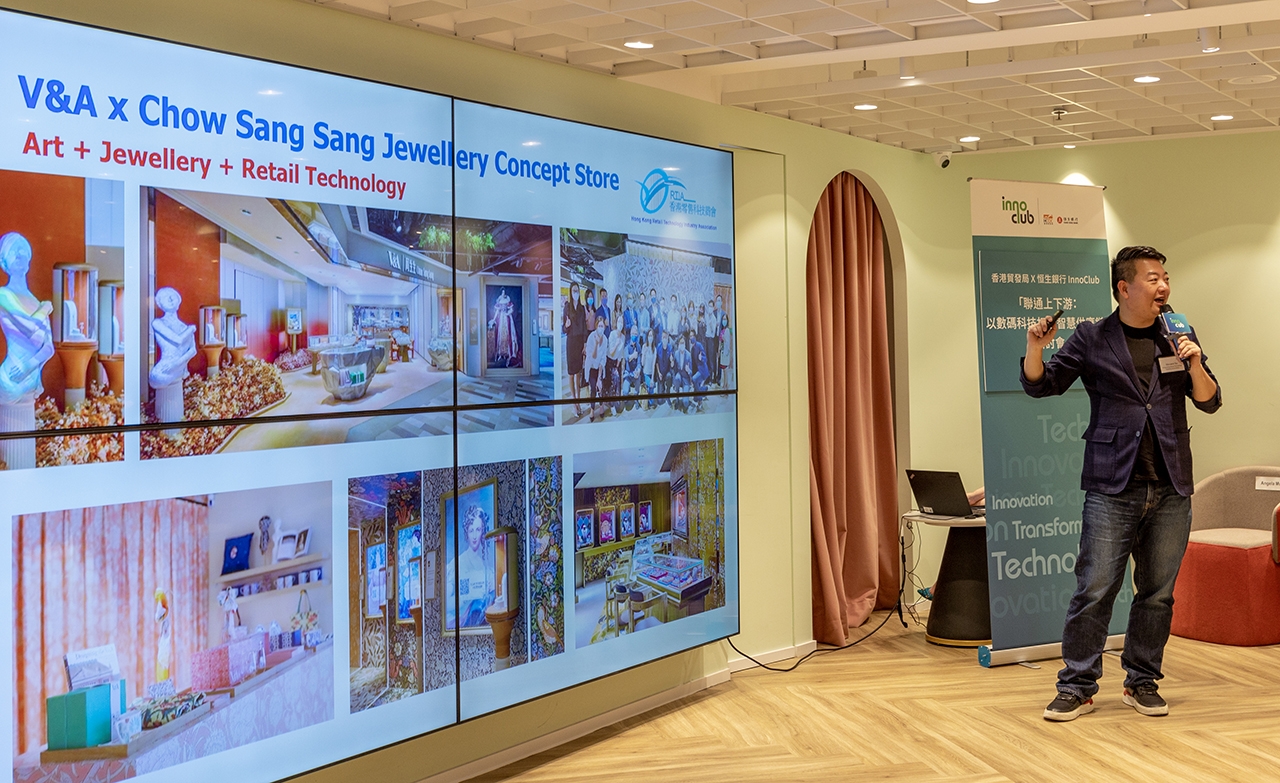 Mr Vincent So, Chairman of the Hong Kong Retail Technology Association, discussed the convergence of big data and AI in smart retail, pointing out that the epidemic had alerted people around the world to the ubiquity of technology. A host of activities - from shopping and entertainment to business meetings - moved online.
"Retail stores need to use technology to master data to understand the overall marketing situation, such as customer age distribution, shopping preferences and habits and even the store's business conditions during peak sales hours. With these data, we can better plan marketing strategies and improve marketing efficiency."
Retailers needed prompt access to comprehensive supply chain data, he said, and AI would bring consumers a brand-new shopping experience.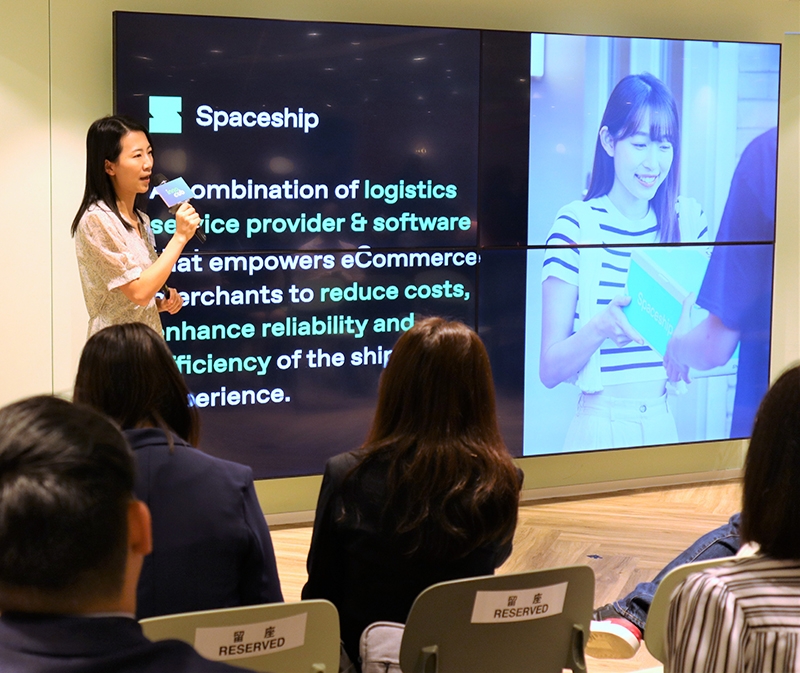 Ms Maggie Kam, Business Director of Spaceship (HK) Limited said users could compare freight rates and services of major logistics companies online free of charge, make online bookings for shipments and use self-service simple electronic customs declaration services.
"A healthy marketing system allows enterprises to adjust their marketing status anytime and anywhere," Ms Kam said. "For example, when the sales volume of a certain product is particularly high, when the stock is exhausted, the system will display it accordingly. For related orders, other products should be shipped first, so as not to delay order delivery time."
Ms Angela Mung, Head of Sales (Business Finance) of Global Payment Solutions at Hang Seng Bank, pointed out that many SMEs still needed to allocate staff to receive cash or cheques. The payment platform could realise real-time collection and payment.
"We have launched the Fast Payment QR Code collection service, which simplifies business collection with mobile applications. Enterprises only need to display the Fast Payment QR to collect payment in physical stores or other locations, reducing human error in handling cash. They do not need to display the fast-payment number, making the process safer."
She said Hang Seng had also launched a virtual account service to set up a virtual account for each paying customer to increase the receivables efficiently and easily.
Related link
Innoclub