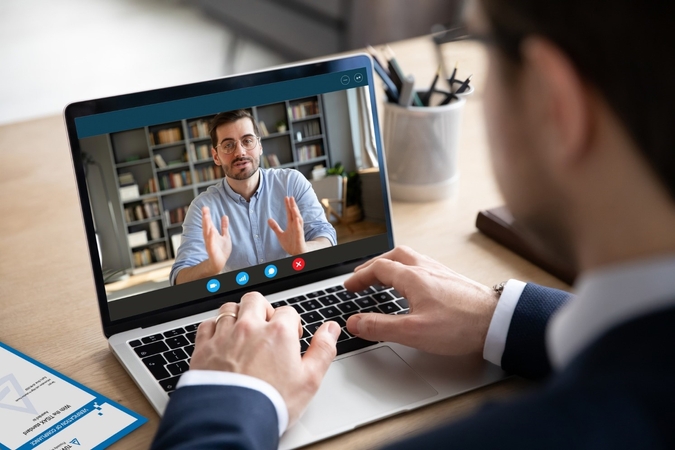 https://hkmb.hktdc.com/en/NzU3MTgzOTAx
Post-pandemic Supply Chains: Green Lighting Environmental Compliance
The Covid-19-induced pause in economic activity has offered a glimpse of an alternative green economy. As the world's economy bounces back from the dramatic collapse, many governments and business leaders believe it is time to embrace greater environmental considerations, taking the view that acting over the climate is not only a corporate social responsibility (CSR) but also a source of competitive advantage in the post-crisis future. 
On the individual level, sustainable consumption is broadly defined as a way of living that seeks to exclude, as far as is possible and practical, all forms of exploitation of, and cruelty to, Mother Nature for any purpose involving the use of products, materials and production methods according to such generally accepted principles as veganism, recycling, upcycling and repurposing. Sustainable consumption is fast unlocking the human potential to become more inventive in how people nurture a better, more responsible approach to the environment and technology. 
As described in The Davos Agenda, sustainability bears a close resemblance to the digital revolution before it, and therefore promises to change everything. Yet, just as with digital, many companies have not been moving fast enough over the years and have only been taking an incremental approach to a challenge that demands a radical rethink. Covid-19, however, has created the necessary animal spirits for businesses to improve their sustainability credentials. 
From green budgeting and tax policy tools to low-carbon stimulus packages, many nations have already put environmental sustainability plans on the backburner. It will be incumbent on brands to respond to a growing portion of their customers who are willing to put the environment first when it comes to how they spend their money. This increasing demand for sustainable products, especially from Gen Zs and Millennials, will not be gradual – after the black swan of 2020, many expect an immediate, purpose-driven response. 
Louis Chan, Assistant Principal Economist (Global Research) at HKTDC, sat down with Martin Fan, Managing Director of TÜV Rheinland Hong Kong, to share his views on how Hong Kong's testing, inspection and certification (TIC) industry is readying itself and clients for a sustainable post-Covid-19 world.
Chan: How are Hong Kong companies readying themselves for the green policy shifts and strengthening policy regimes featuring tracking and tracing of sustainable products and green manufacturing? How has the pandemic impacted the TIC industry, particularly when economic activities such as manufacturing and trading have been so disrupted? 
Fan: Even prior to 2020, many governments had started their policy reorientation from mere mandatory product safety requirements to protection of consumer health and the environment, resting on the principles of precaution, prevention and rectifying pollution at source. 
This is, for example, no stranger to Hong Kong traders selling goods to the EU where there are laws such as RoHS, WEEE, REACH and other directives spanning batteries, end-of-life vehicles, packaging and packaging waste, eco-design for energy-related products, covering every aspect of the environment, namely air, water, land use, flora and fauna, noise, soil and waste, based on the so-called "polluter pays" principle. 
But while it is understood that policies of many governments have already facilitated trade in green technologies, goods, services and investments, the sustainability dimension will continue to be reinforced and reflected in many other aspects of international trade and investment agreements in the post-Covid future. 
Good illustrations of this are the recent European Green Deal, which puts the EU on the transition towards a climate neutral, environmentally sustainable, resource efficient and resilient economy by 2050, with the ambition to reduce greenhouse gas (GHG) emissions by at least 55% by 2030, and China's 14th Five-Year Plan, which sets a target for CO2 emissions per unit of GDP to decline by 18% and energy consumption by 13.5% till 2025. 
To push and deliver the green transition, a more holistic and proactive approach to international regulatory co-operation becomes ever more important as governments worldwide are designing new trade and investment regulations to promote sustainable supply chains. 
Hong Kong's TIC industry, serving as the gatekeeper of quality and mandatory and voluntary green standards, has been the backbone of the promotion of the circular economy by encouraging producers to generate less waste and CO2 during their manufacturing processes, and companies and brands to develop products that are durable and easy to repair and recycle. 
As there's never been a more important time for every stakeholder along the value chain to prioritise sustainability and resilience, apart from exigent guidelines for companies looking to lower their environmental impact and guarantee the efficiency of their environmental actions through third-party controls, many manufacturers turn to TIC service providers for advice on eco-friendly best practices when developing their product lines, in spite of a sharp decline in the number of new product launches following the widespread Covid-triggered factory and store closures. 


Chan: What about the dynamics on the voluntary front? Are Hong Kong companies active and receptive to those green initiatives, especially on a voluntary basis? Do you think the green legacy of Covid-19 will remain? 
Fan: Definitely, the pursuit of sustainability will continue to accelerate, though I believe it is due more to the successful cultivation of people's sustainability mindset than Covid-driven. 
Mandatory requirements aside, as consumers are becoming increasingly environmentally conscious about their purchases, they are also willing to pay a green premium on sustainability-friendly or environmentally friendly products. In response to this, brands and traders are also becoming more open to the use of voluntary green labels or sustainability marks as a means to meet and exceed customer expectations. 
We have seen Hong Kong companies become more proactive in pursuing green initiatives such as green marks for toys and travel goods to meet customer demand, even on a voluntary basis. 
It goes without saying that environmental, social and corporate governance (ESG) issues are increasingly crucial factors in measuring the sustainability and societal impacts of an investment in a company or business. There are also calls for more voluntary standards such as environmental performance certification and labelling for products and services meeting high environmental standards throughout their life cycle, from raw material extraction to production, distribution and disposal. 
On the road to sustainability, many difficulties can come up. For example, Hong Kong's TIC service providers are helping different supply chain stakeholders tackle local problems and scale their efforts to apply broadly along the whole value chain, by identifying and resolving pain points such as processes, machinery and components used in production that are not fit to deliver firm-specific green goals. 
​​​​​​​
Chan: What are the most common and internationally recognised green labels or certificates? Are they only concerning metrics such as carbon footprints and energy savings? How are green tests and labels in Hong Kong accepted in overseas markets? 
Fan: According to the Global Ecolabelling Network (GEN) – a non-profit association of leading ecolabelling organisations worldwide – ecolabelling is a voluntary method of environmental performance certification and labelling that is practised around the world. 
In contrast to arbitrary 'green' symbols or claims made by providers, a GEN-attested ecolabel identifies products or services proven and certified by an impartial third party to be environmentally preferable and compliant with transparent environmental criteria based on life cycle considerations within a specific category. 
Voluntary Ecolabelling Programmes by Country/Territory

Good Environmental Choice Australia

ABNT Ecolabel - Hummingbird

China Environmental Labelling

China Environmentally Friendly Certification

Green Mark Program

Sello Amiental Colombiano

EU Ecolabel

The Blue Angel Eco-Label

Green Product Mark

Hong Kong Green Label Scheme

GreenPro

Green Label Indonesia

Indonesian Ecolabel

Israeli Green Label

Eco Mark Program

Eco-Labelling

Korean Eco-Label Program

SIRIM Eco-Labelling Scheme

On the Way To PlanetProof

SMK

Environmental Choice New Zealand

Nordic Swan Ecolabel

ECOLOGO

Green Choice Philippines

Vitality Leaf

Singapore Green Labelling Scheme

Eco-Choice

ecoASA

Eco Label Sri Lanka

TCO Certified

Good Environmental Choice

Green Label: Thailand

Turkish Environment Label

Green Crane

Global Electronics Council

Green Seal

Vietnam Green Label

Source: GEN
A GEN member since June 2001, the Hong Kong-based Green Council launched in 2000 the Hong Kong Green Label Scheme (HKGLS) as an independent and voluntary programme for the certification of environmentally preferable products. As with the majority of well-received ecolabelling programmes, HKGLS is an ISO 14024 Type 1 label, which involves a third-party certification requiring considerations of life-cycle impact. Specifically, the scheme sets environmental product criteria and awards its 'Green Label' to products that are qualified regarding their environment attributes and/or performance. The aim is to encourage manufacturers to supply products with good environmental performance and provide a convenient means for consumers to recognise products that are more environmentally responsible, thus promoting a more sustainable pattern of consumption.
Similar to HKGLS, the Green Product Mark certification scheme owned by TÜV Rheinland is another widely accepted voluntary environmental labelling scheme operating in accordance with ISO 14020 Environmental labels and declarations – General principles and ISO 14024 Environmental labels and declarations – Type I environmental labelling – Principles and procedures. The Green Product Mark certification scheme has been developed in accordance with ISO/IEC 17067 Conformity assessment – Fundamentals of product certification and guidelines for product certification schemes. Certification activities under the Green Product Mark scheme are performed in accordance with ISO/IEC 17065 Conformity assessment – Requirements for bodies certifying products, processes and services. 
It is one of the few schemes that feature product safety, social audit, carbon footprint and the use of recycle materials, with the three pillars of certification criteria being (i) prevention of identifiable forms of pollutions such as air, water, noise, odour and light, (ii) sustainable use of resources by promoting the responsible use of electricity, fuels, water and raw and processed materials, and (iii) climate change mitigation through measurement, reporting and reduction of the carbon footprint of products in accordance and benchmarked with relevant international standards, covering a wide range of products such as wearable devices, cordless phones, routers, washing machines, TVs, kitchen appliances, furniture, routing switches, textiles, shoes and bags. 
Chan: How has technology facilitated the delivery of voluntary and mandatory testing and certification services? Is it getting both easier to track and trace on the one hand and to cheat or fake on the other? How can Hong Kong's testing and certification business maintain its foothold when remote audit and inspection is becoming more acceptable? 
Fan: Technology has immensely empowered auditors and inspectors with new, more efficient tools to perform factory audits and product inspections. While it is still not 100% possible to replace on-the-ground inspections, the wider adoption of remote inspection and auditing systems and protocols during the Covid-19 disruption when international buyers cannot visit their suppliers to check their factories in person due to the travel restrictions has enabled many struggling businesses to maintain their supply chains at a distance. 
Hong Kong's TIC industry has worked in partnership with many Hong Kong and international businesses for factory and product inspection over the years. Even in the current trying situation, they serve as their clients' reliable partner for testing and certification. For the case of TÜV Rheinland, we've been working to prevent negative effects on their certification status since the onset of the health and economic crisis. Luckily, we by-and-large can carry out all audits within the valid certification deadlines and originally agreed planning. 
Even before Covid-19, the evolution of digital technologies had brought major changes to the TIC industry, with software testing and inspection becoming equally or even more important than hardware testing and inspection. And the pandemic has accelerated the adoption and provision of remote TIC services. Nowadays, apart from the audit subjects that require an on-site visit, some of remote audit procedures can be applied for most of the generic certification schemes such as ISO 9001, ISO 14001, ISO 45001 or ISO 27001. 
When it comes to other voluntary standards, we've seen more manufacturers or traders put in place at their sourcing stage more requests such as the use of recyclable, sustainable and ethically sourced materials, demanding more effective deployment of technology for tracing and tracking, certification, testing, inspection and real-time responses on a more frequent or even continuous basis. Without doubt, the growing use of connected, smart devices and the greater demand for better cybersecurity and faster Big Data analytics is likely to open up a new window of opportunity for Hong Kong's TIC industry players in the post-Covid, smarter digital era. 
This echoes with the new regulatory obligations with the creation of new producer responsibility sectors to include new product families in the circular economy, the new prohibitions such as the ban on single-use plastic items like plates, cutlery, straws and cotton bud sticks in mainland China and the EU by 2021, and the new tools such as decentralised, permanent, time stamped and unalterable data recorded in blockchain to better control and sanction offences against the environment and proactively support the implementation of various end-to-end eco-design initiatives. 
​​​​​​​

Chan: What are the roles of Hong Kong's TIC service providers in guiding businesses through this green transition? Any milestones or benchmarks we can use to gauge the increase in demand for testing of biodegradable products, vegan food and vegan leather goods? Any hard facts to back up the use of voluntary labelling as a means to stand out from the crowd? 
Fan: To go green seriously, one has to adopt an end-to-end 'greening' process, starting from material sourcing, manufacturing processes to end-of-life product management. And in each of these crucial stages, TIC service providers can play an important proactive role, for example, by providing guidelines and services for material/product/process development, testing, inspection, verification and certification. 
While 2020 is definitely an extraordinary year for the TIC industry, this year also marks a milestone for the global sustainability movement with many countries and economies embedding serious green targets in their Covid-19 stimulus packages and pushing forward their sustainability commitments such as the ban on single-use plastics and the promotion of veganism, which will see greater demand for testing of biodegradable products and the adoption of vegan testing for fashion items. 
To make sustainability real, the track record of the textile and apparel (T&C) industry remains a source of concern, for example. According to McKinsey's The State of Fashion 2021 report, the textile sector alone accounts for 6% of global GHG emissions, up to 20% of pesticide use and one-fifth of industrial water pollution, while the apparel industry represents up to 35% of microplastic flows into the ocean. Against this backdrop, we expect to see more research and investment into sustainable materials and technologies, as well as the circular economy in the T&C industry as both producers and consumers are increasingly waking up to the sustainability realities and opting for a change during and after the virus. 
As a proxy to understand how consumer preferences and priorities keep changing, as well as the resulting impacts on brands, the findings of a recent IBM study reveals that more than 70% of the 18,980 consumers surveyed in 28 countries say it is at least moderately important that brands offer clean products, are sustainable and environmentally responsible, support recycling or use natural ingredients. And more noteworthy is that nearly 60% are willing to change their purchasing habits to help reduce negative impacts to the environment, and among those who say sustainability is very important for them, more than 70% are willing to pay a premium for brands that support recycling, practise sustainability, and/or are environmentally responsible. 
Also as a sign of the non-stop efforts of global brands to restore the climate even during the global health emergency, Climate Neutral – an independent non-profit organisation working to decrease global carbon emissions – confirmed 103 brands completed their certification process in 2020 and 50 others were still in the process on Earth Day 2020, arguably the planet's largest civic event. 
Inasmuch as we are part of the TIC industry, we hold ourselves responsible for the development of a resilient tech-based future for our clients and consumers. While given the peculiarities of products and manufacturing processes, we don't usually have uncontroversial statistics to do apple-to-apple comparisons with cost and benefit of different sustainability options. 
But due to the technological advances that make automated collection, simulation and visualisation of a large pool of raw data from several pieces of equipment using different data collection devices, we, together with other TIC services providers in Hong Kong, are well-positioned to offer different trades with reliable and widely accepted green labels and certificates.
Quality Inspection and Testing
Hong Kong
EU
Hong Kong