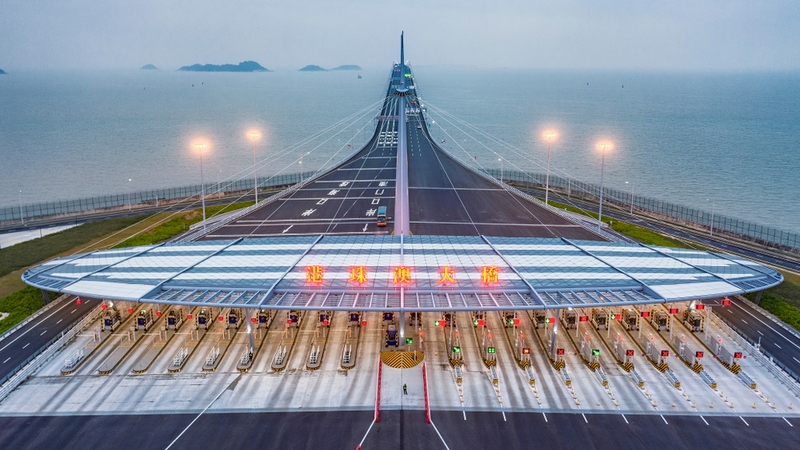 https://hkmb.hktdc.com/en/NjY2MjA0NDYz
Traditional Tangerine Peel Brand Xinbaotang Looks to Seed its Global Ambitions in the GBA
The Outline Development Plan for the Guangdong-Hong Kong-Macao Greater Bay Area (GBA) pledges support for Hong Kong to capitalise on its position as an international shipping centre to boost tourism and draw more overseas visitors to the GBA. Jeff Kwan, Executive Director of Guangdong Xinbaotang Biological Technology Co Ltd, says his company has established subsidiaries in Hong Kong, Macao and other GBA cities and is looking to take its well-established brand to the global market by working with chambers of commerce and hotels. ​​​​​​​
Guangdong's Intangible Cultural Heritage
Boasting a history of 109 years and a rich cultural legacy, Xinbaotang is a time-honoured brand in Guangdong, having its origins in the Xinhui district of Jiangmen – a location, famous for its dried tangerine peel, that has been designated an "intangible cultural heritage production and safeguarding demonstration base." Thanks to the efforts of four generations, Xinbaotang has grown into an integrated Xinhui dried tangerine peel business. Its operations include running a Xinhui tangerine planting base in Xinhui, raw materials wholesaling, deep food processing, franchised chain stores, e-commerce, and R&D, including biotechnology research. Active steps are also being taken to venture into the healthcare sector. Xinbaotang now runs 49 brick-and-mortar chain stores spanning Guangdong (Guangzhou, Shenzhen, Foshan, Dongguan and Jiangmen), as well as central and northern China.
A Guangdong Brand's Foray into the Global Market
Xinbaotang is a leader in the dried tangerine peel business, and its status as a "time-honoured brand of Guangdong" is built on a long development history combined with continuous efforts in technological research and production upgrades. The company now offers products both offline and online. Offline sales are carried out through distributors and online sales via major e-commerce platforms. Subsidiaries have also been set up in Hong Kong, Macao and other GBA cities, and collaborations forged with the Chinese General Chamber of Commerce in Hong Kong, and with hotels and resorts in Macao.
While dried tangerine peel remains a core business, the company is extending its industry chain to cover "cultural experience + R&D base + production line + internet + tourism". Confident that the GBA's development will give an impetus to the company's sales and industry chain development, Kwan said that Xinbaotang aims to turn its Xinhui dried tangerine peel into an iconic specialty of the GBA underpinned by long-standing historical and cultural traditions and serving as a convenient and valued gift. With the GBA being developed, Kwan anticipates greater business opportunities brought about by more local and overseas tourists visiting the area.
Innovation to Sharpen Competitive Edge​​​​​​​
While the company used to rely purely on its traditional dried tangerine peel business, it has now been transformed into an integrated business operation offering a wide range of dried tangerine peel-related products including health supplements, organic fertilisers, clean energy products and hand sanitisers.
Positive efforts are being made to foster industry-academia research collaboration in areas such as biotechnology and the sustainable, or circular, economy. Key research institutes include the China Pharmaceutical University, Southern Taiwan University of Science and Technology, University of Hong Kong, Guangzhou Medical University, Guangzhou University of Chinese Medicine, Guangdong Provincial Hospital of Traditional Chinese Medicine, and Guangdong Academy of Agricultural Sciences. Specifically, Xinbaotang researchers have embarked on projects studying how to turn the residue of fermented Xinhui tangerine into organic fertilisers and devise effective solutions to stop discarded tangerine pulp polluting the environment. The goal is to make better use of raw materials.
Complementing Each Other's Strengths is Key to GBA Success​​​​​​​
​​​​​​​According to Kwan, although there have long been strong connections among industries in GBA cities, the official GBA development plan provides a stronger policy basis and support for the area's future. For example, it will establish growth targets and formulation of more effective measures for driving co-ordinated development. Enterprises in the area will also be assisted in "going out".
With regard to possible government measures to advance the integration of GBA cities, Kwan believes priority should be accorded to establish an integrated financial system. Hong Kong's financial system is more open and internationalised when compared to that of mainland GBA cities, he observed, adding that it is important to introduce innovation to financial products and allow more foreign funds or insurance companies to offer financial services in the GBA.
Lastly, Kwan believes GBA cities should learn from each other and leverage each other's strengths. On the one hand, mainland GBA cities can adopt the international outlook of Hong Kong and Macao - while on the other hand, Hong Kong and Macao can take advantage of the vast mainland market, and the low costs there, to try out new initiatives. To maximise opportunities, enterprises in the area should base their operations in the local mainland market before reaching out to international markets.
Company interview conducted by PricewaterhouseCoopers Advisory Services Limited
---
Note 1: The opinions and views expressed are those of the interviewees and do not necessarily reflect the views of HKTDC or PwC. HKTDC or PwC shall in no way be responsible for the accuracy, completeness or timeliness of the information provided by them, and for any loss associated with the use of such information.
Note 2: This English version of the case study is translated by HKTDC based on the Traditional Chinese version prepared by PricewaterhouseCoopers Advisory Services Limited. Should there be any inconsistency or ambiguity between this English version and the Traditional Chinese version, the Traditional Chinese version shall prevail. PricewaterhouseCoopers Advisory Services Limited and Guangdong Xinbaotang Biological Technology Co Ltd. will not have or accept any liability, obligation or responsibility whatsoever for any loss, destruction or damage (including without limitation consequential loss, destruction or damage) however arising from or in respect of any use or misuse of or reliance on the English version of this case study.
Food & Beverages
Food & Beverages
Food & Beverages
Food & Beverages
Food & Beverages
Food & Beverages
Mainland China
Hong Kong
Hong Kong
Macau
Mainland China
Hong Kong
Hong Kong
Macau
Hong Kong
Mainland China
Hong Kong
Macau
Hong Kong
Mainland China
Hong Kong
Macau
Hong Kong
Mainland China
Hong Kong
Macau
Hong Kong
Mainland China
Hong Kong
Macau