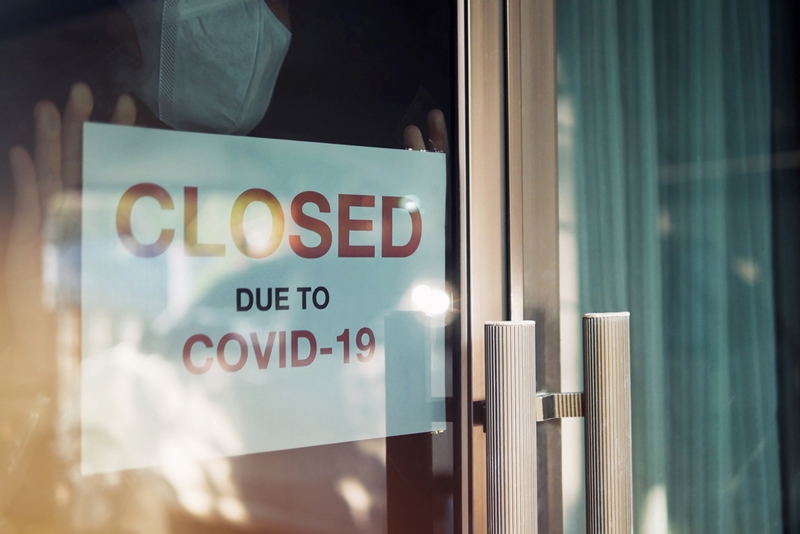 https://hkmb.hktdc.com/en/NTM0MTk4ODc4
The Post-Pandemic World: Shifts in Consumer Behaviour
One economy after another has been devastated by the coronavirus, which has infected over 25 million people and caused more than 850,000 tragic deaths worldwide as of August 2020[1]. With borders closed and cities locked down for months, no country or region has been spared from the economic impact of the global pandemic.
It is forecast that the GDP of most countries will severely contract in 2020 as consumer spending, inventory investment, and business investment all drop sharply. In many parts of the world, the lockdown has severely impacted economies and businesses. Key sectors which have been hard hit are the airline, hospitality, catering, and retail industries.
As the coronavirus has spread, people have worried about losing their jobs, and grown wary about spending money. Companies have seen their customers cutting their spending, the businesses have begun to lose money, and many have had to lay off workers.
The world has implemented drastic social distancing and stay-at-home measures in quick succession, resulting in a partial to complete cessation of local commercial activity. People around the globe have found themselves rethinking their daily lives and modifying their shopping and consumption habits.
Putting Online Channels to Test
Owing to the fear of getting infected, strict hygiene procedures, and social distancing measures, consumers have been compelled to minimize their visits to physical stores. The traditional shopping landscape has thus seen unprecedented disruptions. Consumers have flocked to online channels to purchase essential goods and services. Many have shifted their shopping habits towards online ordering and meal delivery, which has accelerated e-commerce and delivery trends.
Many consumers who have tried online shopping for the first time have discovered how comfortable and safe it is for them. One consequence of the lockdown is that the segment of the population that bought least online, those over 55-60 years old, has become the group that needs it the most. Some people may have preferred to buy certain products in person. But if home delivery shopping meets their expectations, they are likely to continue using it after the pandemic.
The online behavioural shifts have been complex and multi-layered. Quarantined at home, some people have enjoyed searching for decorative items to improve their environment. Others may have found online gaming and streaming entertainment comforting. For parents, the challenge has been to ensure continuous education for their children. For most people, social media, video chats and messaging apps have become a key channel for keeping in touch with friends. People are becoming increasingly dependent on online platforms that enable working, learning, entertainment and connecting from home.
Taking Netflix as an example, the company reported that it added more than 15 million new subscribers in the first quarter of 2020 amid the spread of COVID-19, double the new subscribers it expected. First-quarter earnings of 2020 reached $709 million, compared with $344 million a year ago. Revenue also grew to $5.77 billion from $4.52 billion in the same period.[2] It will be interesting to see whether the company's performance will continue in the post-pandemic age.
Another notable winner in this coronavirus crisis is HKTV Mall, a Hong Kong-based online shopping mall. The company received more than HK$1.2 billion (US$155 million) worth of orders in the first quarter of 2020 while people were forced to stay at home to avoid the coronavirus.[3] CEO of the company, Ricky Wong Wai-kay, was unsurprised that people in lockdown shopped with their mobile phones.[4] This shift in consumption is likely to stay once consumers have become accustomed to the advantages of online shopping.
While e-commerce benefited from the closure of high street shops, non-essential or high-ticket purchases, such as holidays or new cars, were put on hold. The devastating impact of the coronavirus pandemic on industries such as travel and tourism, automotive, retailing, and real estate has been noticeable. We have yet to find out if former indulgences, such as traveling and eating out, will resume once the coronavirus subsides.
Virtual Office's Impact on Consumption
As a consequence of the move towards working from home during the coronavirus pandemic, the number of digital nomads[5] has been growing substantially. Different generations have discovered the flexibility and freedom of working from anywhere, and an expanding number of specialized services and products are emerging to meet demand. It is expected that more coworking virtual spaces, live receptionists, and global digital mailboxes will be required to meet changing corporate needs. For the nomads, a reliable internet connection, backup software, comfortable and ergonomic office furniture, noise-cancelling headphones, microphone, and speakers, as well as a printer and scanner, are all essentials to ensure a high-quality work environment, and to stay in touch with co-workers and clients at home.
While office workers may be used to dressing up in business casual or formal attire, there is no dress code for working from home. When they do not need to interface visually with clients, dressing down at home gives them more time and energy to complete other tasks. For many women, it can feel incredibly relaxing to wear just a pair of sweatpants and slippers and to not put on make-up. If this "new-normal" lasts much longer, it may have a profound impact on the apparel and cosmetics industries.
It is too soon to tell for sure how consumer and corporate behaviours may have changed in the long term. Not all regions have eased the home stay restrictions, and many uncertainties remain. However, it is unlikely that all these new consumption habits acquired during the few months of working from home and social distancing will disappear overnight. Many people who have recently discovered the convenience and comfort offered by online shopping and virtual offices may well continue those habits.
Hong Kong
Hong Kong
Hong Kong
Hong Kong
Hong Kong
Hong Kong