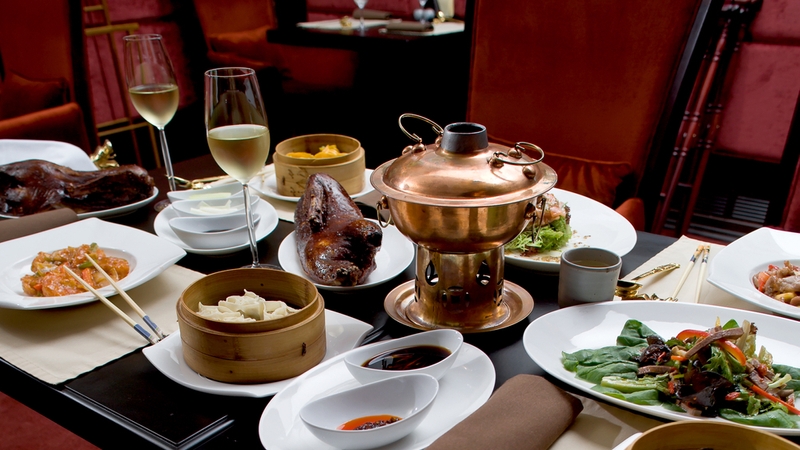 https://hkmb.hktdc.com/en/NTIxOTUzNDUz
The Greater Bay Area: A Wine Market in Waiting
People in Guangdong are well known for their love of good food and are major consumers of imported products. This makes the province an ideal conduit for the import of wines into Mainland China. Demand for wine in the region is expected to see continuous growth.
The Guangdong-Hong Kong-Macao Greater Bay Area (GBA), with its development programme based on opening up and innovation, expects to attract people and businesses from all parts of China and beyond. However, although wine importers are aware of the tremendous growth potential of the GBA wine market, they still have reservations about moving into the market. Many have, for example, little idea about the preferences of Guangdong consumers, the differences between the wine markets in different GBA cities, and how they can secure a foothold in them.
Zhuhai Jinsheng Trading Co Ltd, founded in 2015, specialises in the import and distribution of wines and spirits out of Guangzhou. It serves the entire southern China region, with Zhuhai, Shenzhen, Guangzhou and Fuzhou as its key markets. As well as importing wines and spirits from countries like France and Chile for sale in department stores, liquor stores and other retail outlets, it also sells imported wine to consumers for group buying. Jinsheng's sales manager Liu Zhuowei gave us the benefit of his valuable experience doing business in the Guangdong wine market.
Targeting the Mass Market
Noting that Guangdong consumers' receptiveness to imported wines is growing, Liu said: "In recent years, drinking imported wine has become the in thing to do for people in Guangdong. Many people think that giving wine as a gift and drinking wine at parties is classy, many businesses in Guangdong order wine before major festivals as gifts for employees and clients.
"There are many entry-level consumers of imported wine in Guangdong today who are willing to pay up to RMB300 for a bottle of imported wine. The mid-priced market (RMB300-1,000 a bottle) and upscale market (over RMB1,000 a bottle), however, are relatively small. Hong Kong companies would be well advised to set their product mix accordingly."
Liu described what Guangdong wine buyers prefer, saying: "Red wines remain the consumers' favourite today. We reckon that red wines have at least 70% share of the Guangdong wine market. Consumers still tend to choose products from the Old World led by France when it comes to picking wines. Nonetheless, wines from the New World, including Chile, Australia and the US, are becoming increasingly popular. One of the major reasons for this is that New World wines are generally lower in price. Cabernet Sauvignon, Shiraz (or Syrah), Pinot Noir and Chardonnay are popular wine types. The vintage is another important factor consumers take into account when buying wine. Wine merchants must take everything into consideration when placing orders."
Differences in consumer preferences between GBA cities
Pointing out that the different modes of economic development in different cities have led to different consumer preferences for wine, Liu said: "Although consumers in Guangdong are generally more interested in imported wine and have more spending power than those in other mainland provinces, consumer preferences still vary between cities. Guangzhou consumers, for example, have a more diverse range of favourites. Apart from wine, spirits and traditional Chinese baijiu (white liquor) and huangjiu (yellow wine) have large market shares in Guangzhou. A possible reason for this is that Guangzhou's comprehensive industrial structure attracts talent from all parts of the country. Guangzhou people also have a down-to-earth consumer culture and tend to prefer entry-level and mid-priced imported wines.
"Among the cities in Guangdong, Shenzhen has the highest percentage of consumers drinking mid-priced and upscale wines. This is probably down to several reasons. First, Shenzhen is next to Hong Kong and so its consumers are deeply influenced by Hong Kong people's preference for fine wines. Second, as Shenzhen is developing into one of China's technology and professional service hubs, the presence of many high-income earners working in the fields of technology and business management has fuelled the rise in mid-priced and upscale wine consumption.
"Wine consumers in Zhuhai are generally younger. They like to hang out in restaurants, pubs and karaoke bars after work and have a keen demand for imported wine. However, because there are convenient transport facilities between Zhuhai and Macao and Hong Kong, some Zhuhai consumers have become accustomed to travelling there to buy imported wine.1 This puts pressure on the retail price of wines in Zhuhai."
Tapping the High-End Market
Although Guangdong's imported wine market is dominated by entry-level products, Liu thinks that importers intending to venture into the GBA should actively explore the high-end market while consolidating the mass market. Explaining the rationale for this strategy, Liu said: "China's wine market is still in a period of rapid development and mid-priced and upscale products are sure to occupy a more important place on the shelves in the future. So while we are still working hard to supply good entry-level imported wine to our existing clients, we are also making efforts to open up the high-end market. We have been trying to optimise our supply chain and bolster our competitiveness in order to provide clients with a full range of imported wine brands and agency services that will help them satisfy the different demands for imported wine."
Liu argued that wine importers should try to source more premium wines from different parts of the world, saying: "Wine merchants should consider importing lesser known high-standard products. These brands may not be widely known but the cheaper supply price means wine merchants can offer bigger discounts when marketing these products. When selling these products to clients, they can compare them to similarly priced products, or even more expensive ones, to convince clients that their merchandise is good value for money. They should also offer a wide range of products for clients to choose from. This way they can win the trust of clients and get bigger orders."
Calling on wine merchants to take an active part in trade events in order to expand their business network, Liu said: "In Guangdong, many consumers who are interested in mid-priced and upscale wines get their knowledge through clubs and activities such as gatherings of wine lovers. The organisers of these events usually go to wine fairs to source imported wine, which is why we actively participate in all kinds of wine fairs and organise wine tasting parties from time to time. These events not only allow us to get in touch with potential clients but give us a chance to get a better understanding of the needs of clients and consumers. They are a big help to wine merchants in sourcing and devising suitable marketing plans."
Promising Market
The Covid-19 outbreak has dealt a heavy blow to the wine industry. However, Liu remains optimistic about the market, saying: "The pandemic has indeed dealt a huge blow to the industry, but we believe the impact will be short-lived. After all, China is in a period of medium-to-high-speed economic development and the consumer market still has considerable room for growth. Besides, wine has always had an important place in China's culinary culture. 'Wining and dining' always go together and there is a constant demand for wine at Chinese people's gatherings with relatives and friends. When the pandemic is over and consumers become their happy selves again, consumption of wine will quickly return to normal. Now is just the moment of darkness before the dawn. Let's stay positive. The wine market in the GBA and China as a whole is full of promise."
---
1 Editor's Note: Beverages with less than 30% alcohol content are not subject to an excise duty in Hong Kong and Macao. In mainland China, imported wines are subject to import duty, VAT and consumption tax (while cross-border e-commerce retail imports of wine are tariff-exempt).
Food & Beverages
Food & Beverages
Food & Beverages
Food & Beverages
Food & Beverages
Mainland China
Hong Kong
Macau
Hong Kong
Mainland China
Hong Kong
Macau
Hong Kong
Hong Kong
Mainland China
Hong Kong
Macau
Hong Kong
Mainland China
Hong Kong
Macau
Hong Kong
Mainland China
Hong Kong
Macau