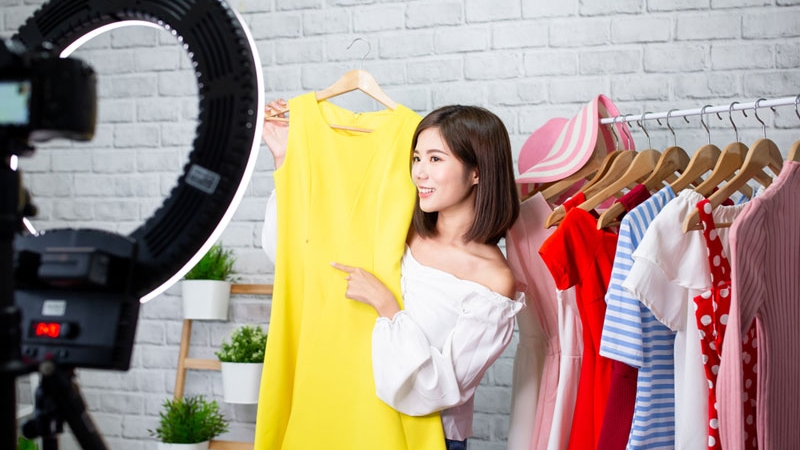 https://hkmb.hktdc.com/en/MTA2OTY1NzExMg
Hong Kong's GBA Prospects: The Benefits of Multi-Channel Smart Marketing
Wing Chu, Cathy Chung, Business Advisory Unit, HKTDC Research
With a new wave of Covid-19 raging through Hong Kong in recent months, all businesses - small, medium and large - have inevitably been hit. To counter this, many Hong Kong companies are now ready to accelerate the pace at which they have been tapping the Guangdong-Hong Kong-Macao Greater Bay Area (GBA) market and explore new opportunities once the pandemic eases. According to industry experts, Hong Kong companies should consider setting up online sales channels on digital marketing platforms to promote their corporate image and disseminate product information to GBA consumers. They could also use new smart retail formats to develop the mainland market more effectively. Furthermore, Hong Kong companies could take advantage of the industrial support policies put in place by the mainland and GBA authorities, in order to allow them to use their unique strengths to exploit business opportunities arising from the 14th Five-Year Plan as well as from the huge domestic market.
Smart retail
The ubiquity of the internet and e-commerce platforms on the mainland has not only given rise to a host of online marketing channels but also lowered the cost of online marketing. Given that consumers are keen on making purchases via e-commerce and social platforms, including short video platforms like Xiaohongshu, Kuaishou and Douyin, an increasing number of mainland and international brands have turned to use online marketing to boost their brand image. They are also working with key opinion leaders (KOLs) or key opinion consumers (KOCs), who share their testimonials or product reviews on social platforms, to advertise and promote their products.
At a business advisory workshop [1] organised by the Hong Kong Trade Development Council in April 2022, Gordon Lam, chairman of the Hong Kong Technology Association and vice chairman of the Council for the Promotion of Guangdong-Hong Kong-Macao Cooperation, explained the importance of live streaming as a marketing tool, saying: "People aged around 23 to 40 are a core consumer group in the mainland market. Watching short videos or live streams is their favourite pastime through which they can also share their lifestyle. Hence, live streaming marketing has emerged as a new sales channel. Generally speaking, brand owners/distributors can open their official accounts on e-commerce platforms or live streaming platforms to interact with viewers, promote their products, and attract consumers to place orders. Alternatively, they can approach internet celebrities or KOCs through agents and entrust these influencers to promote products by sharing their own experiences via their personal accounts, thereby achieving the effects of brand promotion, increasing product exposure and boosting sales.
"In recent years, live streaming has become a very popular marketing tool. As the live streaming industry chain in the mainland serves a huge consumer market, a single live stream video may generate large numbers of orders. With the support of a sound supply chain, businesses can now scale production according to the actual number of orders received after the video streaming. For instance, a garment promoted by a KOL in a live stream is probably just a sample that has not been batch produced. A company can wait until a live stream has finished before placing an order with the factory according to the total number of orders confirmed with payment collected by the e-commerce platform. Moreover, since many factories are willing to handle small batch orders these days, it gives retail enterprises greater flexibility in organising live streams and allocating resources. As orders are placed by the customers online, the factory can, once the products are made, directly deliver the goods to the customer by courier service. This effectively saves production and transportation costs."
Lam said that with the mainland being hit by the Covid-19 pandemic, consumers are more willing than before to shop via cross-border e-commerce and live streaming e-commerce. He suggested that Hong Kong companies, whether they handle their own brand's products or those of other brands, would be well advised to develop the mainland domestic market by making full use of social media or live streaming platforms (which are very popular in the mainland) to promote their products, maintain good customer relationships, and build a loyal fanbase. Lam added that Hong Kong companies which have their own brands and have set up factories in mainland GBA cities should also use live streaming to promote products to mainland consumers and take advantage of the "make to order" manufacturing process to expand their presence in the mainland e-commerce market.
Elaborating on the main difference between traditional retail and live streaming marketing, Lam said traditional retail focuses on product engagement and attaches importance to sales volume, whereas live streaming marketing is a new smart retail format placing emphasis on customer engagement and building a fanbase, with sales volume hinging on the closeness between the company and its fans. After a company or brand has built a loyal following, customer stickiness will increase. Driven by this stickiness, no matter which social platform the business uses or what type of goods it offers, the customers will buy. This phenomenon is particularly prevalent in the mainland consumer market.
Even Hong Kong companies in traditional industries should be able to attract consumers to pay close attention to their latest developments and new products, as long as they adopt this new sales format by making good use of different marketing channels such as live stream sales and cross-border e-commerce, riding on short videos to promote products and brand image, increasing the frequency of interactions with target customers, and maintaining effective communication and close contact with them.
Online marketing tips
Because the culture, language and lifestyle of most residents in mainland GBA cities are similar to those of their Hong Kong counterparts, mainland consumers are highly receptive to advertising and copy content created by Hong Kong companies. As a result, mainland GBA cities are the prime choice for Hong Kong companies looking to enter the mainland market. Lam suggested that Hong Kong companies with little knowledge about e-commerce platforms or social media in the mainland could consider using the paid services provided by third-party marketing planners to help them enter the mainland market. For instance, Hong Kong companies can retain their core business in the territory while delegating the work of mainland online marketing to mainland GBA cities such as Shenzhen, Zhuhai and Zhongshan, with the fees paid to third-party marketing planners serving as their initial investment in developing online sales. Hong Kong companies can achieve greater promotional effects in this way than by looking around the mainland themselves for the right social media. It is also worth noting that mainland shoppers have a penchant for special offers. In light of this, Hong Kong companies should try to attract customers by offering various incentives, such as discounts for shopping online and quantity discounts. These offers can attract consumers to try their products and can help to build a loyal fanbase.
Apart from learning about the different online marketing channels and strategies on the mainland, Hong Kong companies should also take note of the latest support policies introduced by the mainland government. The Report on the Work of the Guangdong Government (2022) [2], released by the Guangdong provincial government in January 2022, proposed building the GBA and the Shenzhen Pilot Demonstration Area for Socialism, advancing comprehensive pilot reforms in Shenzhen, and promoting the development of the Hengqin and Qianhai co-operation zones. The target is to develop Guangdong into a major player in high-level technological innovation, build a high-level industrial development platform, implement large projects and nurture industries, and give priority to bolstering industries such as electronic information, new energy, advanced materials, biomedicine and health, and high-end equipment manufacturing. Lam added that Hong Kong companies looking to make inroads into the mainland market should keep tabs on the development directions of the 14th Five-Year Plan and devote their resources to the relevant development projects.
Another speaker at the workshop, Wing Chu, Head of Business Advisory Section, Research Department, HKTDC, pointed out that the mainland has introduced various relief measures for businesses hit by the Covid-19 pandemic. In Guangdong, great efforts have been made by the provincial government to implement a series of tax and fee reduction measures aimed at expediting the pace of economic recovery. These measures also apply to Hong Kong investors setting up Hong Kong-backed enterprises on the mainland. In light of this, Hong Kong companies should pay close attention to the latest developments of the GBA in the post-Covid era and use these measures to establish a foothold in the GBA and take advantage of business opportunities in the GBA and the mainland market at large. [For more information, see: Hong Kong's GBA Prospects: Optimising Mainland Market Opportunities Via Post-Pandemic Relief Measures]
Marketing strategies
Giving his thoughts on formulating marketing strategies, Lam said: "Along with traditional industries, the innovation and technology industry is also an important growth area in the GBA. Since each of the mainland GBA cities has its own priority industries and development directions, local governments in the GBA are introducing support measures and personnel policies relevant to the industrial structure and characteristics of their cities. When making a foray into the GBA, Hong Kong companies must have a good understanding of the industry and their competitive edge and take into consideration the industry clusters, priority industries, relevant policies and funding support of the various GBA cities before deciding which location is the right one to help them establish a foothold. This can help Hong Kong companies expand their business in the GBA and other mainland cities as well. For instance, Shenzhen is preferable for the development of electronic information and the internet industry, Dongguan is good for artificial intelligence (AI) and smartphone manufacturing, Guangzhou is ideal for biomedicine and AI industries, while Zhongshan is known for its strengths in traditional Chinese medicine and high-end equipment manufacturing."
Mainland GBA cities have a complete range of industry chains and supply chain resources. As Hong Kong is one of the cities in the GBA, Hong Kong companies are in a position to integrate the upstream and downstream resources of industry chains in the mainland GBA cities, ranging from early-stage design and R&D, and brand building, to late-stage factory production. Using the various high-end factories and efficient logistics facilities in the GBA, products can be manufactured and delivered to mainland cities for distribution and sale within a short time, while online and offline channels can be jointly used to promote products and enhance customer experience. Lam added that Hong Kong is an important bridge helping mainland enterprises to "go out" and foreign investors to "come in". In the development of the country, Hong Kong companies can take advantage of the role and positioning of the SAR to provide the GBA and other mainland cities with new industry services, including:
| | |
| --- | --- |
| | |
| | Product design, patent development, international intellectual property |
| | Hong Kong-style global supply chain management |
| | |
| | International capital market, multinational venture capital platform |
Hong Kong has been an international trade centre for many years, as well as an important window for the mainland to connect with the international market. In addition to supplying products manufactured overseas to the mainland market, Hong Kong companies, which are well-versed in international trade, also help to export mainland products to overseas markets. In doing so, Hong Kong can not only play a key role in the 14th Fiver-Year Plan but can also capture business opportunities in both the mainland domestic market and overseas market.
---
[1] The two speakers addressing the Business Advisory Workshop - The Greater Bay Area Domestic Sales Opportunities: Industry Expert Opinion (Webinar) organised by the HKTDC on 27 April 2022 are Gordon Lam, Chairman of the Hong Kong Technology Association and Vice Chairman of the Council for the Promotion of Guangdong-Hong Kong-Macao Cooperation, and Wing Chu, Head of Business Advisory Section, Research Department, HKTDC.
[2] For more details, see Report on the Work of the Guangdong Government (2022).
Hong Kong
Mainland China
Hong Kong