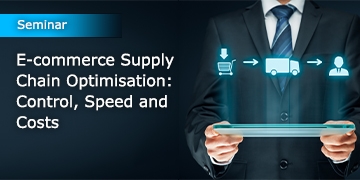 Seminar on E-commerce Supply Chain Optimisation: Control, Speed and Costs
Date
21 June 2022 (Tuesday) 3:00pm – 4:00pm
Country / Region
Hong Kong
Format
Seminar & Workshop
Language
Cantonese (No simultaneous interpretation)
Event Details
The global pandemic has been driving behavioral change of consumers across the global, generating tremendous e-commerce opportunities. However, evolving pandemic situation has created unprecedented challenges, leading to ongoing supply chain disruptions. Therefore, it is important to understand how to manage supply chain in order to ride on the trends.

How can small-and-medium sized business optimize their supply chain and reduce unnecessary time and costs? You are invited to attend the seminar which is organised by HKTDC and UPS on e-commerce trends, challenges and solutions. Industry experts will share their experiences on how to maintain an agile supply chain despite the pandemic impact.
Speaker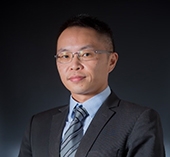 Topic: Riding on the E-commerce Trends through Effective Logistic Supply Chain Management
Mr Jason Chow, Area Sales Manager, Sales and Solutions, UPS Hong Kong and Macau
Having over 20 years' experience in the logistic industry, Jason Chow is currently the Area Sales Manager of UPS Hong Kong and Macau, overseeing the generation of new import and export businesses. He engages with sales team members to develop robust account strategies and to ensure effective application of sales and solutions that fits the needs of various customer segments, business models and supply chain requirements and supports growth of overseas businesses.

Jason joined UPS in 2001 and has since helmed various roles in sales and solutions department. Prior to his role in UPS, Jason was Sales Supervisor in telecommunications industry. He was responsible for call center sales activities and performance management to provide resolutions to address customers' concerns and deliver exceptional customer experience.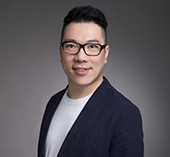 Topic: Experience Sharing by UPS Customer
Mr Ken Wong, General Manger, Continental Global, Cross-Border E-commerce Service Group Limited ("CBES Group")
Ken Wong possesses 15 years of expertise in e-commerce and is a veteran in operations of various business models, ranging from B2C, M2C, C2C to B2B2C. Ken currently holds the position of General Manager in Continental Global Service Limited, the first enterprise in Hong Kong which owns overseas self-operated warehouse. At the same time, he is the Director of E-Commerce Association of Hong Kong (ECAHK), aiming at promoting e-commerce development in Hong Kong and uniting the e-commerce industry.

Headquartered in Hong Kong, Continental Global Service Limited operates a strong warehousing network across the globe, including the United States, the United Kingdom, France, Germany, Australia, Singapore, Mainland China and Taiwan. The company strives to provide diversified services to e-commerce retailers.

Currently, the company is serving over thousands of active customers, processing over 50,000 cross-border e-commerce shipments every week.
Industry
Auto Parts & Accessories,Baby Products,Books & Printed Items,Computer & Peripherals,Electronics & Electrical Appliances,Environmental Protection,Eyewear & Accessories,Film / Audio-Visual Production,Food & Beverages,Footwear,Furniture & Furnishings,Ga...
Organiser
Hong Kong Trade Development Council, UPS