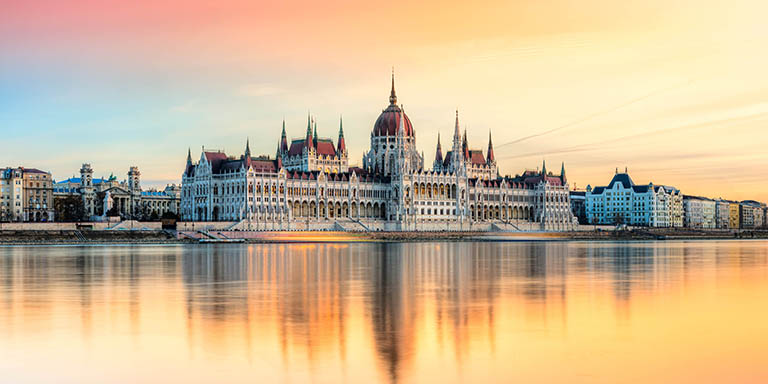 https://hkmb.hktdc.com/en/1X0AKLDW
Digital meeting house for global village
As travel restrictions are stranding firms trying to move forward following COVID, a series of webinars will help by offering insights on new business opportunities around the world.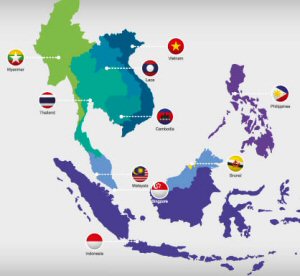 The COVID-19 outbreak has put many of the world's economies into the deep freeze, with most European and North American countries keeping their populations under blanket lockdowns. Asian economies have used more targeted solutions, which still curbed business activity.

As economies gradually shift to a post-COVID new normal, entrepreneurs, traders and investors are rushing to adapt to this environment – with their first concern being just what the environment looks like, how it has changed and what they need to do to survive and thrive in it.
Dealing room
Global business hub Hong Kong has long served as the dealing room of the world, with entrepreneurs, traders and investors streaming through, often attending Hong Kong Trade Development Council (HKTDC) events in the process. COVID-19 travel restrictions are blocking this way of launching into the new world.

The solution lies in the most widely used new-normal solutions – digitisation and remote conferencing. The HKTDC is rolling out a series of webinars from its offices around the world – including the Hong Kong headquarters – which anyone can register for and join. Attendees will receive invaluable insights on business opportunities everywhere from Bangkok to Budapest.
Blue Danube
On 16 June a webinar in Budapest, Hungary's capital, (main picture) will hear from business leaders involved in trade and investment relations between Hungary, Hong Kong and Mainland China.
Southeast Asia
Two of the webinars focus on Southeast Asia, one, on 16 June, is a market exploration workshop for Association of Southeast Asian Nations and the other is an outreach seminar for Thailand, based in Bangkok.

The 17 June webinar in Bangkok, "Use of New Technology to Sustain Your Business during COVID-19 and Beyond", hears from Thailand's Digital Economy Promotion Agency on policies supporting Thai small and medium-sized enterprises (SMEs) during the crisis, and how these SMEs can adapt to the New Normal. The webinar will also hear from Hong Kong start-up Dayta AI on how a small company survived amid the COVID-19 pandemic, and what key factors lead to the successful implementation of new-technology solutions.
Down Under
On the same day, the HKTDC office in Sydney, which serves Australia and New Zealand, will host a webinar. A panel of experts will discuss how Hong Kong companies employed innovative measures and health technology solutions to keep people and the economy moving and ready for recovery. Experts addressing the webinar will include Terry Wong, CEO (Australian Business) of Mass Transit Railway Corporation Ltd (MTR), Rakesh Raicar, General Manager (South West Pacific) of Cathay Pacific Airways, and Bonnie Shek, Director of HKTDC (Australia and New Zealand).
Manufacturing opportunities
On 19 June webinar on Northern Vietnam will hear how the region has moved firmly on to the radar of global manufacturers who are seeking an alternative production base from Mainland China. Speakers will discuss the region's potential, both as a production base and consumer market for Hong Kong companies, including its location and connectivity advantages, consumer market and e-commerce development. Speakers will also introduce the Free Trade Agreement (FTA) Programme under Hong Kong's Dedicated Fund on Branding, Upgrading and Domestic Sales (BUD Fund) and practical experience on production in Vietnam.
African recovery
From Cape Town, South Africa, a webinar on 24 June will hear from Terry Gale, Chairman of Exporters Club Western Cape – the four-decade old Exporters Club is a support group for exporters in the province, where most economic activity is driven by financial, insurance and business services. The Western Cape, with Cape Town as its capital, also contributes significantly to agriculture output and has a strong tourism industry. South African exporters believe tit-for-tat trade duties raised between the United States and Mainland China could let their country export more fruit to the mainland.

Businesses in South Africa are busy finding their feet as the country emerges from a strict COVID-19 lockdown. The post-COVID "new normal" brings the opportunity to develop smart systems, smart grids, rail networks and networks of infrastructure systems, maximising the online economy and addressing the digital divide with rapid deployment of broadband to stimulate innovation and growth.
Eastern Europe
On 26 June, the HKTDC office in Belarus will host a webinar for three Eastern European countries – Belarus, Ukraine and Georgia.

Belarus, which like Sweden followed a light-touch regime on COVID-19, actively cooperates with the mainland in logistics operations related to the Belt and Road Initiative. Manufacturing and telecommunications facilities should allow for a fast recovery, while the country has high potential as an exporter of food and beverages as well as industrial goods. The Minsk High-Tech Park, established in the capital of Belarus, aims to boost the information technology sector and should appeal to foreign investors interested in digital and crypto currencies, since Belarus has enacted benign legislation on cryptocurrencies.

A leading agricultural exporter, Georgia managed to carry out its spring planting despite COVID-19, leaving the country confident that its wine and olive oil exports will stay strong. The country is eager to explore new markets.

Closer to home, the webinar "Tap into GBA B2C Market Right" offers participants a chance to learn how to stay ahead of business-to-consumer market trends in the Guangdong-Hong Kong-Macao Greater Bay Area and identify e-commerce strategies to unleash market potential. It will also introduce the Customs and Excise Department's Hong Kong Authorized Economic Operator programme to help you step up your business.

The webinars for the rest of June are as follows – to join any of them, register on the site.
16 June – ASEAN
[https://hkmb.hktdc.com/en/1X04Z2P5/event/New-Market-Exploration-Workshop-on-%E2%80%9CGuide-to-Do-Business-in-ASEAN%E2%80%9D-ENGLISH-Webinar]

16 June – Budapest, Hungary
[https://hkmb.hktdc.com/en/1X04Z848/event/Outreach-Seminar-in-Budapest-Hungary-Webinar]

17 June – Sydney, Australia
[https://hkmb.hktdc.com/en/1X04Z7OR/event/Outreach-seminar-in-Sydney-Australia-Webinar]

17 June – Dubai, United Arab Emirates
[https://hkmb.hktdc.com/en/1X04Z5I3/event/Outreach-seminar-in-Dubai-UAE-Webinar]

17 June Bangkok, Thailand
[https://hkmb.hktdc.com/en/1X04YW93/event/Outreach-Seminar-in-Bangkok-Thailand-Webinar-17-Jun-2020]

18 June AFF
[http://info.hktdc.com/dm/CP2131227/index_en.html]

19 June Vietnam
[https://hkmb.hktdc.com/en/1X04Z4QY/event/Webinar-on-Exploring-Manufacturing-Partnerships-and-Business-Opportunities-in-Vietnam]

23 June Ireland
[https://hkmb.hktdc.com/en/1X04Z3VW/event/Ireland-Webinar-Opportunities-and-Business-Updates-in-Hong-Kong]

23 June Prague, Czech Republic
[https://hkmb.hktdc.com/en/1X04Z884/event/Outreach-Seminar-in-Prague-Czech-Republic-Webinar]

24 June Cape Town, South Africa
[https://hkmb.hktdc.com/en/1X04Z5ST/event/Outreach-seminar-in-Cape-Town-South-Africa-Webinar]

26 June Minsk – Ukraine, Belarus and Georgia
[https://hkmb.hktdc.com/en/1X04Z5G5/event/Outreach-Seminar-in-Ukraine-Belarus-and-Georgia-Webinar]

26 June Greater Bay Area
[https://hkmb.hktdc.com/en/1X04Z7XI/event/Webinar-on-%E2%80%9CTap-into-GBA-B2C-Market-Right%E2%80%9D]
Related link
HKTDC Events