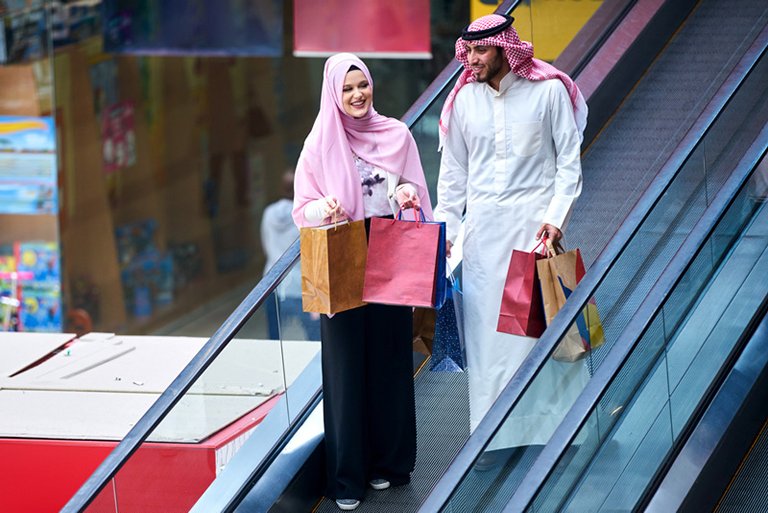 https://hkmb.hktdc.com/en/1X0AHWGW
Saudi Arabia: Consumer Market Characteristics and Current Developments
Despite short-term impacts from economic restructuring and the introduction of VAT last year, consumer appetite in Saudi Arabia is improving, translating into a positive outlook on a strong rebound in consumption. Fuelled by its dominantly young and tech-savvy population, retailers are embracing a shift in consumption behaviour, a transition from traditional in-store concepts to shopping via online channels. With Saudi Arabia's e-commerce sales accounting for less than 3% of total retail sales, its e-tailing market is presented with enormous upside potential, with the support of both regional and international players.
Optimistic Outlook for Consumption Rebound
2018 was a challenging year for the Saudi consumer market, following various economic restructurings and the introduction of VAT at the beginning of the year. However, the market is expected to be on track for consumption rebound in the coming year, with social liberalisation likely to reduce unemployment and boost job creation, partly due to the increasing number of women entering the workforce. The inflationary impact of VAT has also largely been contained, posing limited impact on consumption demand. In fact, consumer confidence continues to grow across the country. The Primary Consumer Sentiment Index (PCSI)[1] of Saudi Arabia reached 64.4 in April this year, 8.2 points higher than the same time last year. Results from the PCSI also showed that an overwhelming majority of consumers in Saudi Arabia (85%) believed the country is heading in the right direction, the highest percentage in four years. In the coming years, consumer confidence is expected to stay strong, supporting an acceleration in private consumption.
Young and Tech-savvy Demographic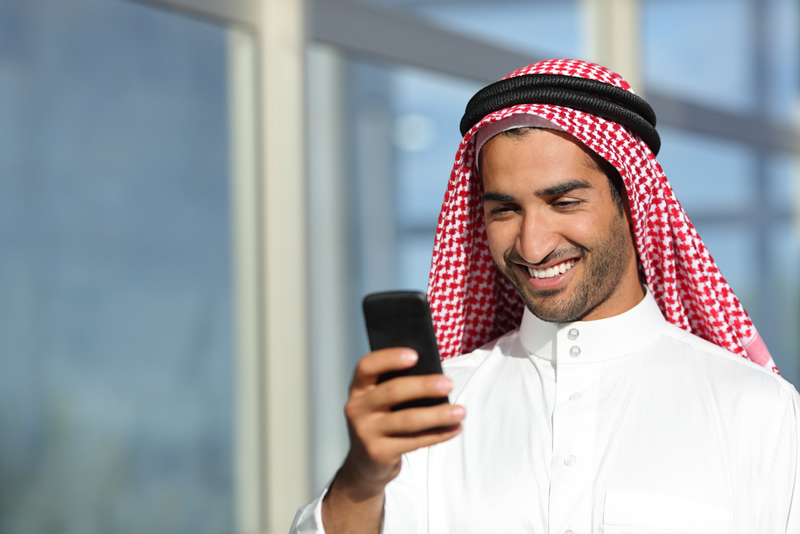 Saudi Arabia is home to a young population, with about half below the age of 30 in 2018. Fuelled by this overwhelmingly young demographic, Saudi consumers are digitally connected with high internet and mobile penetration, with nearly 90% of households enjoy internet access. Besides, more than four out of five people in Saudi Arabia own a smartphone, which almost double the international average, according to the Communications and Information Technology Commission (CITC). As Saudi consumers go online for at least six hours a day, businesses are actively looking to expand online and connect across all channels in order to unlock the next phase of growth in the retail market.
Shifting Towards E-commerce
The young and technologically savvy population, as well as increasing broadband and smartphone penetration, have driven the shift towards online buying in Saudi Arabia. According to Euromonitor, Saudi Arabia's retail market is expected to grow by about 20% by 2022, while the value of e-commerce is expected to more than double from US$2,385 million in 2018 to US$5,104 million in 2022.
Spurred by the convenience and wider product variety of shopping online, Saudi consumers have grown increasingly comfortable with e-commerce. On average, three out of five Saudi consumers shop online at least once every three months, and spend an average of SAR4,000 (US$1,100) annually.[2] Younger shoppers tend to purchase online more often, with over a quarter of online buyers were below the age of 30 and shop online at least once every two weeks, according to a CITC survey. Consumer electronics and gadgets are the most frequently purchased items online, followed by apparel and footwear, with both categories accounting for almost two-fifths of the country's online sales in 2018.[3]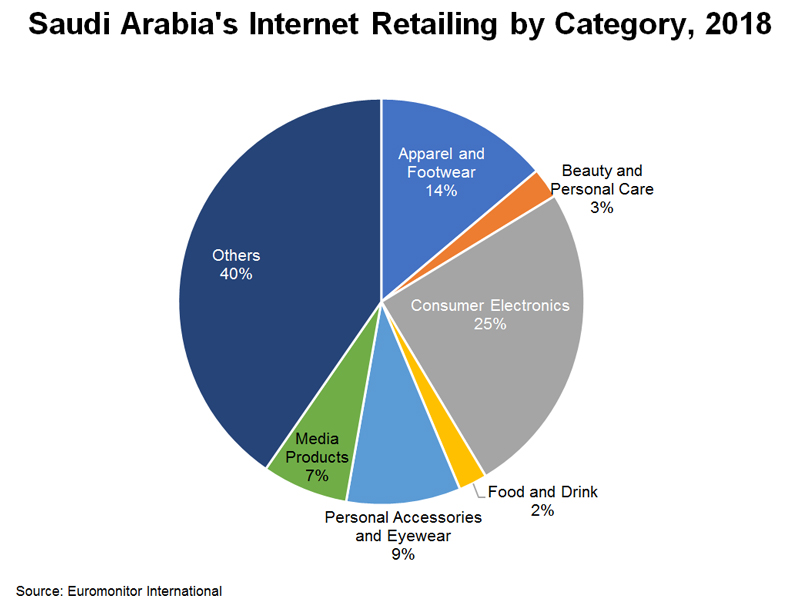 Interestingly, cash remains the most popular payment option among Saudi consumers, with nearly half of the country's online shoppers opting for cash payment upon delivery for their online purchases, compared with 29% for credit cards.[4] This can be attributed to consumers' concerns over personal data security and the return process for unsatisfactory products paid online. To ensure a better customer experience, it is important for e-businesses to choose logistics partners that provide reliable services in cash collection. Saudi Post and Aramex are some of the key logistics players providing cash-on-delivery services in the region.
That being said, the online payment infrastructure in Saudi Arabia has been witnessing changes due to the emergence of various digital payment means. Apart from having credit card payment options such as Visa and Mastercard, Saudi consumers are now able to use their debit cards (also known as Mada cards) for e-commerce transactions.
E-commerce: Mix of Regional and International Players
With online retailing accounting for only 2.7% of total retail sales in Saudi Arabia, the participation of regional and international players will bode well for the development of its e-commerce sector. Souq.com, acquired by Amazon in March 2017, continues to be the market leader in the Saudi market. However, the market remains relatively competitive, with the top two e-commerce players capturing 37% of the country's online retail sales. Noon.com, a homegrown regional online marketplace, launched its operation in the UAE and Saudi Arabia in late 2017 as a direct rival of Souq.com. Despite being a new entrant, Noon.com has been able to capture significant market share amid strong competition from existing players, through price matching and partnership with overseas players such as eBay for access to US products.
The Saudi online retailing market has also received considerable attention from international players. JollyChic, a Chinese e-commerce company focused on the Middle East markets, offers affordable Chinese-made consumer products in Saudi Arabia such as apparel, footwear, fashion accessories, electronics and home appliances. The good quality products and reasonable pricing of JollyChic have helped boost its popularity among Saudi online shoppers, with more than 35 million registered users on its platform. Recently, JollyChic has also signed an agreement with the Saudi Arabia General Investment Authority (SAGIA) to support the development of the country's e-commerce sector through technology sharing and investment commitment.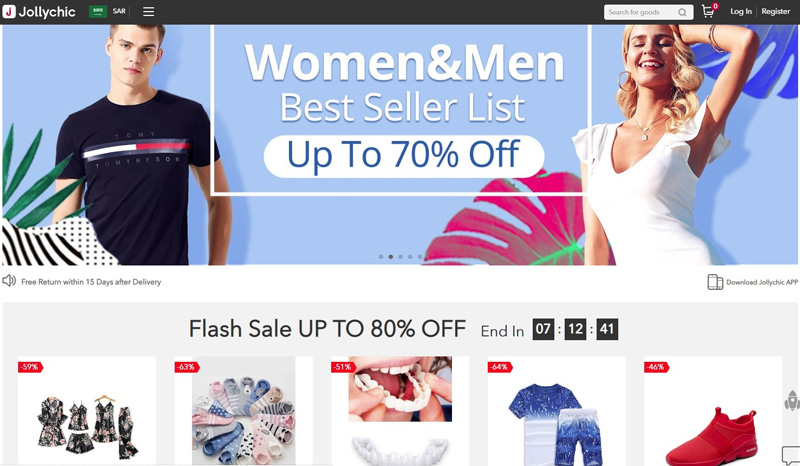 From Brick-and-Mortar to Omnichannel
Despite the growing presence of online marketplaces, brick-and-mortar stores still account for the majority of the country's retail spend, with 97% of retail sales in 2018 being store-based. Air-conditioned malls and bazaars are popular shopping venues, especially during the hot summer months. While modern malls with international and luxury brands can be found in big cities such as Riyadh and Jeddah, independent stores are more common in the rural areas, which mostly offer affordable brands or unbranded products.
In order to meet shoppers' evolving demands, brick-and-mortar players have started to develop their online capabilities. Landmark Group, the leading retailer in the Middle East, has launched a click-and-collect facility in Saudi Arabia for its retailing brands such as Centrepoint, Home Center and Splash. The company leverages its physical distribution networks and allows customers to shop and pay for their orders online and collect them in-store the next day. IKEA in Riyadh has launched collection lockers across various shopping centres for order collections. Besides, brick-and-mortar retailers are also reaching out to pure online players for collaboration on e-commerce, as they now realise the importance of establishing online presences. To stay upbeat, it is important for traditional retailers to develop hybrid business models and establish omni-channel strategies in response to changing market dynamics and consumer trends.
Marketing Channel: Social Media Platform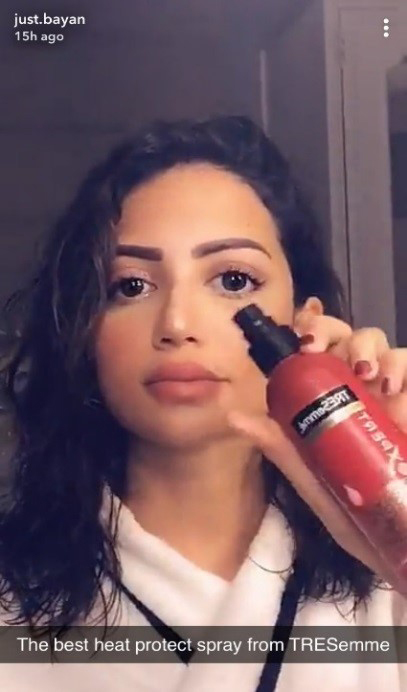 The youthfulness of Saudi Arabia has also driven the rapid expansion of social media usage in the country. In fact, it has the world's highest annual growth rate of social media users, which climbed 32% in 2017 compared with a worldwide average of 13%.[5] YouTube remains a media powerhouse in Saudi Arabia, as it provides uncensored and free online entertainment content with a wide variety of videos such as international news, TV shows and music. According to Bain & Company, 20% of Saudi consumers rely on reviews from online videos when researching for products and services, while one in two shoppers visit a retailer's physical store or e-commerce website after watching a YouTube video. The rise of video consumption and content creation via YouTube has made online video a useful marketing tool for targeting Saudi consumers, especially millennials.
Snapchat, a multimedia messaging app, is growing exponentially as another popular social media platform in Saudi Arabia. There are nine million Snapchat active daily users in the country, out of the 12 million users from across the Gulf Cooperation Council (GCC) countries. The "temporary" nature of the app, with its 24-hour featured stories, live videos and self-destruct photos with emojis/stickers, is a hit among Saudi millennials as it encourages more authentic interactions. Companies are recommended to explore the marketing opportunities in leveraging Snapchat, especially if their products or services are geared towards younger consumers. Some useful tactics include product launches and demonstrations via live videos, working with local influencers on product promotion and behind-the-scenes content.
Although many Saudis are proficient in English, Arabic remains the dominant language to be used online. In order to reach the widest possible audience in the diverse kingdom, marketing materials in both Arabic and English would be most beneficial.
Ramadan the Shopping Season
With few entertainment activities in Saudi Arabia, shopping is considered to be a leisure or family activity. Unlike other western countries where Christmas and Thanksgiving are the peak selling seasons for retailers, Ramadan[6] is the retailing highlight of the year in the kingdom. During this holy month for the Muslim community, consumers tend to look for new apparel and footwear, as well as gifts for family and friends. According to Payfort, most shopping categories expect a seasonal surge in consumer spending during this month, with clothing and consumer electronics getting the biggest boost of more than 20%. Brick-and-mortar retailers and e-commerce players often take this once-a-year chance to offer discounts and exclusive deals to boost sales.
In order to capitalise on Ramadan's revenue-generating opportunities, companies engaging in cross-border sales to Saudi Arabia should plan ahead for fulfilment and logistics activities. Arranging shipments earlier (at least two weeks before the commencement of Ramadan) and in larger quantities are recommended to avoid delays and inventory shortage during the month. Reduced business hours during Ramadan should also be noted, as this could slow processing in freight forwarding and customs clearance.
---
[1] The Primary Consumer Sentiment Index is a global index conducted monthly by Ipsos in collaboration with Thomson Reuters. The survey has been running monthly in Saudi Arabia since 2010.
[2] Communications and Information Technology Commission (2017), E-commerce in Saudi Arabia
[3] Euromonitor International
[4] Oxford Business Group
[5] Damian Radcliffe and Payton Bruni, University of Oregon (2019), State of Social Media Middle East 2018
[6] Ramadan is the Islamic holiday that takes place during the ninth month of the Islamic lunar calendar.
Saudi Arabia
Middle East