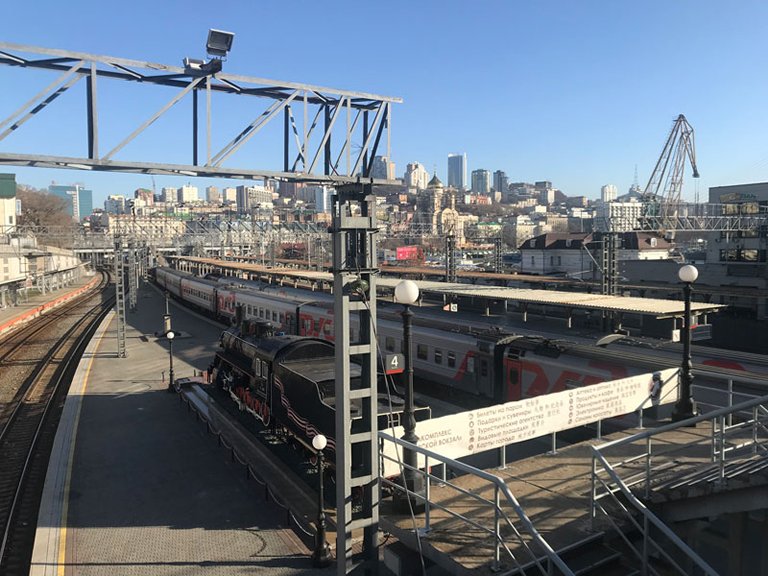 https://hkmb.hktdc.com/en/1X0AGR8J
Russian Far East Opportunities: Multimodal Logistics Network
Vladivostok is home to Russia's largest ports on the Pacific Coast and the eastern terminal of one of the world's longest train rides, the Trans-Siberian Railway. To strengthen the city's role as the eastern gateway to Russia, the Vladivostok International Airport (VVO), has been continuously upgraded with new facilities and an expanding reach to Asia.
Railways and pipelines, used extensively for transporting energy minerals and metals over long distances, have long been the backbone of Russia's logistics system. In order to make it more efficient, the Russian rail monopoly RZD has over recent years put in place various transit time savings, such as the introduction of door-to-door and just-in-time schemes and the greater use of a single window for customs, alongside improvements which enable the provision of higher-speed rail services for container cargo.
As a result, cargo container trains can now complete the journey between the Russian Far East and European Part of Russia via the Trans-Siberian Railway in about six to seven days, instead of the 10 to 11 days it took prior to 2017. The average train speed on the trip now averages 75km per hour, up from the previous 30-40km per hour. This has helped strengthen Russia's role as an integrator in the Eurasian transport market, and saw transit container traffic grow by 25% in 2018 (and by 150% since 2004).
The tariffs involved in shipping a forty-foot container (FEU) by sea plus rail to continental Europe from major Chinese or South-east Asian ports via the Trans-Siberian Railway can usually start from US$4,000. For traders who can ship their cargo to Northern European ports for just US$2,200 per FEU, albeit at a much slower pace of 40 days, this means the Russian route is only cost-effective for high-value and time-sensitive products.
However, the Russian government and the Russian Railways (RZD) hope that further railway improvements, including a RUB150-billion (US$2.3-billion) digitalisation plan and a modernisation project designed to shorten the minimum Moscow-Vladivostok transit time still further, will help encourage shippers to consider the shorter yet higher-priced Russian alternative.
The Trans-Siberian Railway is linked to three major deep-water ports in the Russian Far East – the Port of Vladivostok on the north-west of the ice-free Golden Horn Bay, and the Ports of Nakhodka and Vostochny on either side of the Nakhodka harbour. The Port of Vladivostok, which has an annual capacity of 620,000 TEUs, is the most important and the closest to Vladivostok railway station, providing year-round traffic to and from Asia-Pacific trade partners such as China, Japan, South Korea, Taiwan, Thailand and Vietnam. The Port of Nakhodka is an alternative option for general cargo and container vessels, while the Port of Vostochny is one of Russia's leading coal handling ports.
These three Far Eastern ports are mostly used by traders moving products, both bulk and general, between Russia and North-east Asia countries such as China (Dalian, Qingdao, Shanghai and Tianjin), Japan, Mongolia, North Korea and South Korea. That said, FESCO, a leading public transport and logistics company in Russia with operations in ports, rail, integrated logistics and the shipping business, provides Hong Kong traders with an alternative way to penetrate the Russian market via the Russian Far East. Its multimodal transportation service, including a block-train service between Vladivostok and Moscow, reaches more than 50 inland locations in Russia.
Another viable transit path is the Northern Sea Route (NSR) – a shipping route between the Atlantic Ocean and the Pacific Ocean along the Russian coast of Siberia, via mostly Russian Arctic waters. This is a shorter journey than the conventional Suez Canal route. While the NSR is still a long way from challenging the Suez Canal as a major international trade lane, the Russian and Chinese governments believe that the melting of the Arctic ice sheet will open up new, lucrative Asia-Europe transport routes. They have already earmarked tens of billions of dollars for the development of ships and shipbuilding, navigational aids and ports along the NSR.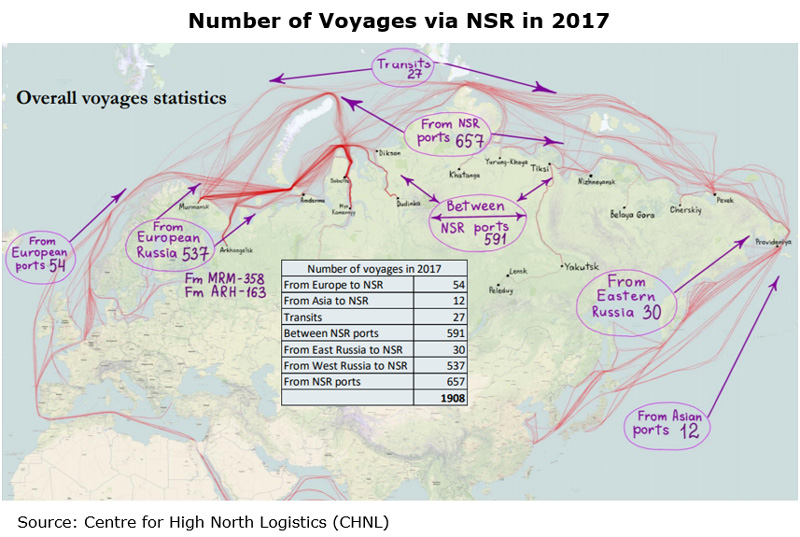 The multimodal Russian Far East transit network also includes the fast-growing Vladivostok International Airport (VVO), which is gaining popularity among international travellers as well as traders of high-value, time-sensitive and perishable goods. Moscow's airports are still by far the main gates for Russian-bound air cargo from Asia. Even for goods destined for the Russian Far East market, the more frequent and convenient flight connections to Moscow used until recently to ensure that using Vladivostok was out of the question.
However, the situation has somewhat changed since the airport was rebuilt for the APEC Russia 2012 Summit. Since then, VVO has significantly improved its infrastructure, handling capacity and flight frequency. This has allowed it to expand its network to 50 routes and 26 international destinations, including Hong Kong. Last year it added a number of new airlines from South Korea (T'way Air, Eastar Jet, Air Busan and Air Philip) and China (China Express), and new destinations including Daegu and Muan in South Korea, Qiqihar in China's Heilongjiang Province, Sapporo in Japan and Phu Quoc in Vietnam, offering a wider choice to both passenger and shippers.
Thanks also to the launch of simplified electronic visas in August 2017 for passport holders from 18 countries including Japan, mainland China and North Korea, for up to 8 days' stay in Russia via designated border crossing points in the Free Port of Vladivostok, VVO's international passenger flows surged by 47% year-on-year in 2018, to 1.15 million. This handsome growth in passenger traffic has also enabled airlines to make more profits from the increased amount of belly capacity available for air cargo.
Advanced Special Economic Zones
There are four dedicated Advanced Special Economic Zones (ASEZs) in the region – Kamchatka, Khabarovsk, Nadezhdinskaya and Priamurskaya – designed to bolster manufacturing, promote the development of the region's logistics industry and encourage overseas players to set up a presence there. The aim is to attract export-oriented or import-substituting manufacturing industries into the region, and at the same time to develop into multimodal transport and logistics hubs.
These dedicated logistics zones are popular with local and overseas logistics players because of both their excellent multimodality and the government investment in roads and highways. The ASEZ Nadezhdinskaya, for example, is reported to have already attracted nearly 40 resident companies with a total investment of more than US$370 million. The public sector is planning to invest a further US$16 billion over the next decade to upgrade the zone's business and social infrastructure, with the aim of attracting up to 300 companies and an additional US$200 billion in private investment.
Third-Party Logistics Opportunities
One business looking to cash in on the region's logistics revolution is DNS Group (DNS), the second-largest consumer electronics retailer in Russia and a Free Port of Vladivostok (FPV) resident. It is one of the first to develop third-party logistics and warehousing capacities in the Russian Far East. In its Yankovsky complex in Primorye, DNS has developed a number of modern warehouses with production areas both for its own use and also for leasing, especially to businesses that are new to Russia. The complex has easy access to the loading stations for trucks heading to and from to the airport, seaport and railway station. Currently, most of the companies using it produce or warehouse for local markets.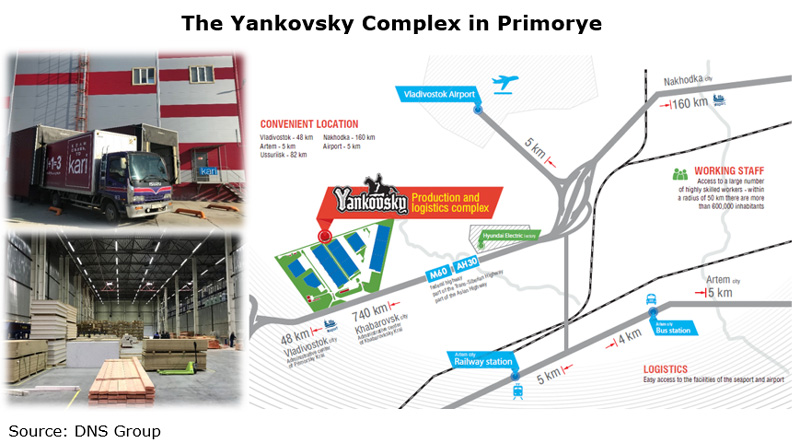 Another example is the industrial plant in the centre of Vladivostok where the Russian-Japanese joint venture MAZDA SOLLERS Manufacturing RUS makes cars and car engines. The facility, which is located right next to the Golden Horn Bay and connected to the Trans-Siberian Railway via extended tracks, is offering manufacturing space to companies whose products require seamless intermodal support for quality assurance and supply chain optimisation.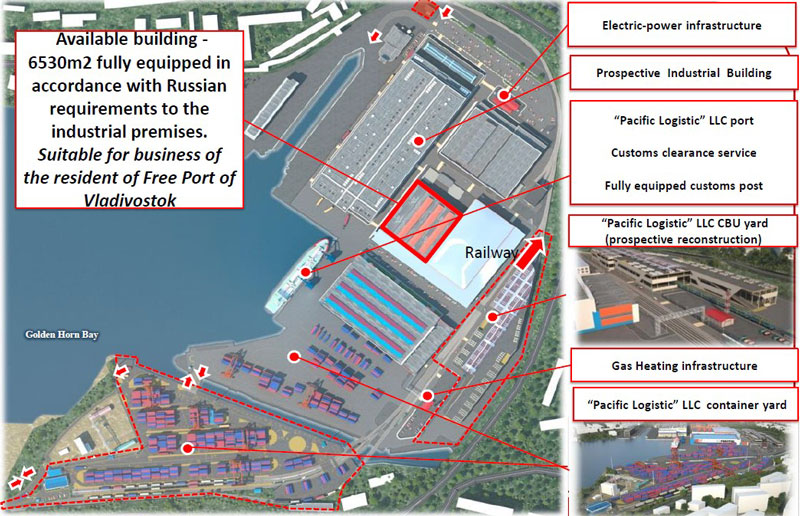 Logistics & Supply Chain
Finance & Investment