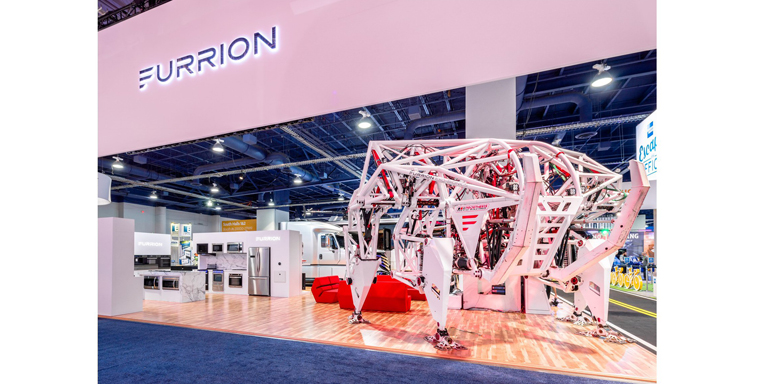 https://hkmb.hktdc.com/en/1X0ACV78
Hong Kong Techtopia
Starting as a green energy business, Hong Kong-headquartered Furrion has flourished into a diverse consumer technology enterprise.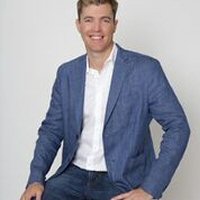 From start-up in 2004 by Australian brothers Aaron and Matt Fidler (CEO and Chief Marketing Officer respectively), with Irish partner Stevie Bell as Design and Engineering Director, Furrion has grown to become a global leader of innovative products and solutions for the specialty vehicle market. From super-yachts and luxury RVs (recreational vehicles), the Hong Kong-based company now produces own-brand products for the home-appliance market, as well as diversifying into the futuristic sport of robot racing, otherwise known as mech racing.

The company's growth story is impressive: exporting worldwide, Furrion has enjoyed 150 per cent year-on-year growth for the past five years.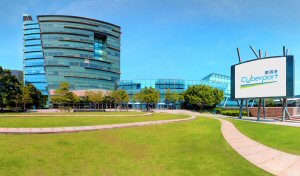 Milestones include the 2015 signing of a US$750 million six-year distribution agreement for the marine and specialty vehicle OEM industry with Lippert Components. Other distribution and supply contracts include Forest River electronics (Warren Buffett's Berkshire Hathaway), Amazon, Camping World, Jayco Australia and several other OEM manufacturers across the United Kingdom and Europe.

In March, the company will move from its current premises in Cyberport to a much larger, 20,000-square-foot facility, while expanding its Hong Kong-based team from the current 80 to 250 over the next 12 to 15 months. "We're hiring aggressively – we can't hire people fast enough," said Matt Fidler.
Partners Wanted


In May 2018, Furrion plans to open a showroom displaying the company's range of green energy and appliance innovations to seek B2C and B2B partners. "Our intention is to work with retailers, property developers, hotel operators and other partners that are interested in integrating our tech into their smart living spaces," said Matt Fidler.

Showcasing smart living electronics, including smart TVs, artificial intelligence-assisted tablet control, facial recognition door locks, security cameras and professional audio equipment, the showroom will be located at Hong Kong Cyberport, a facility that helps Furrion to position itself as an innovator in smart city living.

"Cyberport as a resource alone has a strong ecosystem of digital technology with over 1,000 companies within its community, from entrepreneurs being nurtured under their incubation programmes, to start-ups and global tech giants, gathering to share their knowledge and ideas for technology and design," said Mr Fidler. "We're positioned in the right place and the support we get from Cyberport and the Hong Kong community is a big advantage for us."
Identifying a Niche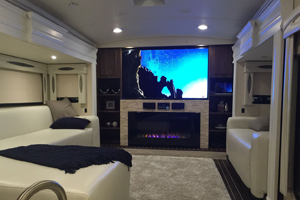 The partners were working as marine engineers in the United States when they saw an opportunity to develop innovative solutions for the luxury yacht market.

Recognising Hong Kong's strategic location as a gateway both to the manufacturing heartland of the Chinese mainland, and to regional and global export markets, the partners established their company in the city.

"We lived for a few years in the Chinese mainland to learn about manufacturing, developing energy products for yachts and specialty vehicles," Mr Fidler said. "Then we progressed and evolved into a consumer electronics company, which is where we are today. Now we are the largest supplier of kitchen appliances and audio/visual technology to specialty vehicle markets in the US – which is the biggest market by more than three times the rest of the world – and are gaining ground in residential markets."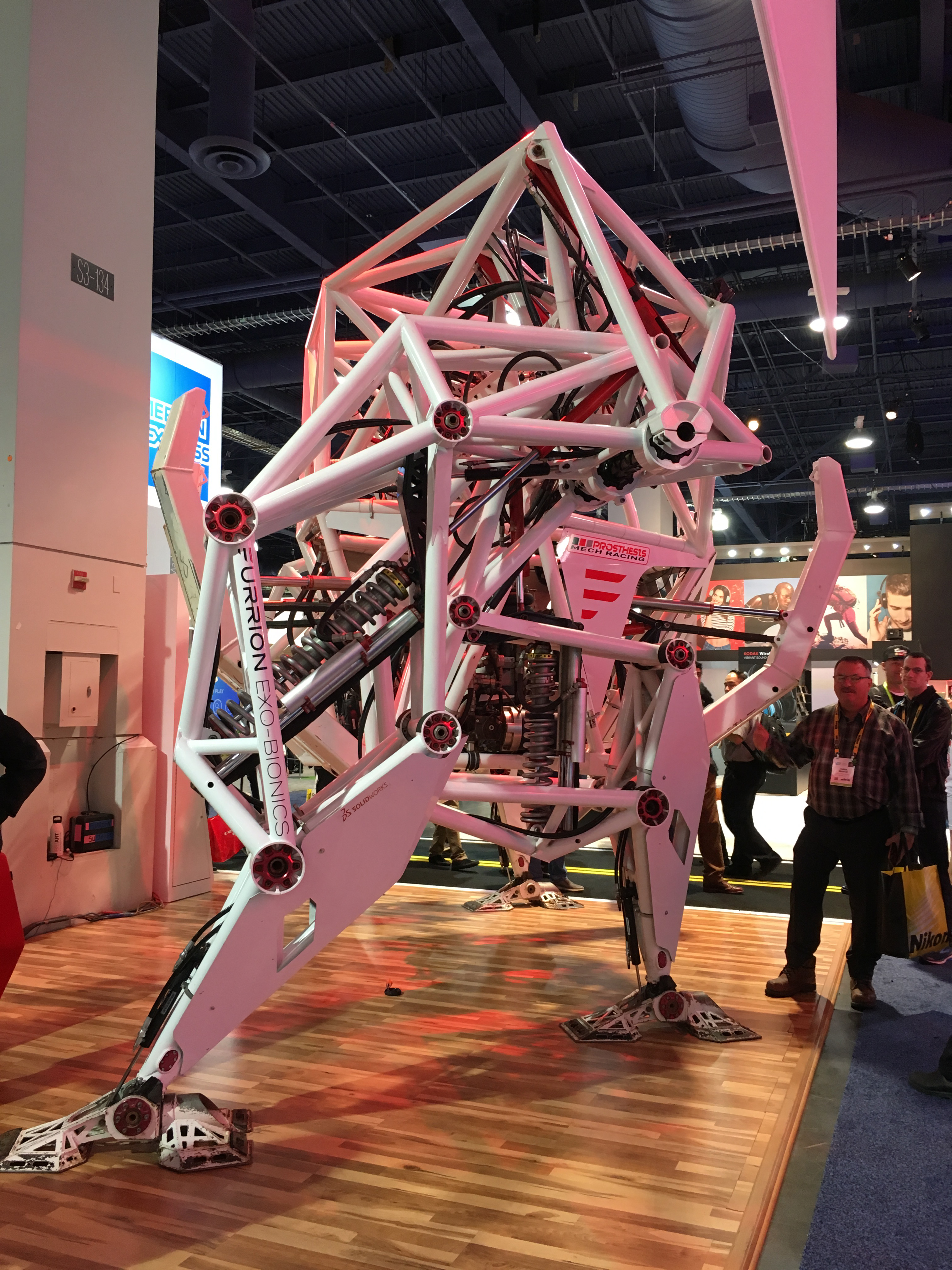 In January, Furrion went to the Las Vegas International Consumer Electronics Show (CES) 2018 to showcase its honed-in-Hong Kong design and engineering capabilities. It did so via the uber-luxurious concept RV Limitless, "a 4G connected home on the road," as Mr Fidler explained, and Hercules, the rig that tows it.

Also debuting at CES was Furrion's Prosthesis, the first innovation of Furrion Exo-bionics, the company's new exo-bionic division. The human-controlled robot, nearly 15 feet tall, is billed as the world's first prototype in exo-bionic racing mech, a futuristic sport that pits pilot against pilot in massive, agile, high-powered, all electric, off-road running machines.

Furrion hopes this could be the start of an international mech racing league. When paired with Furrion's Net Zero Power Systems, Mr Fidler said, mech racing will be a closed-loop, zero-emissions sport.
Your Kitchen Covered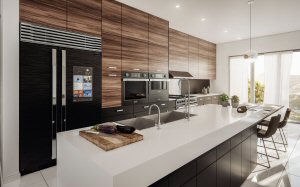 In the home-appliances sector, Furrion makes a full range of ovens, cooktops, range hoods, induction hobs, refrigerators, air-conditioners and water heaters under its own label. Products engineered for the luxury mobility market are compact, vibration-resistant, and able to withstand extreme temperatures. They're run by the Furrion solar-powered renewable energy systems that the company supplies as well.

"We design for complete, self-sustainable off-grid living applications," Mr Fidler said. "Furrion was first founded as an energy company, so we are very much still prevalent in that category."

In addition to luxury mobility and regular domestic models, the company also produces professional kitchen appliances, such as very large gas ranges and dual-fuel ranges, Mr Fidler continued. "Our aim since last year has been to progress the brand and technology into all different categories within the general consumer market."

Manufacturing is done at factories throughout the Chinese mainland, where Furrion also has various R&D facilities, as well as a software division in Shenzhen and an office in Dongguan. Access to its mainland locations is easy and convenient from Hong Kong, Mr Fidler added. Elsewhere, the company has offices in the UK, Australia and a new Innovation Centre and Institute of Technology based in the US state of Indiana.
Growth Markets
Furrion's biggest growth markets at present are the UK, Australia and the US. "The consumer residential market in the US is quickly becoming one of the fastest growth opportunities we have," Mr Fidler said.

He attributes this growth equally to exceptional design and talented staff. "We're very good at our design – creating technology that the consumer likes and demands," Mr Fidler said. "Also the brand is very well-liked throughout the US especially."

In tandem, the company continues investing heavily in sustainable energy. "We are very much into looking after the environment," Mr Fidler said. Furrion's new Indiana facility is completely powered by solar, with smart-sensor lighting for energy efficiency. The centre also has smart bathrooms that aid in conserving water, direct fiber-optic data lines to the global office in Hong Kong, and drone surveillance.

Building on the last five years of growth, management is preparing for another five years of similar growth. "Everything in the product-development pipeline is giving us enough runway to sustain that growth," Mr Fidler added.
Hong Kong Base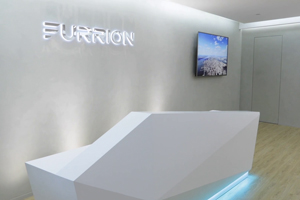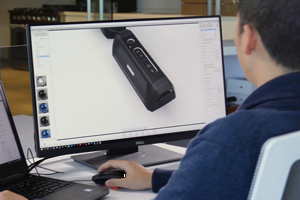 Its chosen location has contributed to Furrion's success. "Hong Kong is naturally the gateway to China, with talented human resources as well as financial resources," Mr Fidler said.

"We have a great team in Hong Kong, where everyone is passionate and creative, and into the vision of the company. Ultimately, that's what's making us successful."

He added that Hong Kong "will always be our global headquarters, and where our ideas and our technology are born."
Related Link
Furrion
Australia
Hong Kong
Australasia