https://hkmb.hktdc.com/en/1X0AA1AN
Insuring Success through Innovation
An award-winning Hong Kong start-up is helping to make insurance choices fast and painless.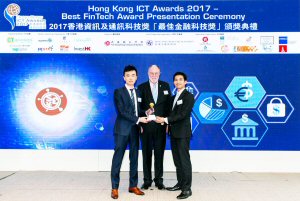 It took a stint living in New York for entrepreneur Michael Chan to realise that Hong Kong needed a user-friendly tool to help make sense of the often mind-boggling range of insurance choices available.
With business partner Fred Ngan, Mr Chan co-founded Seasonalife Ltd, an Insurtech start-up, which has developed a one-stop platform that enables insurance advisors to look up, quote, compare and illustrate various life insurance products via a single interface.
Launched as recently as mid-April 2017, Seasonalife has already earned a Hong Kong ICT 2017 Best FinTech Silver Award in the Banking, Insurance and Capital Solution category. Even better, hundreds of advisors and brokers have already subscribed to the platform, according to Mr Chan, putting the 10-person company in line to be cash-flow positive by the end of this year.
Different Beast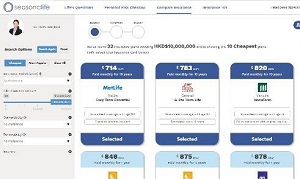 "When I moved back to Hong Kong two years ago, it was extremely difficult – even for someone like myself who worked as an actuary in the industry – to find information about insurance products or even understand them," said Mr Chan. "I've come to realise Hong Kong insurance products are a bit of a different beast."

The partners, both in their early 30s, spotted an opportunity on the distribution side. They targeted consumer-serving brokers and advisors, who must plow through product information from various insurance companies in order to offer the right package to individuals.

"Previously, independent financial advisors needed to work with multiple insurance company systems, and with each system, they had to go through a cumbersome process to generate insurance proposals and product illustrations," said Mr Ngan. "The resulting quotations and proposals are also very difficult to aggregate and compare across the companies."
Matching Consumers with Needs
Seasonalife is an online platform that helps brokers capture consumer profiles through a series of questions that compiles various types of information; from health habits to complex actuarial details. The platform's aggregating software instantly matches consumer needs with insurance products, using a combination of public-data sources and information gathered from insurance brokers, agents and companies – similar to the way travel websites such as Zuji and Trivago can form potential vacation packages based on input requests.

Depending on the consumer's profile, solutions can vary; for instance one's life insurance needs might be best matched by offerings from insurance company A, the same individual's property insurance best matched from company B, one's medical insurance from company C, and so on.

"An insurance broker may deal with 10 different companies, each offering 20 different products. That's 200 options of constantly changing products across different systems," said Mr Chan. Insurance companies constantly update pricings and other details, and Mr Chan said the Seasonalife system keeps pace with these changes on a weekly basis.

A demo reveals smart-looking graphics and easy-to-read suggested packages that brokers and advisors can offer to consumers. Potential insurance solutions, which could take three to four hours to form using Excel spreadsheets, appear in seconds using the software.

Pricing is done on a per-person, per-month basis. Long-term commitments are not necessary, said Mr Chan, who did not want to reveal price figures in these early days, although he added that customer accounts are now numbering in "the hundreds." The service took about nine months to develop by a team of 10 people. Labour was one of the largest costs, with investment totaling more than HK$1 million, said Mr Chan, who noted that the company received some seed funding from the start-up platform Hong Kong X-Tech.
Hong Kong Approach
The Seasonalife system also injects efficiency into what Mr Chan considers a uniquely Hong Kong approach to insurance purchases: coverage is often bought from a company that a family member or friend works for. It may not be the best fit, but it's from a trusted source, and that weighs heavily in such decisions, said Mr Chan. "It was definitely a surprise to learn this," he said. "We've seen people with something like seven different insurance coverage plans, yet there is still a gap in what they really need."

Buoyed by the promising start of Seasonalife, Mr Chan credited the University of Waterloo in Canada with instilling the confidence and know-how the founders required to create their own path. He said the work-learn system inherent in the university's co-op programme structure provided real-life examples that prepared the two mathematics degree graduates.

"I think people in Hong Kong have been waiting for a long time for innovation in this area," said Mr Chan, referring to the brokers now working with the new technology. "That someone has come out and done it, is quite refreshing. It's about becoming customer-centric."

Related Link
Seasonalife Ltd
Finance & Investment
Technology