https://hkmb.hktdc.com/en/1X0A60BP
Yunnan: A Planned Hub of Belt and Road
A Hub Reaching out to Southeast Asia
Under China's Belt and Road Initiative, efforts are being made to promote economic policy coordination, orderly free flow of economic factors, highly efficient allocation of resources, and in-depth integration of markets between countries along the Belt and Road routes. In addition to the 60-plus countries involved, various provinces and cities in China are also taking proactive steps to complement the development of the Belt and Road. In the Vision and Actions on Jointly Building the Silk Road Economic Belt and 21st Century Maritime Silk Road released by the National Development and Reform Commission in March last year, it was pointed out that in advancing the Belt and Road Initiative, China will give full play to the comparative advantages of various regions in the country. It also stated that efforts will be made to "take full advantage of Yunnan's geographic position to advance the construction of international transport links connecting with neighbouring countries", with plans to build the province "into a hub reaching out to South Asia and Southeast Asia".
According to the Vision and Actions, the key cooperation directions for development of the Silk Road Economic Belt include from China to Southeast Asia, South Asia, and the Indian Ocean. Geographically, Yunnan is located at a key position in the land links between China and Southeast Asia. The province shares a common border of more than 4,000 kilometres with the three ASEAN countries of Myanmar, Laos and Vietnam, and is close to India, Bangladesh, Thailand and Cambodia. From Yunnan, the distance to the Indian Ocean through Myanmar is much shorter than via the Strait of Malacca. Hence, Yunnan is positioned as a "hub reaching out to South Asia and Southeast Asia" in the Belt and Road Initiative.
Yunnan's Position in the Silk Road Economic Belt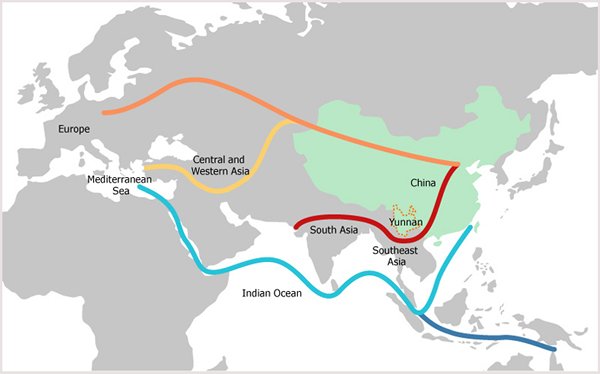 From "Far-flung" to "Frontier"
Situated in the marginal regions of inland China, Yunnan occupies a "far end" position in terms of transport links. However, as China unfolds its Belt and Road strategy, Yunnan will evolve from its "far-flung" position to become a "frontier", acting as a hub serving Southeast Asia and South Asia. Goods can travel by road from China's coastal regions to the Yunnan provincial capital of Kunming and on to border ports including Ruili and Wanding. From there, they can travel south through Myanmar and on to the Indian Ocean. An expressway from Hangzhou in Zhejiang to Ruili in Yunnan has recently opened fully, greatly shortening the travelling time of land transport from China's coastal regions to Myanmar. Hence, taking full advantage of Yunnan's geographic position to construct a land-transport network will bring together the economic growth areas and markets of China, South Asia and Southeast Asia, improving the flow of resources and benefiting economic development.
In an interview conducted by HKTDC Research, representatives of the Yunnan Development and Reform Commission said that in building the Belt and Road, Yunnan will focus its efforts on playing up to its regional advantages. Action will be taken to construct an international passage linking China to the Indian Ocean and South Pacific Ocean by land, and to build an export-oriented industrial base. In these efforts, infrastructure construction and connectivity development will be prioritised.
Building a Transport Hub Linking China and Southeast Asia
To develop as China's land-transport hub for Southeast Asia, Yunnan is set to devote efforts to strengthening ties with both inland regions and foreign countries. According to the Yunnan Department of Transportation, the province has built, or is upgrading, a number of routes serving inland regions, including a national-level expressway running from Kunming to Beijing (National Trunk Highway System No. G5). The Yunnan section of this expressway runs from Kunming to Yongren, with the section linking Panzhihua in Sichuan already completed and open to traffic. The Kunming-Yinchuan Expressway (G85) passes through Yibin in Sichuan after leaving Yunnan. The Yunnan section of the Kunming-Hangzhou Expressway (G56) is currently being fully upgraded to expressway. The Shanghai-Kunming Expressway (G60) runs through Qujing to Guizhou, and the Yunnan section has already been completed. The Kunming-Shantou Expressway (G78) traverses Shilin to connect with Xingyi in Guizhou, with the Yunnan section currently being upgraded to expressway. As for the Kunming-Guangzhou Expressway (G80) which passes through Guangxi, the Yunnan section has already been completed. From Kunming to Lhasa, the Yunnan section stretches 875 km, of which 477 km has been built into an expressway.
In the construction plan for transportation between Kunming and the Indochina Peninsula, a number of land routes are covered, including one running from Kunming to Hekou before joining Hanoi in Vietnam. Of this route, the Kunming-Hekou section covers 401 km, the Hekou-Hanoi section spans 264 km, and the Hanoi-Haiphong section totals 105 km. To date, only 30 km remain to be built into an expressway. It is estimated that, when completed, it will take just seven hours to drive from Kunming to Hanoi.
The Kunming-Bangkok highway starts from Mohan in Xishuangbanna, Yunnan and runs through Laos to Thailand. Of its 1,802 km, the China section takes up 683 km, with part of it being upgraded to expressway. The Laos section covers 229 km and the Thailand section covers 890 km.
Another important route on the drawing board stretches from Kunming through Ruili to Kyaukpyu (a deep-water Indian Ocean port) in Myanmar. The total length of this route is 1,922 km, with the Kunming-Ruili section covering 742 km and the Myanmar section totalling 1,180 km. According to the Yunnan Department of Transportation, the conditions of the roads from Ruili to Mandalay in Myanmar still have much room for improvement. The road conditions from Mandalay to Kyaukpyu are seasonal, that is, they might be blocked during the rainy season. Construction work has to be further advanced.
As for road construction along the Bangladesh-China-India-Myanmar Economic Corridor, it is planned that a route will be built leading to Kolkata in India via Myitkyina in Myanmar, stretching a total length of about 2,597 km. The Yunnan section, running from Kunming to Houqiao, covers 704 km; the Myanmar section totals 504 km (incorporating the Stilwell Road); the India section covers 892 km; and the Bangladesh section amounts to 497 km. However, the Yunnan Department of Transportation pointed out that the Bangladesh-China-India-Myanmar Economic Corridor has yet to reach the detailed planning stage.
Also on the drawing board is a passage similar to the Ruili-Kyaukpyu branch road. This route, with a total length of 1,746 km, runs from Kunming to Qingshuihe and links to Yangon after leaving the Chinese border. The length of the Kunming-Qingshuihe section is 661 km, and the Myanmar section is 1,085 km.
Roadmap of Yunnan's Outbound Highways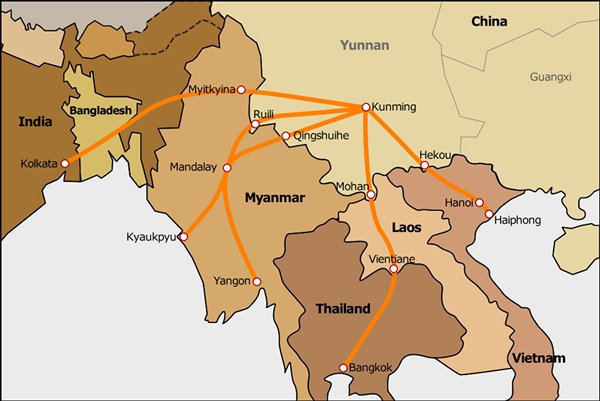 Where rail link planning is concerned, the Pan-Asia Railway Network comprises the east, central and west lines. The east line stretches from Hekou in Yunnan to Vietnam, the central line runs from Mohan in Yunnan via Laos to Thailand/Malaysia, while the west line links Ruili in Yunnan with Kyaukpyu in Myanmar. The Yunnan section of the east line is reportedly under construction. Building of the central line has already made some progress, with China signing cooperation documents with Laos and Thailand at the end of last year. Construction is expected to commence soon.
According to reports, it was announced at the beginning of this year that a CITIC-led consortium, jointly formed by the CITIC Group of China, Chia Tai Group of Thailand and Yunnan Construction Engineering Group, had won the bid to undertake the industrial park and deep-water port projects at the Kyaukpyu Special Economic Zone in Myanmar. Further development of Kyaukpyu will help to advance the construction of transport infrastructure between Yunnan and Myanmar and promote economic, trade and logistics ties between the two places. In the longer term, once the route between China and Myanmar is opened, goods from the inland regions (especially those from southwestern China) will use it for exports to Southeast Asia, as well as for transhipment to other parts of the world via Indian Ocean ports.
In addition to transport hardware, the improvement and streamlining of customs clearance procedures is another focus in the upgrading of Yunnan's land connections with Southeast Asia. According to the Yunnan Department of Transportation, the drop and pull transport mode is currently being used at the borders between China, Laos and Thailand. In future, upon the signing of a China-Laos-Thailand tripartite transport facilitation agreement, cross-border customs clearance will be made more convenient, but this may involve complicated issues such as documentations, licences and insurance.
Dianzhong New Area is a Focus of Development
In Yunnan's drive to develop into a hub reaching out to South Asia and Southeast Asia and advance the construction of international transport routes connecting with neighbouring countries, its provincial capital Kunming plays an important role. According to the Kunming Development and Reform Commission, there are plans to turn the city into a transport hub linking China by land with South Asia and Southeast Asia, as well as a national logistics nodal city and a regional-level international logistics centre. However, according to the Yunnan Department of Commerce, the standard of the logistics industry in the province is not high and its development is somewhat dispersed. As Yunnan's outbound road links gradually take shape, logistics services have much room to grow and upgrade.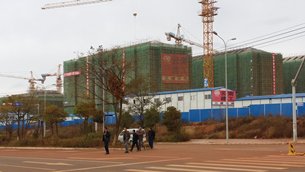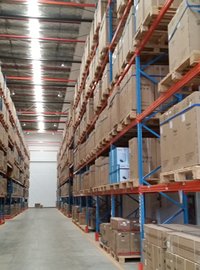 In September last year, the State Council officially approved the establishment of the Dianzhong New Area in Kunming, one of the major highlights of the city's development plan. It was also proposed that construction of the Dianzhong New Area be designated as an important move in major initiatives and regional development strategies such as the Belt and Road and Yangtze River Economic Belt, as well as being a significant pivot in creating a hub in China that reaches out to South Asia and Southeast Asia.
Located on the east and west flanks of Kunming city proper, Dianzhong New Area is scheduled to become a modern urban area within 20 years. It will contain a number of industrial parks – such as an economic and technological development zone, and the Kunming airport economic zone – that aim to grow emerging industries and modern services. For example, the airport economic zone in the eastern section of the new area intends to develop airport-related industries and logistics services.
The new area will also be built into an export processing base serving South Asia and Southeast Asia. According to Suning Appliance Logistics Centre, which began operating in the new area last year, Phase I of the centre occupies an area of 40,000 square metres, and is projected to expand to 80,000 square metres in the future. The centre's major function is to complement the distribution services of e-commerce operators, serving the whole of Yunnan province and parts of Sichuan. In the future, it is also possible that Kunming will be used as a distribution base to deliver goods to Southeast Asian countries such as Myanmar.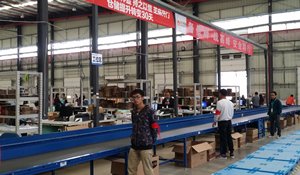 According to sources from Dianzhong New Area, the transport network of Kunming Airport is gradually expanding. Five logistics enterprises are already operating in the airport economic zone while more than 30 industry players are negotiating to make an entry. The new area hopes to place emphasis on developing airport logistics as well as aviation-related industries, such as airport cold-chain logistics dealing with fruits and vegetables from Yunnan and aquatic products from Southeast Asia. Many courier companies are also getting ready to make a foray into the airport economic zone, which is in the process of applying for permission to set up a comprehensive bonded zone. In addition, there are plans to convert the dedicated railway infrastructure of now-defunct coal-fired power plants into bulk goods yards, and bring together rail, road and air transport.
Air transport is mainly domestic oriented at present, mostly serving the Yunnan and southwestern regional markets. It is hoped that international markets will be developed next – for example, exports of fresh flowers from Yunnan and imports of seafood from Southeast Asia by air. It is also hoped that leading production enterprises which require air-transport services will be attracted to the new area in order to propel airport logistics and, in turn, advance the integrated development of industry and logistics. Players in related manufacturing industries and logistics services should take note of these developments and capture new business opportunities as they arise.
Mainland China
Mainland China