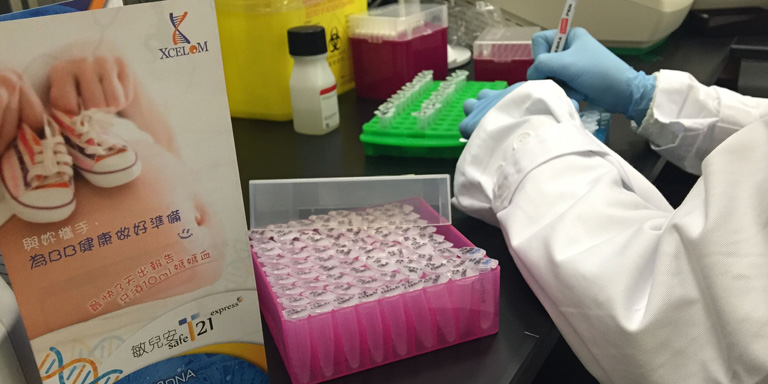 https://hkmb.hktdc.com/en/1X0A4IRR
Reassurance without Risk
Millions of women across the globe are benefiting from a Hong Kong-pioneered test for Down's Syndrome.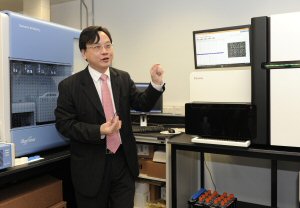 Expectant mothers worried about the chance that their unborn children may be born with Down's Syndrome can now be doubly reassured by a simple blood test called safeT21, developed from research done by a scientist at the Chinese University of Hong Kong.

Previous screening for Down's Syndrome involved the insertion of a needle into the mother's uterus, increasing chances of a miscarriage. That procedure is avoided with safeT21, reducing not only risks but also easing fears among parents because of the dependability of the new blood test results.

The name safeT21 is short for Sensitive Analysis of Fetal DNA for T21 Screening. The risk of Down's Syndrome can be detected by examining fetal DNA, and specifically the proportion of chromosome 21 sequences in samples. In the past, the only way to extract an unborn child's DNA was to gather it from the placenta next to the fetus using the invasive medical procedure.

But Professor Dennis Lo of the Chinese University of Hong Kong discovered that the fetus' DNA can also be extracted from the mother's blood. "I first discovered the presence of fetal DNA in maternal plasma in 1997," says Professor Lo, Director of the university's Li Ka-shing Institute of Health Sciences and Chairman of its Department of Chemical Pathology. "Since then, I have been researching how to translate this discovery into a system for non-invasive prenatal diagnosis. SafeT21 is one outcome of that research."
Put to Test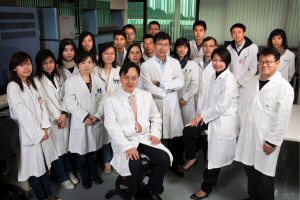 Professor Lo worked with Professor Rossa Chiu, Professor Allen Chan and other colleagues to develop his research into a test. It uses high-throughput DNA sequencing technology to analyse millions of DNA fragments from a mother's blood plasma to determine if there is an abnormally high amount of chromosome 21 DNA molecules, which would suggest she is carrying a fetus with Down's Syndrome.

Large clinical studies performed by other scientists around the world subsequently confirmed the highly accurate diagnostic performance of the technology.

Bridging the gap between the safeT21 innovation and commercialisation was a huge effort by the technology development team of the Chinese University of Hong Kong's Office of Research and Knowledge Transfer Services (ORKTS), which meshes knowledge creation and knowledge transfer.

"The major goal of the technology development team is to catalyse the translation of the university's technologies into marketable products," says ORKTS Associate Director Dr Tony Tsoi. "The team provides scientists with an easily accessible source of expertise and experience in the areas of intellectual property protection, technology development and management, licensing, sponsored research, and commercialisation."

Dr Tsoi says the Hong Kong Trade Development Council's Asia IP Exchange, which is a free online platform and database showcasing intellectual properties around the world, has the potential to help smooth the way for future ORKTS ventures. "With its centralised promotion via its alliances with 10 overseas strategic partners from mainland China, Canada, Denmark, Malaysia, the United Kingdom and United States, AsiaIPEX is a valuable resource for us to promote our IP globally," he said.
Commercial Success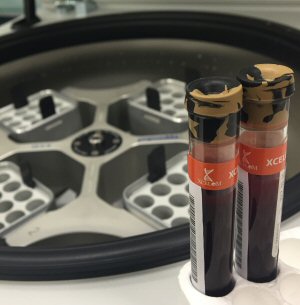 Bringing safeT21 to market meant licensing the technology to a United States biotechnology company, Sequenom, and American life sciences company Illumina, which has now sub-licenced the technology to 35 other companies. In Hong Kong, Professor Lo formed a company called Xcelom at the Hong Kong Science Park to commercialise the product. "Xcelom comes from the term 'extracellular genome' because we are measuring genomic DNA that swims outside the blood cells in blood," says Professor Lo.

By the end of 2011, safeT21 was introduced in clinics in Hong Kong and the United States. Within months, the test was being used in prenatal diagnosis at the Chinese University of Hong Kong, Hong Kong Sanatorium and Hospital, Union Hospital, Hong Kong Baptist Hospital, and several obstetrics group practices throughout the city.
"This technology is now used in over 90 countries, and more than two million pregnant women have been tested," Professor Lo says. "This test has been very well-received. It is probably the most rapidly introduced genomics test worldwide."

SafeT21 means that hundreds of thousands of mothers have carried their pregnancies to term confident that their children would be born without Down's Syndrome, having gained that confidence without endangering the life growing within them.
Related Links
AsiaIPEX
Chinese University of Hong Kong
Medical Supplies & Medicine
Technology