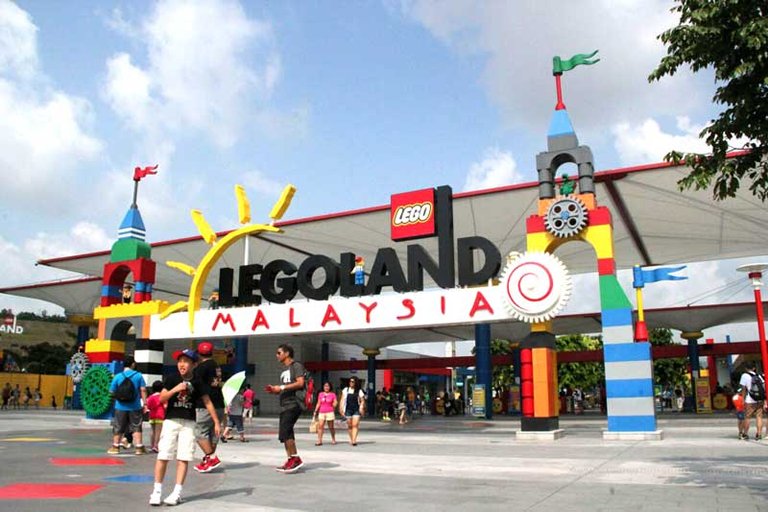 https://hkmb.hktdc.com/en/1X09Z48G
Iskandar Malaysia: Emerging Consumer Prospects
Bordering Singapore, Iskandar, Malaysia's fast-growing economic zone, is an obvious destination for Hong Kong businesses looking to break into the region's consumer market.
The special economic zone of Iskandar Malaysia (Iskandar) was created by the Malaysian government in 2006. Modelled on China's Pearl River Delta (PRD) in Guangdong province, the aim was to create a world-class business hub, leveraging on its proximity to Singapore.
Located in the southernmost state of Johor, Iskandar stretches across some 2,200 sq kilometres, making it three times the size of Singapore and about twice the size of Hong Kong. A statutory body, the Iskandar Regional Development Authority (IRDA), was established to work with public and private stakeholders during the course of its development.
In order to establish Iskandar as a regional business hub, the IRDA identified nine key economic sectors for development (see the table below). In general, these sectors tend to be knowledge-based and capital-intensive, suitable for a skilled and professional workforce. It is intended that Iskandar will establish an ever-expanding pool of high-income employees to work and reside in the zone, an area where property prices are significantly lower than in Singapore. In turn, these high-income workers will induce sustained demand for consumer and – in particular – lifestyle products.

According to a CIMB research report[1], Iskandar's population will grow at an annual rate of 4.1%, rising from 1.4 million in 2005 to 3 million in 2025. It is expected to rise far faster than Malaysia's average annual growth rate of 2% over the same period. Though its population is small in comparison with that of Greater Kuala Lumpur (7 million), Iskandar still represents a lucrative regional consumer market for Hong Kong businesses. This is largely because it has an extensive retail catchment area, encompassing the state of Johor (3.5 million people) and Singapore (5.4 million people).
Close ties to Singapore
Singapore is an integral part of Iskandar's developmental blueprint, an inevitable consequence of its close proximity. Iskandar is just a 30-minute drive from Singapore, where stringent regulations relating to imported labour, plus soaring housing costs, have driven up wages. Iskandar plays a supplementary role in the city-state's development by providing low-cost business and housing alternatives within a reasonable commuting distance. It can also supply comparatively cheap talent to Singaporean companies.
Iskandar's close ties with Singapore resemble the economic partnership between Hong Kong and Shenzhen (or the in PRD in general), with the ties expected to result in deepening economic integration across the Straits of Johor. Two crossings – the Causeway and the Second Link – as well as regular ferry services, currently serve Iskandar and Singapore.
These facilities are set to improve with a number of additional cross-border transport services being introduced, including bus, ferry and taxi routes. In addition, in late 2013, the Singaporean and Malaysian governments agreed to construct a Rapid Transit System (RTS) linking Iskandar and Singapore. This is set to begin operating in 2019.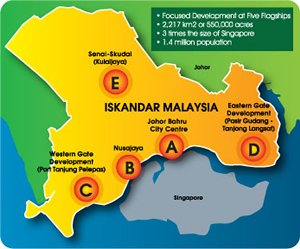 Overview of Iskandar Malaysia
Source: MSC Cyberport Johor
Singapore has invested heavily in Iskandar, a factor that has accelerated the development of the zone. It is, in fact, the largest foreign investor, accounting for a cumulative investment of more than US$3.3 billion up to the end of 2013. The Singaporean government has encouraged this investment through a number of initiatives and financial subsidies. In 2011, Singapore's sovereign fund, Temasek, and its Malaysian counterpart, Khazanah, jointly undertook US$9.5 billion worth of projects in the zone. This, in turn, prompted further investment from private investors in Singapore and beyond.
Iskandar: a gateway to wider markets
Iskandar is a huge development project and comprises five flagship zones, all with different development emphases. It is imperative that Hong Kong companies identify the relevant zones when planning to enter the market. Flagship zones C and D are centred on manufacturing and related services. Flagships A, B and E, though, all cater to the retail sector. It is these three that are likely to be of most interest to Hong Kong companies and investors eyeing the retail market there.
Flagship A is basically Johor Bahru (JB), the capital city of Johor. It is by far the most developed area in Iskandar and home to most of the modern shopping malls in the state. Among the most established malls in JB are the City Square JB Shopping Mall, the Aeon Tebrau City Shopping Centre, the Holiday Plaza and the Danga City Mall. JB was very popular among Singaporeans long before the launch of Iskandar, providing the opportunity for a weekend excursion to source cheaper foods and products.
With its retail infrastructure already in place, Flagship A is set to be further developed for urban tourism, with several real estate, mall, hotel and resort projects currently underway. Capital City, for example, is one of the biggest projects in Flagship A, consisting of hotels, offices and a mega shopping mall. Following its completion in 2018, the Capital City mall will offer a retail space of 92,903 sq metres (slightly bigger than Festival Walk in Hong Kong).The development has drawn strong investor interest since its December 2013 launch.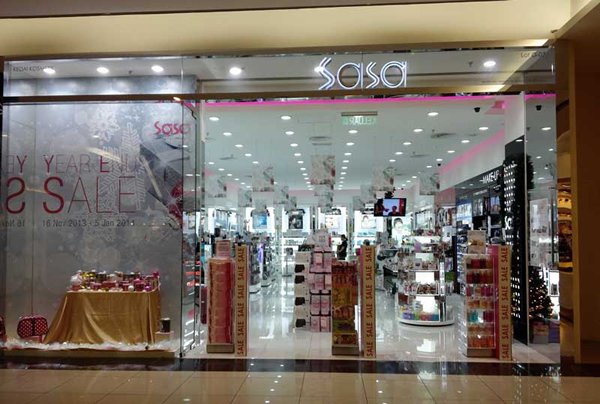 SaSa store in a Johor Bahru mall
Reaching out to regional consumers
In addition to the developed retail market in JB, Flagship B (also known as Nusajaya) represents an emerging consumer market with an extensive retail catchment area beyond Iskandar. Designed to attract affluent resident migrants from the region (in particular Singapore), Iskandar is being developed as a residential area, complete with a number of large-scale real estate, educational and medical projects. There are already many thriving luxury housing and business projects in the zone, suggesting the development of a middle-to-upper class consumer market with strong spending power. As such, it is a prime location for Hong Kong businesses looking to market well-designed and high quality lifestyle products.
Legoland Malaysia – the first of its kind in Asia – is emerging as a popular tourist spot in Flagship B, having attracted more than 2 million domestic and international visitors since opening in September 2012. The Puteri Harbour Family Theme Park, another popular tourist attraction, this time featuring Hello Kitty Town and Little Big Club, is also situated in the zone. There is expected to be considerable synergy between these attractions and Singapore's tourism sector. They are also expected to appeal to visitors throughout Southeast Asia and beyond. Flagship B looks set to become a lucrative consumer market in its own right, providing a platform for Hong Kong companies to showcase their products and reach out to the wider regional market.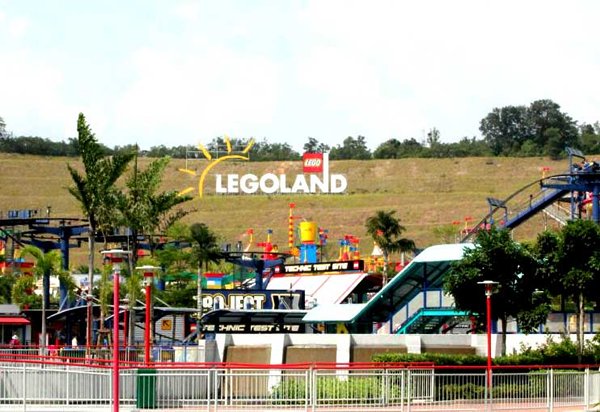 Iskandar, home to the first Legoland in Asia
Premium brand appeal
Flagship E is Iskandar's largest zone, with more than 400 hectares of land. It currently hosts a variety of economic activities, including retail tourism. As the international airport is based in the zone and it enjoys enviable road connectivity to Singapore, the retail sector in Flagship E appeals to both local and foreign tourists. While, initially, it may appear that the development of this zone lags behind a number of the others, a visit to the Johor Premium Outlet (JPO) – one of Iskandar's most popular shopping destinations – soon dispels this notion.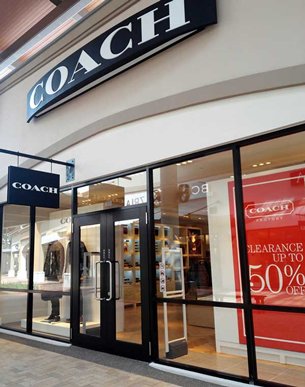 A Coach outlet in JPO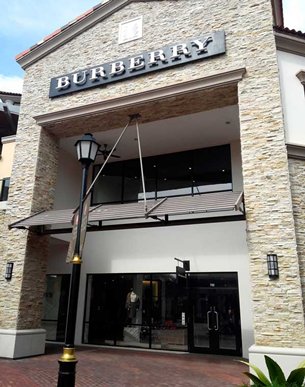 A Burberry outlet in JPO
JPO opened in 2011 as the result of a United States-Malaysian joint venture. Following its Phase II expansion, completed in late 2013, JPO now has 120 stores, many featuring local and international designer labels and luxury brands. It is both the first premium luxury brand outlet in the region and the first in Malaysia. It offers discounts on luxury goods to visitors from both Singapore and Malaysia (with the two territories represented in approximately equal numbers).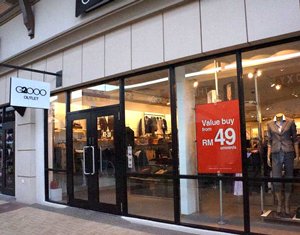 G2000 outlet in JPO
With its direct transport links from Singapore, JPO is neatly positioned as a complementary shopping destination for residents from the city-state. This has seen many of them come to Iskandar to buy high-value lifestyle products at discounted prices.
This increasingly popular retail outlet also appeals to affluent Chinese tourists, with many of them attracted by the favourable price differential between China and JPO. Chinese visitors also enjoy considerable purchasing power due to the RMB's appreciation over the Malaysian Ringgit in recent years.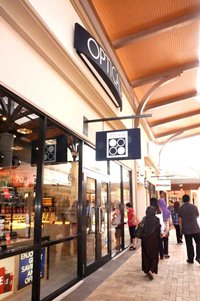 Optical 88 store in JPO
Generally, JPO only considers brand tenants that have already set up at least five stores in Malaysia. Hong Kong companies targeting the growing Malaysian market will discover that Iskandar has a particular appeal as part of their expansion into Malaysia. A number of Hong Kong brands are already part of this signature retail project in Iskandar, including G2000, Hang Ten, City Chain and Optical 88 – all of which also have a presence in Singapore.
Related information: Malaysia infographics
---
[1] This CIMB report was released on 18 March 2013
Garments, Textiles & Accessories
Malaysia
Southeast Asia