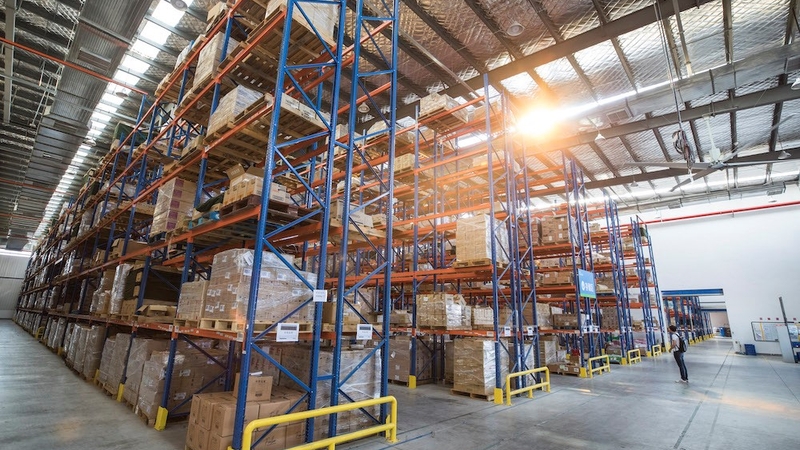 https://hkmb.hktdc.com/en/NTY1MzUwOTA2
Cross-Border E-Commerce Retail Imports Play Increasingly Bigger Role in China's Supply Chains
As Covid-19 continues to rampage around the world unchecked and the global economy goes into recession, the Chinese central government has put forward the "dual circulation" strategy to boost the country's development. China will take the domestic market as the mainstay while letting internal and external markets boost each other. Against this backdrop, it is expected that expansion and upgrading of the mainland consumer market will be a major force driving the "dual circulation" model, with cross-border e-commerce (CBEC) retail imports serving as an important link connecting the domestic consumer market with the international supply chain. In early 2020 when the coronavirus swept through China, CBEC imports, providing mainland consumers with a fast, convenient and safe source of quality products from all over the world, were extremely popular. According to customs figures, from January to May 2020, the value of CBEC retail imports grew by 23% year on year.
In order to learn about post-pandemic opportunities in mainland CBEC retail imports, HKTDC Research talked recently with the Tmall Global Team. Tmall Global is a leading CBEC platform in China, featuring over 25,000 brands from 92 countries and regions. All these run B2C online stores on the platform selling goods to Chinese consumers. The company also runs a direct import supermarket called Tmall Global TDI Store. This store purchases imported goods directly from suppliers and sells them to mainland consumers in the form of B2B2C. The Tmall Global Team analysed the latest developments of China's CBEC retail imports supply chain, explained how important it is for businesses to adapt to digitalised supply chains in the new retail era, and pointed out how small and medium-sized enterprises (SMEs) can act as first movers in grasping opportunities in the mainland CBEC retail imports market.
Cross-Border E-Commerce Boom Amid Pandemic
According to the Tmall Global Team, the excellent bonded warehouse network in China has been the major force driving the smooth operation of CBEC retail imports in the last few months. "Thanks to the policy support given by the state in the past years, many mainland cities now have advanced bonded warehousing facilities where enterprises can store their goods before undergoing customs clearance. There was a considerable quantity of goods in these bonded warehouses when Covid-19 hit and impacted the flow of goods worldwide. These goods in stock allowed businesses to continue delivering products to consumers even during lockdown.
"When the situation got better, many businesses then quickly replenished their stock in the bonded warehouses and resumed having small parcels sent to China by air. This model has allowed CBEC retail imports to continue to operate smoothly in the midst of the pandemic."
This has boosted the confidence of consumers in CBEC. "Even after the pandemic gradually receded and economic activities restarted on the mainland, consumers still preferred to shop via CBEC platforms such as Tmall Global," according to the team. "When we organised the 6.18 Mid-Year Shopping Festival from 1-18 June 2020, the sales of our CBEC retail imported products rose 43% year on year. It shows that with outbound travel suspended, CBEC platforms like Tmall Global have become the preferred channel for buying imported goods."
The Tmall Global Team predicted that CBEC retail imports will play a more important role in the supply chain of the mainland consumer market in the future. "We have noticed that consumers who were already using e-commerce before Covid-19 spent more online during the pandemic, while many consumers who had previously adopted a wait-and-see attitude towards e-commerce are now giving online shopping a try," the team said. "The types of imported products purchased have also become more diverse in the last few months. The sales of low-sugar snacks, probiotic health food, home beauty devices, trendy fashion and accessories as well as bags have all grown considerably. We believe that in the days to come more and more CBEC goods will be part of consumers' daily lives."
Adoption of Digitalised Supply Chain a Must
The prospects for mainland China's CBEC retail imports market are promising. Commenting that businesses should adapt to the new retail era by digitalising their supply chain at an early stage, the Tmall Global Team said: "Compared with traditional import trade which is mainly conducted offline, in large volume and in the form of B2B sales, CBEC retail imports are small in volume and are sold directly to end consumers. We call this the 'new retail' era.
"This 'new retail' makes use of big data and cloud computing technology to improve the consumer's shopping experience and provide real-time, accurate sales analysis. In order to meet the demand for more personalised products, businesses need experience in operating e-commerce, and the ability to use analytics and computing tools to keep abreast of the market. As businesses have to cope with market changes within shorter time frames, their analytical skills and ability to adapt are put to the test."
Enterprises should give priority to data analysis in their decision-making process at every stage of their CBEC retail imports business, according to the Tmall Global Team. "We suggest that enterprises in the early phase of operating CBEC use CBEC platforms to analyse their data in order to understand consumer preferences. They should also promote products through channels which have an extensive customer reach, such as social media and influencer/KOL (key opinion leader) live streaming, which will generate online store traffic and allow them to monitor consumer response. During this stage, enterprises can store their goods outside the mainland, such as in Hong Kong warehouses, and dispatch their goods in the form of 'direct purchase imports' after customers have placed orders. Storing goods in warehouses outside the mainland can give businesses greater flexibility and incur lower warehousing cost.
"Over time, enterprises will get a clearer picture of what kinds of products are sought by mainland consumers, and gain an understanding of consumer habits and preferences. They can then adjust their inventory strategy, storing popular goods in mainland bonded warehouses to increase the speed of delivery. Industry players can also formulate more targeted promotions and marketing strategies as they learn about the profiles and shopping patterns of their customers. Data analysis is key to many links in the supply chain in CBEC retail imports. Businesses operating CBEC must embrace digitalised supply chains with data as the cornerstone."
Co-operation with CBEC Platforms Brings Cost Down
In considering whether to enter the mainland CBEC retail imports market, many small and medium-sized enterprises (SMEs) may gain the impression that CBEC platforms are dominated by famous brands. Not only are these brands well known to consumers, but their flagship owners have considerable resources to promote their products and build digitalised supply chains. Given that a great number of famous brands have already established a firm foothold in the mainland CBEC retail imports market, what can SMEs do to grab a slice of the pie? "Apart from setting up their own online store for their brands," suggests the Tmall Global Team, "SMEs could consider co-operating with Tmall Global, which launched an online portal called Tmall Overseas Fulfillment (TOF) in 2019. This portal offers SMEs an alternative B2B2C sales model in addition to the Tmall Global TDI Store. At present, TOF mainly sells trendy fashion and accessories, and cosmetics and beauty products, from the US, Japan and South Korea etc.
"The major difference between TOF and Tmall Global TDI Store is that the products offered on Tmall Global TDI Store are mostly stored in mainland bonded warehouses while products offered on TOF are mostly stored in offshore warehouses in Hong Kong. Enterprises opting to sell goods to TOF can save themselves the trouble of opening their own store online, and enjoy greater flexibility and lower storage costs since the warehouses used are mainly in Hong Kong. For enterprises which have a sound ERP1 system, all they need to do is link their system to our system through API2 which will enable them to deal with procedures ranging from order placing to shipping. This model is the ideal option for those industry players who are handling or acting as an agent for premium foreign products and are new entrants to the mainland CBEC retail imports market."
Building Brands to Seize the Niche Market
SMEs have an advantage over established brands because of their operational flexibility, which enables them to meet the demand of modern consumers for personalisation. "Unique opportunities abound in the market," according to the Tmall Global team. "For instance, as most mainlanders are still wearing face masks outdoors there is a surge in demand for eye makeup and nail polish. Also, wearing masks all day long has made people more aware of oral hygiene, driving growth in that sector. By paying attention to changes in consumption, giving full play to their creativity, and emphasising data analysis, SMEs can gain a first-mover advantage.
"SMEs can build brands with flexibility and uniqueness as their selling point. They can leverage the characteristics of CBEC retail imports (such as small quantities of goods in stock and data analysis tools on e-commerce platforms) to devise precise marketing strategies and test out their target markets. CBEC retail imports provide businesses with a sales model which is fast with controllable costs and direct delivery to mainland consumers. By building brands and opening online stores on CBEC platforms, SMEs can sidestep the competition, and win the support of niche consumers who are looking for specific products. Many SMEs have asked us about opening online stores for their brands recently. These SMEs are well aware that the pandemic is going to be a medium to long-term battle and they hope to ride on government funding such as the Dedicated Fund on Branding, Upgrading and Domestic Sales (BUD Fund) to tap the new retail market. SMEs with flexibility and creativity can make good use of the assistance available to seize opportunities in the mainland CBEC retail imports market."
Conclusion
As China has experienced the Covid-19 upheavals, e-commerce has played a key role in supplying daily necessities as well as keeping the global supply chains going. CBEC retail imports have become an important channel for mainland consumers to acquire imported goods, and can be expected to play an even more important role in China's supply chains in the post-pandemic era. This channel also offers businesses an alternative to general import for selling imported goods to the mainland. Businesses should adapt to digitalised supply chains as early as possible in order to stay afloat and thrive.
Although big brands are prominent in the mainland CBEC retail imports market, consumer demand for products is becoming more diversified. SMEs can take advantage of their operational flexibility to respond to new market trends and build their own brands. They can also consider working with CBEC platforms and using government funding to propel growth.
Hong Kong performs important functions and plays a significant role in the mainland CBEC retail imports market. Thanks to its geographical proximity to the mainland and duty-free policy on most imported goods, Hong Kong is an ideal location for the storage of these goods before they enter the mainland. Hong Kong's favourable business environment facilitates frequent international trade and goods flows and has made the SAR a leading centre in south China for purchasing imported goods. Under the "dual circulation" economic growth model, the mainland consumer market for imported goods will continue to develop. As the mainland expands and liberalises its markets, Hong Kong is bound to share the benefits of the growing CBEC retail imports trade.
---
1 ERP (Enterprise Resource Planning) is a system for the management of enterprise resources based on information technology.
2 API (Application Programming Interface) is a computing interface which defines interactions between multiple software intermediaries.
Mainland China
Mainland China