Mainland China presents massive domestic sales opportunities. The Hong Kong Trade Development Council (HKTDC) led Hong Kong companies to participate in the China International Import Expo (CIIE) in Shanghai last year and helped Hong Kong companies find partners to introduce organic and healthy foods from countries along the Belt and Road to the mainland market.
The HKTDC set up a Hong Kong Products Exhibition Area and Hong Kong Service Industry Exhibition Area at the CIIE to showcase high-quality food and services brought by nearly 50 Hong Kong companies and support Hong Kong's role in the mainland's dual-circulation domestic-international economic model.
Cooperating to sell products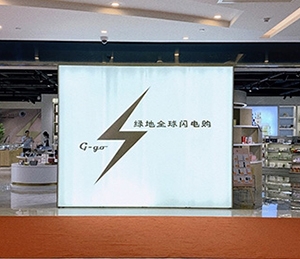 You Origin, which mainly sells health food, was an exhibitor. With the assistance of the Hong Kong Trade Development Council (HKTDC) Shanghai Office, it met Greenland Group and reached a cooperation agreement. Its cross-border e-commerce trading platform Greenland Global Shopping and physical retail stores could sell products and reach consumers everywhere.
You Origin Co-Founder Kenneth Lee (main picture, left) said the first batch of products had sold out, boosting their confidence in the mainland market.
"At first, we were hesitant to enter the mainland market. Firstly, we were worried that we would need to invest a lot of money, and secondly, we did not have contacts in the mainland. However, the customers we met at the CIIE all responded positively, and they were very serious about introducing new products. It is a very good experience, let us understand the operation of cross-border e-commerce and bonded areas, in the future we will explore and continue to expand the domestic market in this way."
Health focus drives product demand
With the support of the Entrepreneurship Programme of the Chinese University of Hong Kong, CUHK professors and students founded You Origin in 2016. The start-up is dedicated to the development of health food that can enhance immunity.
"Because research and development takes time, we act as an agent and sell health food first, accumulate experience in wholesale and retail, and gain a better understanding of customer needs, which will help us develop our own health food in the future."
You Origin won the exclusive rights to distribute Thai brand Coconine and the Uruguayan brand Mate Factor in Greater China, introducing high-quality organic food to Hong Kong. Sales channels include physical health product stores, online shopping platforms such as HKTV mall, and direct TV sales programmes.
"In recent years, consumers have become more health-conscious, and the market has a great demand for organic products. The business development has been better than expected. In addition to the best-selling products, many companies have also actively negotiated cooperation."
Thai, Uruguayan product advantages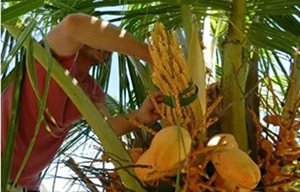 Mr Lee said the brand You Origin indicates that only high-quality food sources can bring health and happiness.
"Freshness is the guarantee of quality. For example, Coconine's factory is located in the original coconut grove in southern Thailand certified organic by the United States Department of Agriculture. The firm insists on picking coconuts at night and making products in the morning and bottled on the spot to avoid transport and storage damage caused. European and American brands generally import dried coconuts from Asia to make coconut oil, which will oxidise over time compromising the original taste."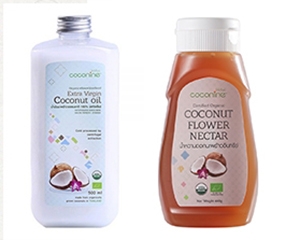 In addition to organic cold-pressed virgin coconut oil, Coconine's coconut nectar and coconut fruit vinegar are also popular.
"Coconine's owner has an artistic temperament. The requirements for products are. Therefore, we are also happy to introduce other coconut series products to bring more choices to consumers."
Mate Factor's organic yerba mate tea has gradually become known to Hong Kong people.
"Yerba mate tea is a daily drink of South Americans. It is a plant of the holly family. It has a light taste and is said to help stabilise cardiac disease risk factors when consumed regularly. Mate Factor's mate tea bags add different elements, such as lemon and ginger, green tea ginseng, Indian spices, Chocolate mint, roselle lemon, to enrich the taste richer and make the tea more delicious."
GBA expansion
You Origin plans to launch an own-brand product this year – "Sanzhi Capsules", marketed as Triple-Immuno Capsules, made from various fungi species. "The Sanzhi Capsules we developed have the effects of enhancing immunity and strengthening the body, and are especially suitable for taking after surgery. In addition, nutritional supplements such as glucosamine / algae calcium and bilberry will be gradually launched."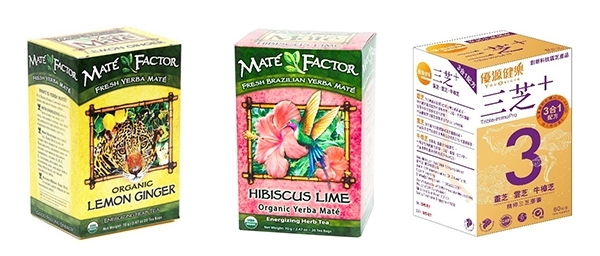 Related link
You Origin