Architectural models – complete with realistic looking trees, toy cars and tiny model pedestrians – are often used to promote large-scale building projects but have limited utility for building planning, as well as designing and executing upgrades of existing projects as the real-size replica is expensive and the precision requirement is hard to achieve.
Digital three-dimensional models of buildings and infrastructure features such as bridges have become essential tools for architects, engineers, quantity surveyors, builders and contractors ranging from interior decorators to electricians in planning and executing their operations.
Hong Kong start-up Manifold Tech's core technology exclusively captures such models for the AEC (architecture, engineering and construction) industry. CEO Dr Aaron Qin said the software and hardware solution primarily served engineering and architectural, urban planning, and relic protection clients, creating accurate and realistic virtual models of structures ranging from historical buildings to underground mines.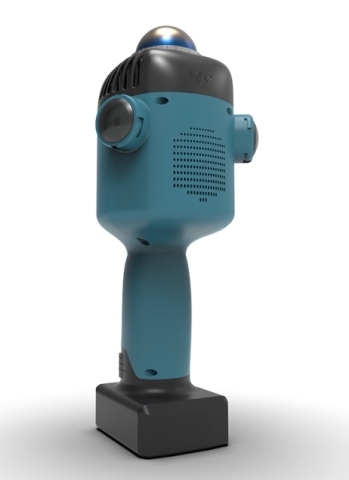 Manifold's solution, MindPalace-360, uses multidirectional sensors, including Lidar and laser scanners to collect data, and AI algorithms build up the required models. The data can be presented and shared through the MindCloud Go mobile app.
"As a global leader in 3D modelling, we have provided a real-time 3D mapping algorithms and advanced robotics technology to deliver innovative solutions for many large facilities and infrastructures such as the development of the Hong Kong History Museum in Tsim Sha Tsui," Dr Qin said.

Manifest started a large-scale renovation project for the Hong Kong Stories exhibition in 2020, with plans to reopen by the end of this year.
During the interim period, a temporary thematic exhibition titled Classics Reimagined - Essence of Hong Kong Stories was curated to depict the journey of Hong Kong. Throughout the museum's construction process, we Manifold utilised its product, MindPalace-360 and MindCloud software, for scanning operations and fast digitalizations.

Fast track
The team scanned the museum's interior and exterior exhibition halls, as well as the outdoor parking areas, spanning tens of thousands of square metres within just 20 minutes – a task that would take two months or more using traditional technologies.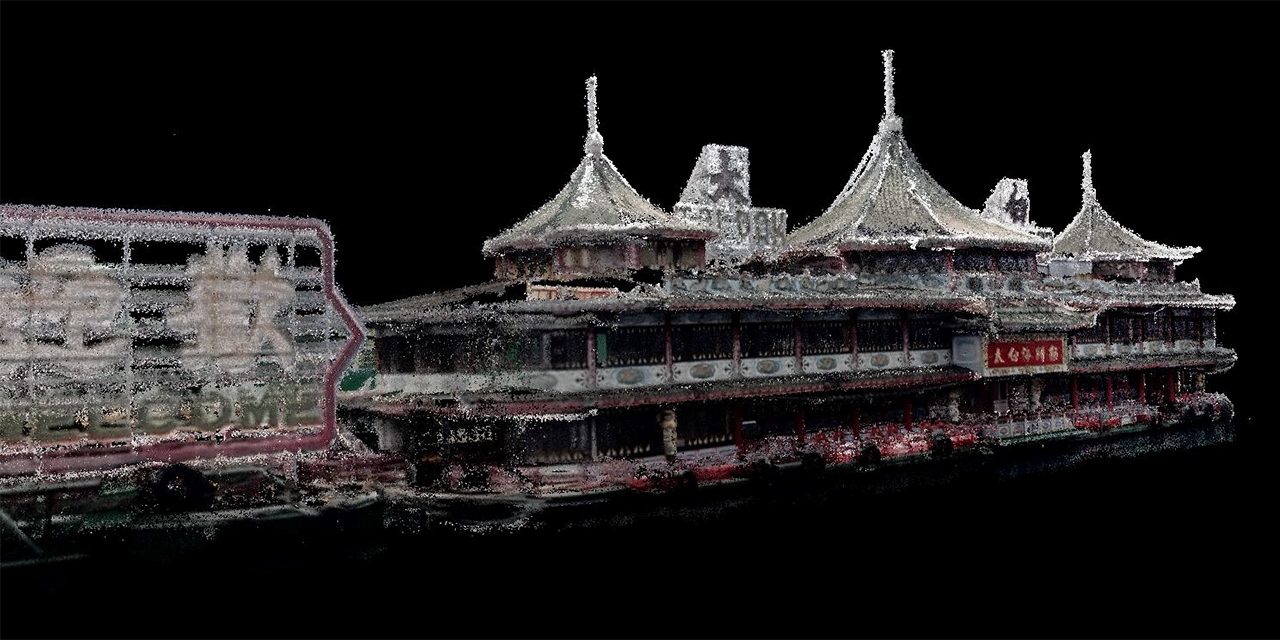 Another project was the Tai Pak Floating Restaurant, with a history spanning almost a century, which required urgent preservation measures. Manifold Tech took on the task of creating a 3D reconstruction of Tai Pak Floating Restaurant.
"Our team embarked on a comprehensive mission, utilising our advanced flagship equipment, MindPalace-360, and within a matter of minutes, the team successfully captured a precise 3D model of the ship's exterior, ensuring utmost accuracy. Subsequently, the team proceeded with an extensive interior scan, acquiring comprehensive insights into its internal structure of the ship."
Interior decorators or contractors working on building fittings or alterations could use Manifold's solutions to build detailed models of the structure they would be working on, display possible designs and track progress, Dr Qin pointed out. Users could even extend to insurers surveying building contents such as artworks.
Manifold users would also include building safety managers, such as those planning evacuation routes and procedures.
The technology extends to structures, which have not yet been built, scanning brownfield and greenfield sites and using the data for urban planning and development.
Robotics roots
Manifold Tech was founded in October 2021, originating from the Mechanical and Automation Engineering and Robotics Systems Laboratory at the University of Hong Kong (HKU).
More than 40 HKU start-ups last month showcased their innovations at its DreamOn event featuring start-ups supported under two major start-up programmes by the University – DeepTech 100 and TSSSU@HKU.
Dr Qin said Manifold might take part in Hong Kong Trade Development Council (HKTDC) promotion events, such as Startup Express, which recently completed its sixth edition, or IPHatch.
Related links
Manifold Tech
Startup Express
TSSSU@HKU