Since its founding as a trading port nearly two centuries ago, Hong Kong has been a magnet for entrepreneurs from as near as Guangzhou to as far as South America, and everywhere in between.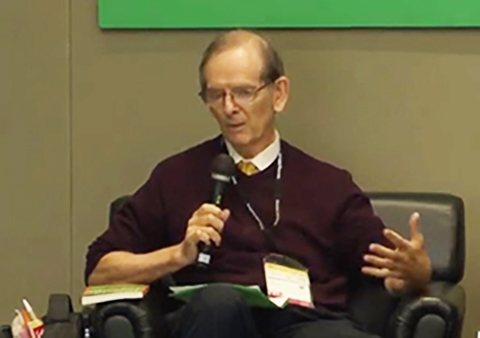 Writer Mark O'Neill has reported on Hong Kong and Mainland China for many years and recently completed a book Why Foreigners Like Hong Kong, comprising biopics on 24 expatriates who made the city their home. At a seminar during the recent HKTDC Hong Kong Book Fair, Mr O'Neill he asked three of them on their time in the city, what drew them here and why they are staying.
Hong Kong born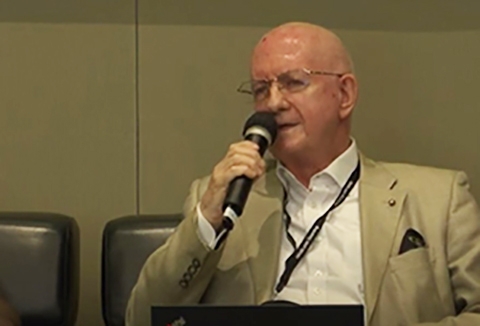 Entrepreneur George Cautherley was born in Hong Kong during the Japanese occupation, but grew up in the United Kingdom.
"There are three main reasons why foreigners come to Hong Kong for life," he told the seminar. "Firstly, to set up their own businesses. Hong Kong is the world's entrepreneurial centre."
Mr Cautherley's core business had been pharmaceutical distribution, but also plastics and biotechnology firms. "You can do anything you want here."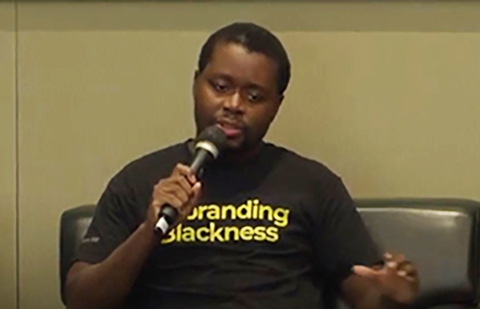 The other reason for staying long-term was marrying a local person. Finally, there were the returnees – he himself came back because his uncle invited him to join a business. His uncle had been born in Shanghai and moved to Hong Kong in 1949 to work for his father-in-law.
Mr Cautherley said he had tried several possible careers, including accounting and advertising, but when his uncle invited him over, instinct drew him and he arrived in Kai Tak, then went over to Hong Kong Island on the Star Ferry. "I felt that I was back home."
Jacky Chan appeal
Investment banker Innocent Mutanga arrived from Zimbabwe as a teenage refugee. He had not planned his destination, but went to the airport in Harare and scanned possible refuges. He chose Hong Kong because it was one of few places he could enter visa-free, but the deciding factor was Jacky Chan. Mr Mutanga had watched many Jacky Chan movies, which had given him all the information he had on Hong Kong.

"When I arrived, immigration asked where I would stay? I did not know any places, but most Chan movies were police based, so I knew about Yau Mau Tei Police Station, and said Yau Ma Tei Hotel. The officer helped by suggesting Chungking Mansion."
Mr Mutanga said he had set about learning the culture and language. He was the first refugee to be admitted to university in Hong Kong and managed to obtain a student visa.
Noting difficulties Africans had in adapting to Hong Kong and how little the city's residents knew about the continent, he started the Africa Centre, which helps arrivals adapt and supplies information by arranging events, such as presentations at schools.
Art plays its part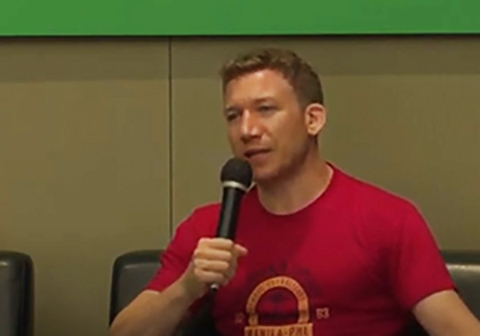 Media professional Julian Gaertner said he was ambivalent, when he arrived in busy Hong Kong from his native Germany, but he was interested in Chinese culture, which is firmly established in Hong Kong and gives city important role in world.
"I found Hong Kong was a place, where I could reinvent himself and spent 12 years in Hong Kong, where he had worked in the film industry as an artist. He had wanted to contribute to cultural understanding and studied at the University of Hong Kong, where his room-mate helped him become very familiar with environment.
Mr Gaertner said Hong Kong needed to be awake to the advantage that the "shared citizenship" offered – two worlds and two languages together. The contrast between English with roman characters and Chinese language with characters helped drive divergent thinking and problem-solving.
As is often said, Hong Kong is where East meets West.