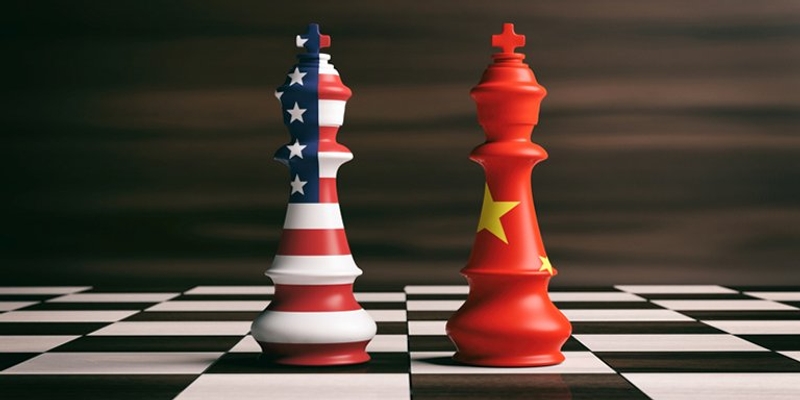 https://hkmb.hktdc.com/en/MTAzNDI4MDQzNQ
Legislation Seeks to Address Mainland China's Dominant Position on Critical Minerals
Legislation (S. 3962) introduced in the Senate on 30 March by James Lankford (Republican-Oklahoma), John Cornyn (Republican-Texas), Mark Warner (Democrat-Virginia) and Angus King (Independent-Vermont) would seek to establish a secure supply chain of critical minerals to counter mainland China's market dominance by leveraging the Quadrilateral Security Dialogue, which includes the U.S., Australia, India and Japan.
The lawmakers believe mainland China poses a national security threat due to its control of nearly two-thirds of the global supply of rare earth elements and many other critical minerals. To counter this, the legislation would direct the administration to leverage the Quad partnership to promote shared investment and development of these critical resources. The partnership would utilise the U.S. Development Finance Corporation to support new development projects, production technologies and refining facilities in co-ordination with Quad partners to produce a more reliable and secure supply chain of critical minerals. Additionally, the Office of the U.S. Trade Representative would be tasked with reducing trade barriers for critical minerals.
Sen. Lankford stated that "anyone who wants to stand up to China needs to support this bill to diminish our dependence on China's critical and rare earth minerals by encouraging trade partnerships with our allies", while Sen. King added that "as supply chain snarls continue to prevent Americans from accessing vital goods, it is critical that we work with allies like Australia, India, and Japan to build better systems and increase collaborative efforts to compete on the global market."
During a 7 April Senate Energy and Natural Resources Committee hearing on the scope and scale of critical mineral demand and recycling, David Howell, acting director and principal deputy director of the U.S. Department of Energy's Office of Manufacturing and Energy Supply Chains, highlighted the issuance on 31 March of a presidential determination designating as essential to the national defence large-capacity batteries for the automotive, e-mobility and stationary storage sectors. In addition to battery materials, the DOE is focusing on rare earth elements for magnets in wind turbine generators and electric vehicle motors, platinum group metals for fuel cells and electrolysers for green hydrogen production, and gallium and germanium for semiconductors that enable smart manufacturing, based on a three-pronged strategy of diversification of supply, development of substitutes, and recycling and efficient use.
Howell indicated in his testimony that sustainable domestic extraction from economically viable primary and secondary sources, increased recycling capacity, co-ordination with allies and trading partners, and research and development to identify earth abundant substitutes can all help prevent critical material shortages, in combination with investments and other policy support for domestic refining, processing and manufacturing to help prevent gaps or bottlenecks in the supply chain.
Among the challenges ahead, Howell mentioned the need for a skilled and supported workforce throughout the extraction and supply chain as well as education and training across the battery ecosystem. Correcting a lack of domestic separations and refining and addressing the current concentration of multiple stages of the supply chain – including the heavy concentration of midstream capabilities in mainland China in the case of battery critical materials and rare earth elements – are also important goals.
Duncan Wood, vice president for strategy and new initiatives at the Woodrow Wilson International Center for Scholars, stressed the need for a "whole of society" approach that incorporates all levels of government, the private sector, research and educational institutions, and end-users of critical minerals to find an adequate response to exponential growth in demand for critical minerals as part of the clean energy transition. This strategy should prioritise the development of new resources, followed by new forms of extraction and processing, new technologies in both extraction and applications, energy efficiency models, and recycling and waste reduction.
North America
Mainland China
USA