A team from the Chinese University of Hong Kong's Faculty of Medicine has developed patent technologies that can help pharmaceutical companies improve vaccine effectiveness of their products and efficiency of developing vaccines. The start-up has already signed cooperation agreements with a number of pharmaceutical companies to co-develop vaccines.
Beth Bioinformatics, founded by Professor Maggie Wang and Professor Benny Zee, was one of 10 winners at the Start-up Express entrepreneurship programme organised by the Hong Kong Trade Development Council (HKTDC) and will participate in large-scale events such as the Asia Summit on Global Health in November.
Virus mutation prediction
The gene mutation rates of ribonucleic acid (RNA) viruses such as influenza and SARS-CoV-2 are high, but vaccine clinical trials generally take at least three months. This means the vaccines' contents may lag behind the spread of new variants and blunt the effectiveness of the vaccines' protection.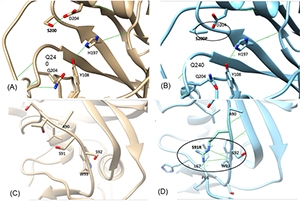 Beth Bioinformatics deployed interdisciplinary techniques – including bioinformatics, computer science, statistics, mathematics and molecular biology – to analyse viral genome sequence data sourced globally in-depth; and used artificial intelligence (AI) algorithms to compile a system that effectively predicts virus mutations. The technology could accurately project which strains would circulate predominantly in future and therefore, designing vaccines using antigens in line with these strains could greatly improve the efficacy of vaccines.
The team is actively commercialising its research results. In addition to predicting virus mutations and designing vaccines, Beth Bioinformatics also provides rapid assessment of vaccine effectiveness, codon deoptimization, and other technologies to help pharmaceutical companies develop high-quality, compliant vaccines.
Breakthrough in evaluating COVID-19 vaccines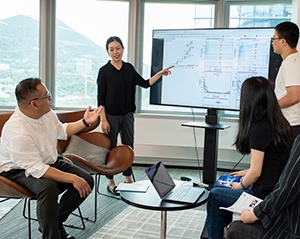 In June, the team published an academic article regarding a major breakthrough in evaluating the efficacy of COVID vaccines on Nature Medicine, an international medical journal, detailing that the team had developed a method to accurately evaluate different COVID-19 vaccines in real-time using computers to analyse viral genome sequences.
Prof Wang said traditional clinical evaluations often involve tens of thousands of participants and require at least some people to be infected by the virus.
"In addition, the administrative costs of questionnaire surveys and data analysis are high. There is also a chance that virus mutation will outstrip the vaccine, which may then fail to gain regulatory approval – a great risk for pharmaceutical companies. Meanwhile, our calculation method can evaluate the protection of vaccines before people are vaccinated or infected, helping us to come up with the best combination of antigens."
Co-developing vaccines
Beth Bioinformatics' technologies have been applied to infectious viruses such as seasonal influenza. The firm has reached development agreements with a number of pharmaceutical companies to provide bioinformatic support for vaccine design, development and optimisation. The team is also providing COVID-19 analysis results to the World Health Organization for reference and is discussing potential co-development of new COVID-19 vaccines with a number of overseas mRNA drug manufacturers.
Prof Wang also expects the company to license its technology, allowing it to be used by official medical institutions, private hospitals and laboratories to further translate scientific research results into application and help to solve some of the industry pain points.
Immunity-virus interaction
Prof Wang said immunological problems are hard to solve through computer calculation and quantification, making the field unpopular. However, driven by her curiosity and desire to explore unknown areas, she continued to push forward.
"The virus genes are an interesting new world that needs to be explored by researchers. The virus genes have imprints from its interactions with human immune systems, which is the most amazing and interesting aspect for me."
Prof Wang said viral evolution is partly driven by human immune systems, describing the interaction as "complex and wonderful". She said the team was also developing a patent to screen diseases based on human genome data, which will help predict the possibility of onset and contribute to immunology and vaccine development.
US$2m target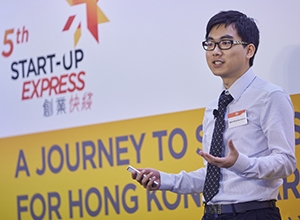 Beth Bioinformatics is a member of the Hong Kong Science and Technology Park Incu-bio Programme and HKAI Lab. The firm is expected to launch a pre-A venture capital financing round this year, the goal of which is to raise US$2 million to continue to improve the algorithm and add more data to "train" the system, so the scope of applications could be wider and the effectiveness of vaccines for different groups can be more carefully evaluated.
As a Start-up Express winner, Beth Bioinformatics will participate in the HKTDC's second Asia Summit on Global Health in November, hoping to meet potential partners and investors.
Related links
Beth Bioinformatics
Start-up Express