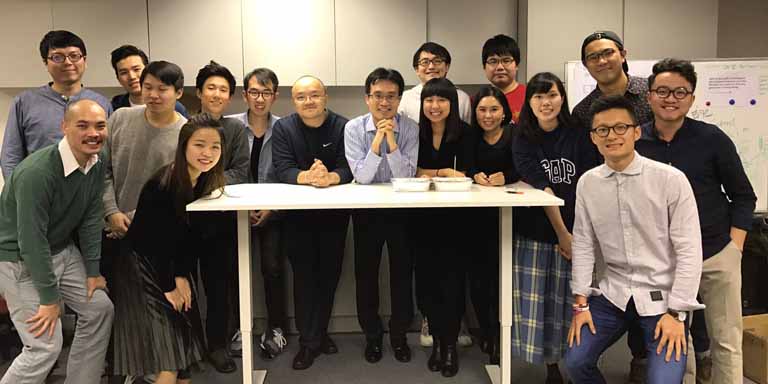 https://hkmb.hktdc.com/en/1X0AFHUR
Insurance Start-up Takes on Big Guns
Noting the insurance sector's slow pace and century-old business model, a banker is seeking to rework the industry.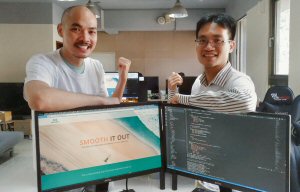 After detecting a gap in the health-insurance model in Hong Kong, entrepreneur Alvin Kwock decided there must be a better way.

The former JP Morgan banker left his position in 2015 to establish OneDegree, a Hong Kong-based insurance technology (insurtech) start-up, under the Cyberport Incubation Programme. By September 2018, OneDegree had raised HK$200m in Series A funding – the largest ever fundraising round for a pre-revenue insurtech start-up in Hong Kong.

The funding will be used to further advance OneDegree's technology development – thus far personally invested by Mr Kwock, OneDegree co-founder Alex Leung and most of the current team members – expand the product portfolio, support customer acquisition and serve as risk capital for its pending insurance operation. The company is in the process of obtaining authorisation to operate as a digital insurer in Hong Kong under the Insurance Authority's fast-track scheme launched in September 2017. It expects to have its first product, either pet or human medical insurance, on the market by early 2019.
Digital Efficiencies
The business idea came during the cancer journey of Mr Kwock's mother. Over the course of many hospital visits, he noticed how long people who couldn't afford health insurance had to wait for treatment. Even those who did have coverage found claims took so long to settle that some had to take out loans in the meantime.

At JP Morgan, Mr Kwock had seen the efficiencies gained after stock trading, once done on the phone with clients, moved to a digital platform. He saw an opportunity for the same with insurance.

"Today's insurance models are no different from how it was done 100 years ago, and one of the major reasons for this inertia is outdated technology systems," Mr Kwock said. "We're taking on a tall task by modernising an industry with large incumbent players, and building a highly flexible and scalable insurance technology platform from scratch. We're on the cusp of a new era, and our end goal is to empower customers with a smooth and seamless experience."

OneDegree has built a highly scalable end-to-end digital insurance platform with the flexibility to support all personal-line general insurance and health insurance products. This proprietary platform integrates a user-friendly front-end app, making it easy for consumers to purchase and manage their insurance policies with a powerful back-end system that enables advanced analytics and automation of traditionally manual processes across claims processing, policy management and customer service.
Willing Partners
The founders' goal is to be a full digital insurer in Hong Kong but to begin has entered into partnerships with leading organisations in insurance, reinsurance and health services to pilot its technology.

Both pet and human medical insurance products are "ready to go" pending regulatory approval, Mr Kwock said. Dozens of high-quality clinics in Hong Kong have signed on as partners, he said, including some of the most premium specialist hospitals.

The company's entirely app-based system expedites the claims process for both service providers and clients. "We expect that 80% of claims will be settled within two days, as compared to weeks or months (under the old system)," Mr Kwock said.

His banking background also meant Mr Kwock had access to the high-level investors he personally approached to back the venture. "As digital insurance is just beginning, we targeted investors who would be in it for the long haul," he said. "We are not looking to make quick money, and needed investors who were aligned."

Hong Kong's maturing start-up ecosystem gave confidence to the partners, helped, Mr Kwock said, by seeing the success of Hong Kong start-ups such as GoGoVan, Klook and Snapask.
Support at Hand
He also paid tribute to the support available from Invest Hong Kong (InvestHK) and Cyberport, who are "actively reaching out to help start-ups".

"Cyberport's relentless support has helped turn our seemingly impossible ideas into a truly differentiating product during the pre-revenue phase," Mr Kwock said. "With the new funding, we are going to commercialise our technology platform and change the market."

George Lam, Chairman of Cyberport, said that as a key driver of digital technology development in Hong Kong, "we are excited to see local fintech start-ups like OneDegree successfully securing recognition from renowned institutional investors and attracting sizable funding that will enable faster growth".

"We are so proud to have OneDegree in the Cyberport family," Mr Lam said. "Indeed, with devoted efforts, we have already established a strong fintech cluster with close to 300 fintech companies in our community. We will continue to provide comprehensive incubation, acceleration and investment support to start-ups, empowering them to drive Hong Kong's industry transformation and new-economy growth."
Finance & Investment
Health & Beauty