The vast resource-rich steppe nation of Kazakhstan and the vibrant financial hub of Hong Kong could not have sounded more dissimilar, but complementary strengths are making them perfect business partners.
With the city's advanced medical technology and Kazakhstan's massive market, a Hong Kong start-up specialising in 3D printing of medical implants recently inked a pact to provide solutions to a Kazakhstan cancer research and treatment institute.
Hong Kong's KOLN 3D and the Kazakh Institute of Oncology and Radiology (KazIOR) signed a Memorandum of Understanding during the sixth Belt and Road Summit in Hong Kong early this month, agreeing to cooperate on research and development in bone-replacement.
KazIOR conducts research, screening and treatment for cancer in the country. Cancer treatment involves repair and restoration of tissues damaged by cancer, including joints and bones.
Individually crafted
A search for such repairs brought together the parties, which plan to collaborate in applying patient-specific implants for bone tumour surgeries in the pelvis, scapula (shoulder blade) and maxillofacial regions.
Apart from sourcing solutions from the Hong Kong firm, KazIOR has invited KOLN 3D experts and collaborating surgeons from Hong Kong to host training workshops in Kazakhstan, and share leading medical experience with surgeons in the Central Asian country.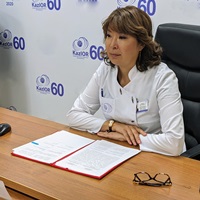 Kaydarova Dilyara, Board Chairperson of KazIOR, and Edmond Yau, Founder and CEO of Koln 3D Technology signed the agreement, witnessed by Patrick Lau, Deputy Executive Director of the Hong Kong Trade Development Council.
Ms Dilyara said the government-funded KazIOR carried out cancer screening and therapy and was looking at post-treatment repair for bone cancer sufferers. KazIOR also conducts intensive research into cancer causes, cures and treatment. Since cancer research is expensive, time-consuming and demands extensive expertise, KazIOR cooperates with many other organisations around the world, ranging from the United States and European Union countries to Commonwealth of Independent States (CIS) peers and Mainland China.
As well as expertise, the neighbouring Hong Kong offered geographic proximity, she pointed out, being just a few hours' flight from the Kazakh capital Nur-Sultan.
Metal implant company KOLN 3D provides customised solutions, in response to the worldwide shift towards individualised digital medicine where every treatment is crafted for an individual patient. The implants facilitate safer and faster surgeries in orthopaedics and other fields.
Global expansion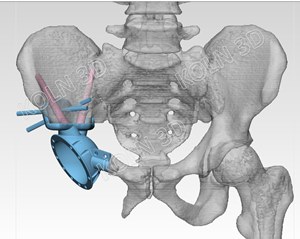 Mr Yau said the seven-year-old company was expanding in Europe, Central Asia and the Middle East and had already set up an office in Geneva to drive its expansion into Europe.
He said the medical market was very demanding and hard to penetrate but once a firm had acquired the trust of doctors it could rely on their loyalty as customers.
Mr Yau said KOLN 3D made its first medical implant in 2016, using a cobalt-chrome alloy to replace a talus, the nugget-shaped bone which articulates between the tibula and fibula (shin bones) and foot.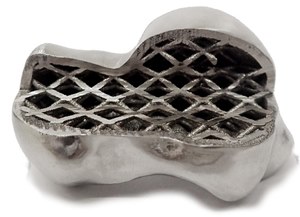 He sees KOLN 3D as part of the re-industrialisation of Hong Kong, with innovative technologies bringing high-technology production to a city which just a couple of generations ago was one of the world's leading producers of toys and textiles.
Improvements in digital technology allowed the firm to receive specifications from anywhere in the world, craft the part in Hong Kong and send it back to the patient's physician within a matter of days.
KOLN 3D, a long-term tenant of Hong Kong Science Park, has set up a new plant in the Tai Po Industrial Park. He said the greater space would let the firm move further into Asian and European markets, offering its customised products at competitive prices.
Related links
KOLN 3D
KazIOR
Belt and Road Summit