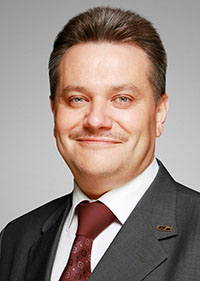 With well-educated populations, sophisticated infrastructure but relatively low costs, eastern European countries, including Russia, are fertile grounds for start-ups and naturally are turning their attention to Hong Kong.
This was discussed at one of the sessions of the webinar titled "Digital Week Online – Eastern Business Express, connecting Eastern Europe and Hong Kong", supported by the Hong Kong Trade Development Council (HKTDC).
Rapid progress
Underlining the speed of transformation in ties between Eastern Europe and Mainland China, Leonid Orlov, the Moscow representative of both the HKTDC and Invest Hong Kong (InvestHK), pointed out that the mainland computer giant Lenovo, which bought the personal computer (PC) manufacturing business of United States technology leader IBM more than 20 years ago, had recently set up a plant in Budapest, the capital of Hungary.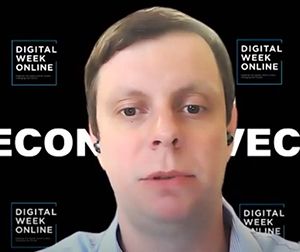 Ivan Ivanov, Founding Partner of Uvecon, a Hong Kong-based venture studio and organiser of the webinar, told the eastern European audience that Hong Kong offers a business-friendly environment, with ample support services accessible through the HKTDC, Invest Hong Kong and other organisations. He told the eastern European audience that it was important to find partners in Asia. .
Active network
He said Hong Kong has a very active fund-raising scene and investors are hungry for good deals.
Mr Ivanov said proximity to the vibrant market of Mainland China was a key attraction for Hong Kong, which is home to more than 3,360 start-ups last year, a 51% increase from 2017. The start-ups had more than 10,688 employees, a 69% increase on 2017 and the city has more than 116 co-working spaces, incubators, accelerators, an 87% rise. All this is in a city with a population of just 7.5 million
Founders of start-ups come from all over the world, with 15% of non-local founders from Mainland China, 12.3% from the United Kingdom, 10.7% from the United States, 9.1% from Australia, 7.9% from France, 7.7% Canadian, 4.5% from Singapore, 4.1% from Germany, 3.5% each from India and Italy, and the rest from other countries and territories.
The main industry for Hong Kong start-ups was fintech, with 468 companies, followed by e-commerce, supply chain management and logistics technology, with 385. Other sectors are professional or consultancy services,, information, computer technology, data analytics, design 234, education and learning, hardware 163 and health and medical.
The city has given rise to nine unicorns (firms valued at more than US$1 billion) – Gogo Van, Lalamove, WeLab, Klook, BitMEX, Sensetime, Airwallex, TNG, Animoca Brands – mainly in logistics, artificial intelligence and blockchain.
Mr Ivanov said Hong Kong has a strong support network for start-ups, with incubation and acceleration programmes run by such government-linked incubators such as Cyberport and the Hong Kong Science and Technology Parks (HKSTP), as well as private initiatives such as the Mills, Brinc, Tencent WeStart, DBS Startup Exchange and Cocoon.
Mr Ivanov said Hong Kong is a key city in the Guangdong-Hong Kong-Macao Greater Bay Area, which has a population of over 70 million and gross domestic product of about US$1.7 trillion.
The online environment in the mainland is very different to that in Hong Kong, which in turn is in line with the rest of the world's, he pointed out. All big mainland companies have representative offices in Hong Kong, he said. Excellent international connections make Hong Kong and the Greater Bay Area good gateways for the mainland.
Kevin Ho, Manager, Merchandise Trade & Innovation at the HKTDC, said the organisation is eager to boost links with eastern European countries, and has an office in Almaty, the largest city in the former Soviet republic of Kazakhstan, which shares a lengthy border with the mainland.
Mr Ho also said Hong Kong is a world-renowned innovation centre. At the 2021 Inventions Geneva, entries made through start-up incubator HKSTP landed 14 gold medals.
The HKTDC organises several start-up programmes, including IP Hatch and Startup Express, Mr Ho noted. The Asia Summit on Global Health, to be jointly held by the HKTDC and the local government in November, would help healthtech start-ups, he said.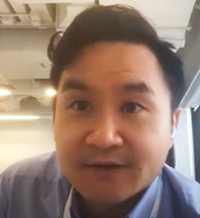 CY Lu, Senior Manager of InvestHK's Startmeup Hong Kong programme, said his organisation supports start-ups worldwide and in Hong Kong. The concentration of talent and capital in the city was drawing in start-ups, augmenting the ecosystem. Hong Kong already has a well-developed fintech ecosystem for start-ups and is a good venue Eastern European start-ups looking to develop fintech.
Mr Orlov said that during a visit to the Skolkovo Startup Village in Moscow (main picture) many entrepreneurs had asked him which centre is the best to use in Asia.
Mr Lu said Hong Kong is the ideal choice for access to the rest of China and Northeast Asia.
Also addressing the webinar were the Russian and Eastern European founders of several start-ups, whose insights will be featured in a follow-up article.
Related link
Full webinar