As restrictions to limit the spread of COVID-19 kept audiences out of theatres across the world, entertainment quite literally streamed online. And Asia's leading film and television content market also moved into the digital realm.Organised by the Hong Kong Trade Development Council (HKTDC), this year's Hong Kong International Film and TV Market (FILMART) was held as a virtual marketplace under the name of FILMART Online. The four-day event concluded successfully on 29 August and attracted nearly 7,000 international buyers from 73 countries and regions, with more than 2,000 online business-matching meetings arranged.
Online exhibition boosts deals
FILMART Online provided a platform for the release and promotion of about 2,100 film and TV productions to potential buyers from around the world. The digital marketplace offers a virtual screening tool and an advanced search function, aiming to promote cross-media and cross-industry collaboration.The organiser extended various functions of FILMART Online until 30 September. Up to and including that date, exhibitors can continue to promote their productions and connect with buyers through the multifunctional online platform, while buyers can search for projects and enjoy online screenings, as well as viewing footage from the online conferences and seminars held as part of FILMART Online.
Fringe events facilitate exchange
FILMART Online included 22 fringe events, drawing more than 35,000 views in total. Among these events, six online conferences addressed the latest industry developments in areas such as streaming platforms and technologies for developing interactive entertainment content. Representatives from Japan, France, the Philippines, Finland and Taiwan introduced their quality productions and detailed local measures introduced in support of entertainment projects.
Mainland entertainment bounces back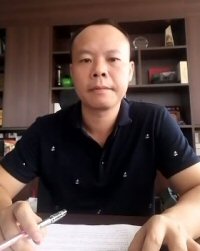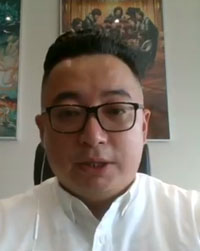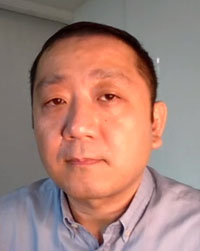 Among the panel discussions was "Rise Above & Go Beyond: China Entertainment Forecast", moderated by Jez Zhang, CEO and Chief Analyst, iiMedia Research Group – a Guangzhou-based a third-party data mining and analysis organisation for industries in the new economy – who spoke to James Li, Senior Vice President of NCM Group and CEO of New Classics Media Pictures, a Tencent-owned mainland entertainment company that invests in and produces television shows and films and Yuan Zhou, Co-founder and Executive Vice President of boutique entertainment production house Linmon Pictures.The panel speakers, representing companies that each play a unique and significant role in the mainland's entertainment market, described how the giants adapt to the ever-changing market by re-deploying content acquisition, production and marketing strategies.
Adapting to change
Apart from the improving quality of film and TV production in Mainland China, advances in streaming and media platforms have allowed new forms of content creation and production, as well as the introduction of fresh marketing and distribution channels. The COVID-19 outbreak temporarily closed movie theatres in the mainland, leading the streaming businesses to boom. The mainland is now recovering from the pandemic but the industry needs to revive itself by gradually integrating online and offline business models. Mr Zhang asked the panellists how they had adapted to the suspension of cinemas in the mainland during COVID-19 lockdowns. Mr Li said screenings had been suspended for half a year but on the recent Qixi Festival (25 September), also known as Chinese Valentine's Day, box office takings jumped to Rmb520 million (US$76 million), about Rmb60 million below the takings for last year, a stellar performance considering cinemas were limited to 50% occupancy. This made him hopeful for the future. Further optimism came with the release of potential blockbusters such as The Eight Hundred. NCM Pictures is producing six TV series which have not been impacted by COVID-19, according to Mr Li. There are also two films in production, including a co-production with Hong Kong. Some other productions had to be postponed to the second half, he said.The pandemic had not hit confidence but had postponed some tasks, Mr Li said. He remained confident that there will be a rapid recovery.
Attention shift
Mr Yuan agreed that the industry in the mainland was set for a rapid recovery. Entertainment moved online during past lockdowns, resulting in online performance exceeding expectations, he said. Mr Yuan also noted the Qixi Festival performance in the world's largest film market as a reason for optimism, and indication that there is great potential to grow. New releases from abroad will launch in September, with some being released both online and offline, he said. Disney's version of the Chinese epic Mulan, for example, was first launched offline overseas but will be released online and in theatres simultaneously in the mainland. Mr Yuan is optimistic that investment in the industry will increase."You are clearly both confident," Mr Zhang said. "In past six months, the industry has explored online and offline channels and kept up to date with operation and consumption patterns and viewer demand is still there." On the other hand, people feel depressed and isolated and as a result will be drawn to blockbusters and this demand is still present. "What is your outlook for recovery, when can we go back to normal?" he asked the panellists.
Recovery mode
By year-end the market will reach 70% to 80% of the 2019 level, Mr Yuan said, and will be in line in 2021. Prospects depended on the COVID trajectory and blockbuster release – some blockbusters were delayed, he pointed out. Mr Li agreed with this projection and was more bullish for 2021 since control of the pandemic will lead to global blockbusters releases. The mainland has 70,000 cinema screens, an infrastructure that allows blockbusters to quickly gain traction.He pointed out that visual effects are very effective in cinemas as the impact cannot be emulated at home or on mobile screens. Market reaction would be critical, Mr Li said. Golden Week, at beginning of October, will be the first post-pandemic holiday period and will be a good time for blockbusters release as it may bring a Qixi-like bounce. Box-office takings will jump next year in post-pandemic recovery effect, Mr Li predicted, providing a great incentive for the film industry to invest in new productions. He said the industry had reached the bottom of the curve and will soon bounce back, with 2021 a good year for the industry in the mainland and abroad.
Fit for channel
Mr Yuan said the trend for entertainment is to move online but the experience and social setting of cinemas cannot be replicated online. Producers have to consider these factors when selecting between online and offline channels. "In May and June, Linmon decided to make the newest release online because there were new waves of infections, shutting Beijing cinemas. Online launches can supplement offline screenings. When planning, producers need to consider whether a film's characteristics fit in with the channel."Mr Li said producers can consider using both channels – online launches generate more interest. Whether using old or new launches, the key is good content – viewers will go to good content regardless of channel. Offline and online do not work in opposition and new channels which we cannot even foresee right now will appear. Consider that after a century of history film continues to evolve, he said. "Without evolution it will die. We always have to adapt. I come from traditional theatre but embrace online market."Echoing these remarks, Mr Yuan said the internet is still evolving, as reflected in the way an old TV series relaunched with shorts on TikTok, a mainland-based video-sharing social networking service, attracted a good deal of attention. The entertainment industry in the mainland needed to be very flexible and down to earth, and closely match changes in the market, he advised.
Related link
FILMART Online