As with most commercial sectors around the world, the past few months have been devastating for the Hong Kong and Mainland China‑based film industry. Indeed, with all cinemas across the mainland closed since 23 January as part of moves intended to stem the spread of COVID-19, the industry's primary source of income has been effectively shut down.Although a number of mainland provinces reopened some cinemas as early as March, the mainland's National Film Administration (NFA) immediately ordered them closed again, partly over fears of a heightened level of infection and partly because audiences were mostly staying away anyway. Most painfully, the closures have already affected two of the biggest box office periods – Lunar New Year (24‑30 January) and the May Day holidays (1‑5 May). Accordingly, the NFA has recently indicated that it expects mainland box-office losses to amount to US$4.2 billion in 2020, with about half that sum borne by the Hollywood studios.Hong Kong cinemas were also shuttered for six weeks, eventually reopening on 8 May. At present, however, cinemas in three of the major export markets for Chinese movies – Singapore, Malaysia and Thailand – remain closed. According to the Hong Kong Theatres Association, box office takings for the three months February‑April this year were down by 80% compared with the same period in 2019.Beyond cinemas being shuttered, nearly all physical production and post‑production activity was put on hold in Hong Kong and the mainland in early February until only very recently. This saw at least two of the Hong Kong‑mainland co‑productions that were shooting in January – Filmko's action thriller Polar Rescue (starring Donnie Yen) and Mandarin Motion Pictures' G Storm (starring Louis Koo) forced to shut down.
Contractor fallout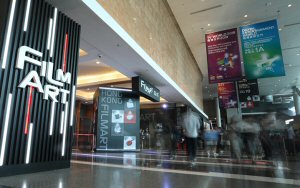 The immediate impact of the cinema closures and the suspension of production work has been the bankruptcy of about 5,000 of the mainland's smaller film and TV companies. In the case of Hong Kong, while it has so far staved off major bankruptcies in the sector with help from the government's two stimulus packages, hundreds of film workers – typically, those working on short‑term or freelance contracts – have lost their jobs.Inevitably, the outbreak has also impacted negatively on the international export of Chinese‑language films. For its part, Hong Kong has a long history of handling the international sales of Chinese language movies, whether produced in Hong Kong or on the mainland. Over recent months, however, sales have slowed considerably, with cinemas closed and productions on hold.Outlining the particular challenges, Fred Tsui, General Manager of Hong Kong‑based film distributor Media Asia, said: "One problem is that we don't know when we'll be able to release the films on our slate in [the mainland] – and we can't really sell internationally if we don't have confirmed local release dates. Having said that, while there's still a global lockdown in place, it would be difficult to sell on an international basis anyway."In addition to the problems facing cinema operators and filmmakers, the global film festivals and markets around the world, many of which act as sales platforms for the international rights to new films, have also fallen victim to the virus outbreak. One of the first such events to reschedule was the HKTDC Hong Kong International Film & TV Market (FILMART), organised by the Hong Kong Trade Development Council, which has shifted from its traditional March slot to late summer (27‑29 August).As the virus has spread across North America and Europe, nearly every film and TV event from March onwards has been either postponed, cancelled altogether or reinvented in an online‑only format. Among those to have fallen victim are two of Frances's major international TV markets – MipTV and Series Mania – and Las Vegas theatre operator confab CinemaCon, as well as several major spring festivals, notably Tribeca (New York) and South By Southwest (Texas / Beijing).More recently, the organisers of the world's biggest film market – the Marche du Film, part of the Cannes Film Festival – have confirmed that this year's edition will take place entirely online (22‑26 June). This will be via a digital platform that enables sellers to do business via Virtual Sales Booths and Zoom meetings. The Cannes Film Festival proper (originally scheduled to take place 12‑23 May) has now been postponed twice, with no final decision yet taken as to when – or indeed if – the 2020 iteration will actually occur.
Seeds of recovery
With Asia seemingly beginning to get its own virus outbreak under control, there are – of late – some apparent glimmers of hope for both the Hong Kong and mainland film industries. Indeed, a number of the major mainland movies that had entered production prior to the lockdown – including Zhang Yimou's Impasse and Guo Jingming's The Yin-Yang Master: Dream Of Eternity – are said to have recently resumed filming.In Hong Kong, however, production work has yet to resume in a meaningful way. At the same time, due to the quarantine measures in place, Hong Kong film workers are – by and large – barred from working on mainland productions. The local industry, though, is apparently set to be boosted by an injection of HK$1 billion (US$129 million) in additional funding courtesy of the Film Development Fund (FDF), an initiative administered by the Hong Kong Film Development Council (HKFDC). While the funding was not originally intended to alleviate the impact of a virus outbreak (it was announced by the Hong Kong government last year and was supposed to be launched at FILMART in March), it could not have come at a better time for the ailing industry.
The HKFDC is also launching a Directors' Succession scheme, which will see veteran Hong Kong filmmakers produce films directed by new talent. In total, the FDF will invest up to HK$9 million in about 10 to 12 projects, with the producers expected to raise the remainder of the budget on the open market.Explaining the rationale behind the initiative, HKFDC chairman Wilfred Wong said:"We'd like Hong Kong directors to be under some kind of mentorship so they can mature more quickly. The films we'd choose to support would also be of very high quality, allowing us to try to expand the market.
"While first‑time directors can be difficult to promote, if we invite veteran filmmakers – the likes of Johnnie To or Tsui Hark – to work with a young director of their choosing, we hope their involvement will both draw in other investors and guarantee the quality of the film."The HKFDC is also expanding its existing First Feature Film Initiative with plans now in place to fully finance six films a year with budgets of up to HK$8 million. At the same time, it hopes to increase the level of investment in its Film Production Financing Scheme from HK$6 million to HK$9 million per project. Several other schemes, related to script writing, local audience development and developing international markets, are also said to be in the pipeline.
COVID response
While all such initiatives have been welcomed by the wider industry, they were originally intended to address long‑term development needs rather than to help mitigate an ongoing crisis. Mr Wong, however, said the HKFDC had also earmarked HK$20 million to cover the cost of short, industry‑focused advanced professional training courses.Outlining their current relevance, he said: "The movie business has been badly hit and this is a good time for people to upgrade their skillsets. We're also looking at ways that we can enhance the Film Production Financing Scheme so that people are willing to start making movies sooner than expected. We are hoping to remove some of the restrictions and make it both more effective and more straightforward."In addition to the government‑funded measures, several private initiatives have also been announced. The Federation of Hong Kong Filmmakers, for instance, is working with the Hong Kong Performing Artistes Guild (HKPAG) on the provision of an emergency fund for badly affected below‑the‑line crew members.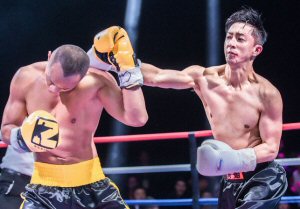 In another move, two of Hong Kong's biggest film studios – Emperor Motion Pictures and One Cool Film Production – have joined forces to co‑produce and co‑distribute a slate of 10 films, all of which are to be shot largely in Hong Kong with a local cast and crew. Announcing the move, a joint statement from the two companies said: "Creators, actors and crews are being quickly assembled in order to put the industry back to work as soon as possible." In line with this, it is believed that work on the first films on the slate will begin in the second half of this year.Some studios have already decided not to wait and see when the mainland will reopen its cinemas, choosing instead to premiere their latest offerings via one of a number of online platforms. Back in February, for instance, Huanxi Media sold its Lunar New Year blockbuster, Lost In Russia, to ByteDance – the Beijing‑based content distributor behind the popular Tik Tok app – as part of a wider deal worth US$90 million. More recently, Media Asia premiered its action title, Knockout, on iQiyi, Baidu's streaming service. The National Film Administration is, however, set to tighten regulations in order to enforce a theatrical release programme to protect cinemas.Explaining just why operators called in the regulators, Jimmy Wu, Chief Executive of Lumiere Pavilions, the Beijing‑headquartered high‑end cinema chain, said: "While we're not concerned about films going online, understanding the pressure some productions are under to repay their investors, in some cases it amounts to a breach of contract as prior agreement has been reached with the cinemas. In such instances, cinema operators may have already spent both time and money on promoting a particular film."
Related links
HKFDC
HKTDC Research