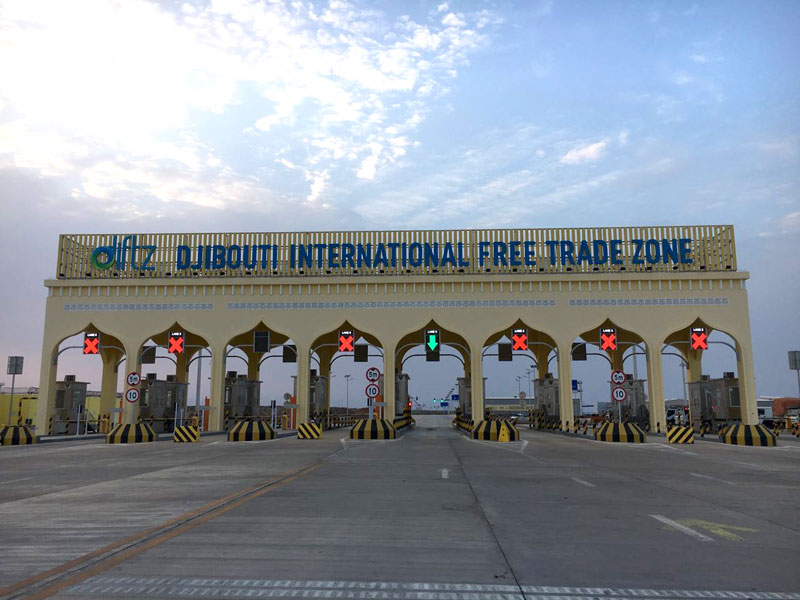 https://hkmb.hktdc.com/en/1X0AJ9YB
Djibouti: An Emerging East African Trading Hub
Home to a small population of less than one million, Djibouti is one of the smallest countries in East Africa, strategically located at the mouth of the Red Sea. With few natural resources and little industrial activities, Djibouti's economy depends heavily on logistics services and trade through its international port. In a bid to transform itself into a commercial trading hub for the broader region, the country has invested in projects across the road, rail, port and airport sectors. In particular, there has been an expanding economic footprint from China in the country, with many projects driven by the Belt and Road Initiative (BRI).
Strategic Location in the Horn of Africa
Djibouti's strength lies in its strategic location next to Bab-el-Mandeb, the strait that connects Mediterranean Sea to the Indian Ocean via the Suez Canal, Red Sea and Gulf of Aden. The strait is one of the busiest maritime routes, with about 30% of global merchant shipping passing through every year[1]. Given its advantageous geographical location and natural deep-water port, the country is becoming more important as a regional trading and transhipment hub in the Horn of Africa.
In addition to capitalising on its strategic location, Djibouti benefits from being almost the sole maritime trade conduit for Ethiopia, Africa's second most populated nation and an economic powerhouse in East Africa. Ethiopia's economy has experienced strong growth in the past decade, at an average annual rate of 9.9%, compared to a regional average of 5.4%.[2] However, limited by its landlocked position, Ethiopia has relied overwhelmingly on Djibouti for logistics, which handled over 90% of its total trade in 2018. This allows Djibouti to leverage such dependence to its advantage, serving its strategic positioning as a vital gateway to the African market.
The Port of Djibouti now serves as a key transhipment centre and a principal maritime outlet for imports and exports from the surrounding landlocked African hinterland. To expand its ability to serve as a platform and trading hub for African countries, Djibouti has invested heavily in port infrastructure in the past few years, with four new ports inaugurated in 2017, namely Doraleh Multi-purpose Port, Port of Ghoubet, Port of Tadjourah and Damerjog Livestock Port.
Djibouti's proximity to hotbeds of turmoil in the Middle East and Africa, as well as relative political stability, also makes it strategically attractive for military superpowers to set up bases here. The country hosts more foreign military bases than any other country, with military presence of the US, France, Germany, Spain, Japan and recently China.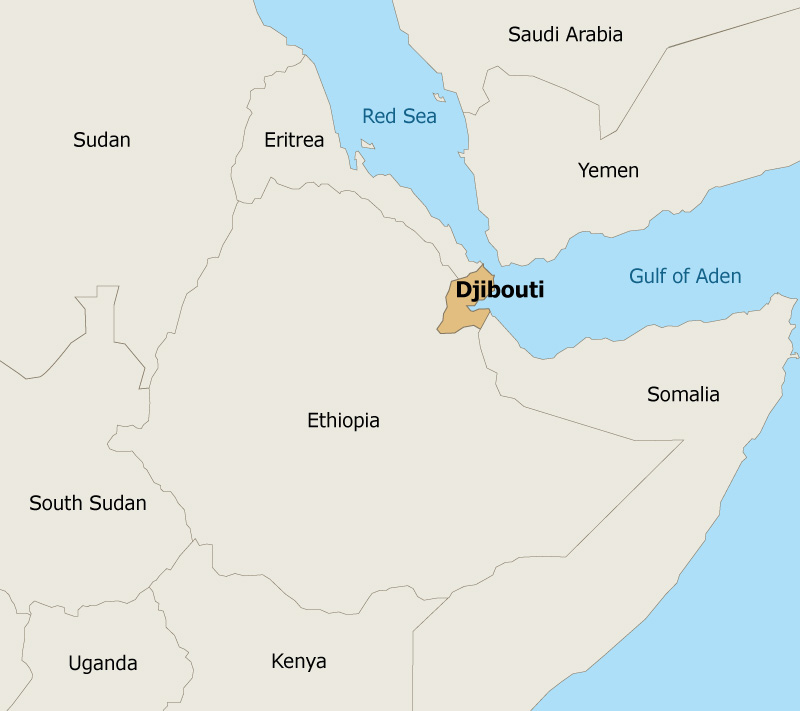 Improving Regional Connectivity: Addis Ababa-Djibouti Railway
The role of Djibouti as Ethiopia's gateway for trade is further enhanced with the new Addis Ababa-Djibouti Railway, a standard gauge international railway linking Djibouti and Ethiopia's capital city. Jointly constructed by two Chinese state-owned enterprises – China Railway Group Limited (CREC) and China Railway Construction Corporation Limited (CRCC) – this 750km railway, which has been in operation since January 2018, is the first fully cross-border railway line in Africa.
The railway is seen as a game-changer for both countries, which plays a pivotal role in improving regional trade and reduces road congestion. Given its landlocked status, Ethiopia's imports and exports depend heavily on the port of neighbouring Djibouti, with most cargo previously transported to and from Djibouti by road. However, logistics inefficiency and poor transport infrastructure remained a bottleneck, resulting in congestion at the port of Djibouti or on the road.
The opening of Addis Ababa-Djibouti Railway enables the carrying of far more cargo tonnage per trip and has cut travel time between Djibouti and Ethiopia's capital, Addis Ababa, to just 12 hours, which the same trip by road could take at least three days. Besides cargo shipments, the new railway also offers a faster and more comfortable transport alternative for residents from both sides of the border.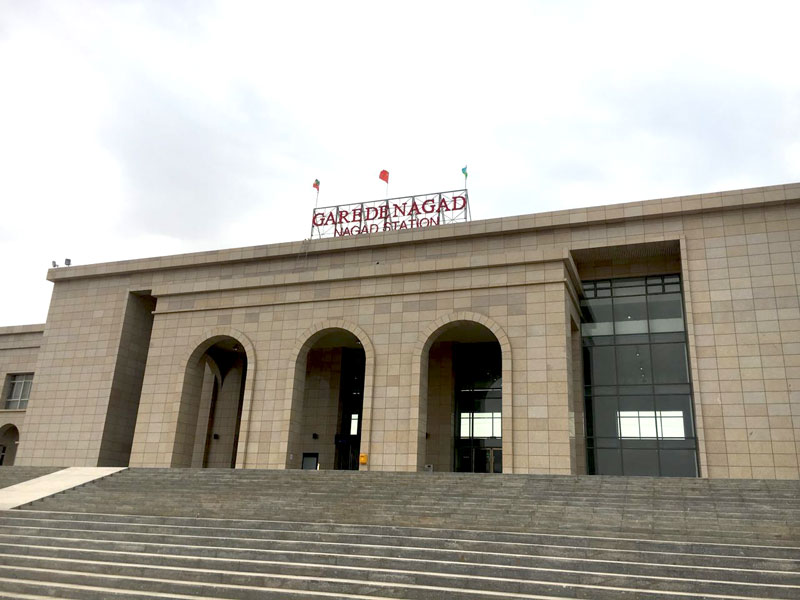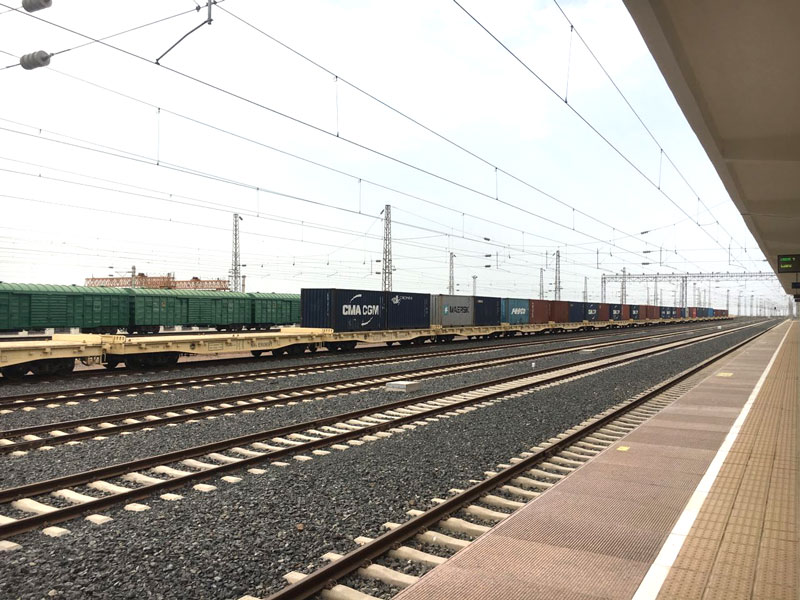 Djibouti International Free Trade Zone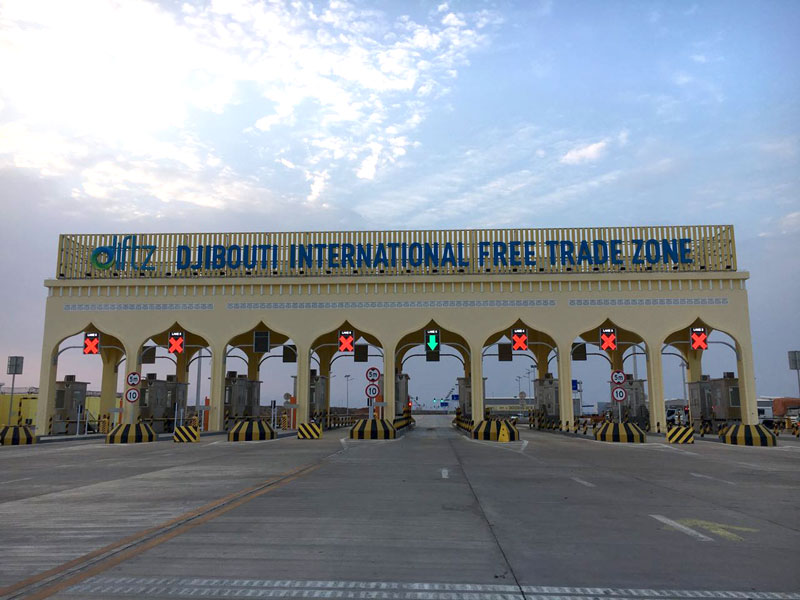 The launch of the Chinese-built Djibouti International Free Trade Zone (DIFTZ) marks a major step to enhance Djibouti's position as a trading and logistics hub in East Africa. Costing US$3.5 billion, phase one of the DIFTZ was opened in July 2018, offering overseas companies a solid manufacturing and processing base in Djibouti, with access to port and utilities facilities. Jointly operated by Djibouti Ports and Free Zones Authority (DPFZA) and China Merchants Port Holdings, the free zone houses several industrial clusters focusing on trade and logistics, as well as export processing. One-stop shop supporting services, such as customs clearance support, business registration and employees' welfare, are also available within the zone.
Transsion, a Shenzhen-based mobile phone manufacturer, which leads the African phone market with its Tecno brand, is one of the companies currently operating in the DIFTZ. Before setting up its base in Djibouti, Transsion manufactured mobile phones in mainland China, then shipped to Dubai via Hong Kong. The final products were then transported from Dubai to major African markets, such as Ethiopia and Kenya by air. The expensive freight cost and long shipping time under this operation model has made Transsion shift its product assembly to DIFTZ with imported electronic components from the mainland and Hong Kong.
Setting up an assembling line in Djibouti allows companies like Transsion to deliver products to African destinations faster, while achieving better cost efficiency. In particular, Djibouti is suitable for export-oriented and low-skill assembly manufacturing companies in sectors such as electronics, packaging and toys. DIFTZ presents an increasingly handy option for Hong Kong and mainland companies looking for export processing opportunities overseas and gaining access to the enormous East African markets.
Despite Djibouti's manufacturing and export potential, businesses should take note of the operational challenges they may face. Given its small population of less than a million, Djibouti offers relatively limited labour supply, which could be unfavourable for labour-intensive industries. The country's electricity cost is also one of the highest in East Africa, mainly due to its reliance on diesel and electricity imports from Ethiopia, where the cost of electricity is almost seven times lower than that of Djibouti. More information on the manufacturing environment in Djibouti can be found here.
China's Economic Engagement in Djibouti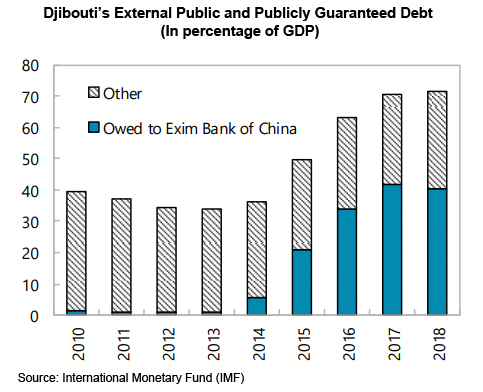 In recent years, economic growth in Djibouti has been fuelled by large-scale infrastructure investments and a rapid expansion of trade activities. According to the International Monetary Fund (IMF), the country's real GDP growth averaged close to 7% from 2014 to 2017 and is projected to grow at 6% in the next five years.
Since 2014, the government has promoted investments in maritime facilities, free trade zones and railway infrastructure. This effort has been largely supported by the Chinese government and investors, which are playing a growing role in this tiny country. China has provided over US$1 billion in financing major infrastructure projects in Djibouti since 2000[3], including the Djibouti International Free Trade Zone, the Addis Ababa-Djibouti Railway, two airports and a water pipeline. China Merchants Port Holdings has also taken over the operation of Doraleh Container Terminal from Dubai-based port operator, DP World and helped to develop a multi-purpose port in Djibouti. However, the investment boom has also been accompanied by rapid accumulation of sovereign debt, much of it is based on lending from Export-Import (Exim) Bank of China.
Improving Business Environment
Djibouti jumped 55 ranks in the World Bank's 2019 Doing Business Index and now sits 99th globally. This East African state also ranked second out of the ten economies which show the most notable improvement in business environment. Over the past year, Djibouti has implemented several key reforms in improving the business climate, particularly on strengthening its legal framework. For example, the country has established a dedicated division within the court of first instance to resolve commercial disputes and adopt a new civil procedure code that regulates voluntary conciliation and mediation. Djibouti also implemented strict deadlines for registering property sale agreements with local tax authority and digitising its land registry. In addition to this is a relatively stable currency – pegged to the US dollar at a fixed rate since 1949 – and the absence of foreign exchange control. The relaxed foreign exchange regime, together with recent reforms, help lay the foundations for private sector led growth and strengthening investor confidence.
Tourism: Attractive Proposition for Investors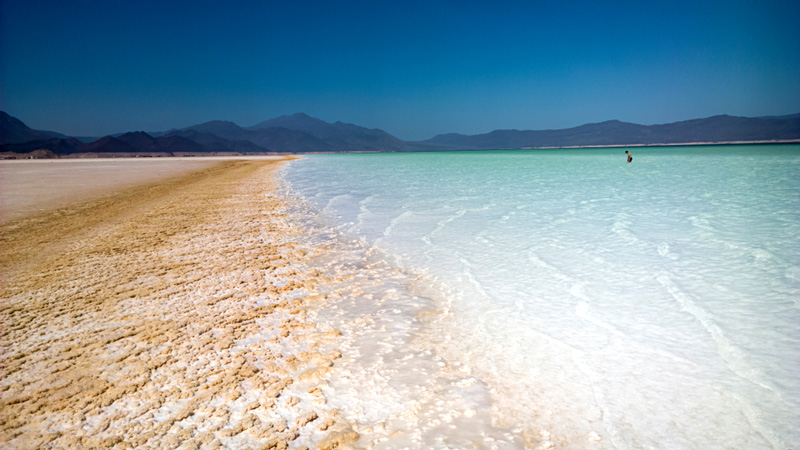 Besides infrastructure, Djibouti is also eyeing investment to boost its tourism industry, which accounts for only 3% of its GDP. Djibouti benefits from a number of niche attractions, including sandy beaches along the Red Sea, salt lakes, volcanic fields and popular underwater diving sites. Visitors from European countries are the main sources of Djibouti's international arrivals, although regional tourism from neighbouring countries such as Ethiopia, the UAE and Eritrea accounted for as much as 40% of arrivals. Djibouti is also gaining popularity among visitors from Asia, including China and Japan, as well as the US.
However, the leisure segment is still insignificant, with majority of foreign visitors coming for business trips only. The country also lacks sufficient world-class hospitality infrastructure to accommodate international tourists, with only two five-star hotels available in the country, namely Djibouti Palace Kempinski and Sheraton. Due to the government's drive to achieve economic diversification through developing its tourism industry, Djibouti offers investment and business opportunities for Hong Kong and mainland companies to forge closer partnerships in the hospitality sector, particularly investment in hotels and retail infrastructure, and hotel management professional services.
---
[1] Logistics Update Africa
[2] World Bank
[3] Congressional Research Service, September 2019