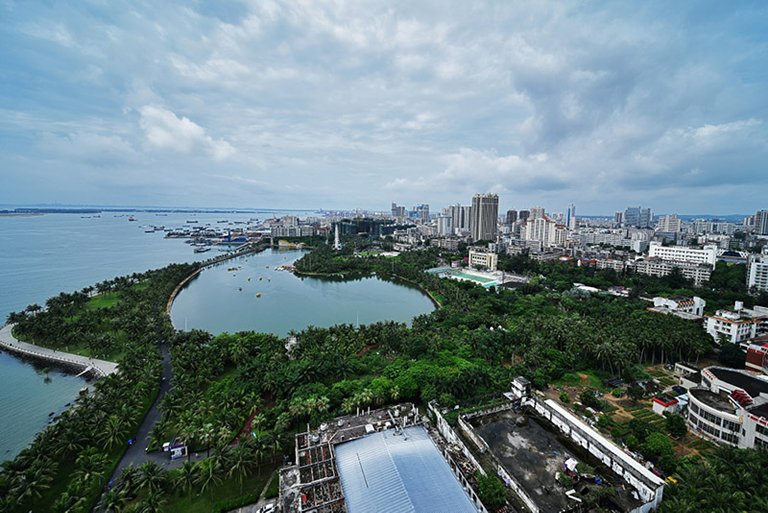 https://hkmb.hktdc.com/en/1X0AIMLL
Developments in Western Guangdong and Opportunities for Hong Kong
The three prefectural-level cities of Zhanjiang, Maoming and Yangjiang make up Western Guangdong. Of these, Zhanjiang and Maoming are relatively well-developed, with an emphasis on heavy and chemical industries, between them contributing 80% of the region's total GDP. Zhanjiang and Maoming are located at the crossroads of the China (Hainan) Pilot Free Trade Zone (Hainan FTZ), Guangdong-Hong Kong-Macao Greater Bay Area (GBA) and Beibu Gulf, giving clear advantages as an integrated transport hub.
Guangdong province has recently relaxed rules on foreign capital access to the manufacturing sector and launched further opening-up policies in a bid to draw more foreign investors into the province. In the long run, the development of Zhanjiang and Maoming, along with their peripheral areas, offers good opportunities for Hong Kong businesses, in particular professional services providers.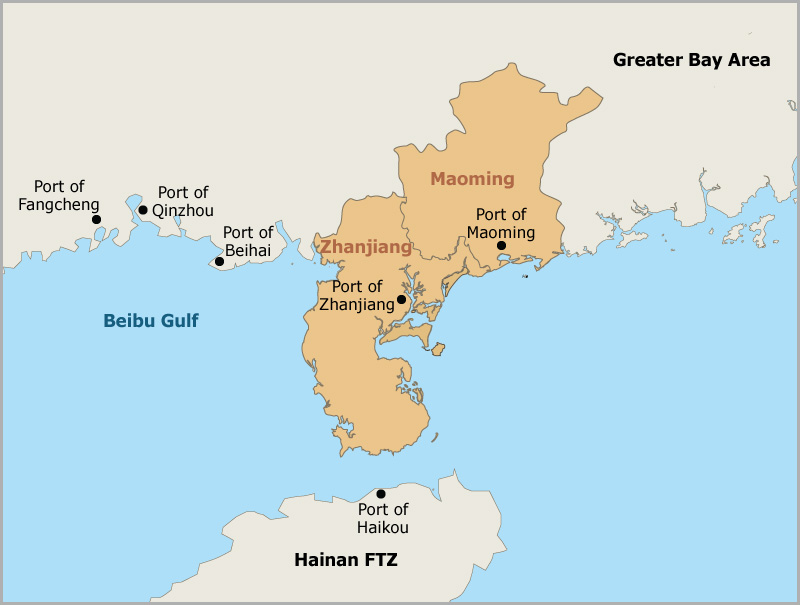 Zhanjiang and Maoming: An Integrated Transport Hub
Situated at the crossroads of three national strategic programmes – the Hainan FTZ, GBA and Beibu Gulf, Zhanjiang and Maoming play a significant role in Guangdong's coastal economic belt. As a 'sub-centre' city in Guangdong, Zhanjiang was among the mainland's first 14 coastal cities to be opened in 1984 and one of the first key pillar cities for maritime co-operation under the Belt and Road Initiative (BRI).
Neighbouring Zhanjiang in the west, Maoming is a key city in Guangdong's coastal heavy and chemical industrial belt. Dubbed the 'Petroleum City of Southern China', Maoming is home to petrochemical, energy and raw materials industries.
As the three national strategic programmes are now in full swing, the two cities are actively improving their transport network to further enhance their status as an integrated transport hub.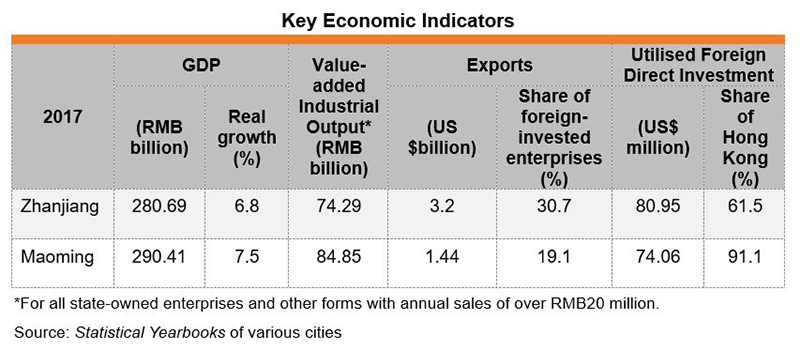 With its location on the western Guangdong coast, Zhanjiang has natural advantages for port construction. The city has the largest natural deep-sea port in western Guangdong and the Beibu Gulf Rim region, with an annual cargo throughout topping 300 million tonnes, placing it second in Guangdong province and first in the Beibu Gulf area. In July 2019, Zhanjiang launched the first south Asia direct cold-chain express line operating between India/Malaysia and Zhanjiang. According to Zhanjiang customs, compared to transhipment through Hong Kong by barge, a trip via Zhanjiang can shorten journey time by seven to 12 days and reduce logistics costs by about US$100 per TEU. This can help local enterprises venturing into markets in south Asia and ASEAN. Construction is also now underway for a 400,000 tonne-class sea route, which will make Zhanjiang the only deep-sea port in southern China capable of handling 400,000 tonne-class liners.
Maoming is also an important port on the Guangdong coast. To enhance its sea transport capacity, the city has built the Bohe New Port Area at Bohe Bay to its southeast. Jointly developed by Guangzhou Port Group and Maoming Port Group, the facility commenced operations on 22 March 2019, and will provide 40 berths on a planned total area of 20 sq km. The eastern operation area is designed for the berthing of deep-water vessels to serve the Maoming hinterland, especially the stops along the Luoyang-Zhanjiang railway for transporting coal, crude oil and mineral ores, as well as container terminal services. The western operation area provides general berthing, serving equipment manufacturing and coastal industries.
The first high-speed railway in western Guangdong, the Jiangmen-Zhanjiang section of the Shenzhen-Zhanjiang Railway, started operations on 1 July 2018. This expansion of the Pearl River Delta (PRD) rail network has facilitated exchanges between the GBA and western Guangdong. More than 14 million passenger trips were recorded in the Jiangmen-Zhanjiang line's first year of operation, according to the China Railway Guangzhou Group Co Ltd.
The government attaches great importance to developing western Guangdong's railway system, as reflected in the Implementation Plan for the Outline Development Plan for the Guangdong-Hong Kong-Macao Greater Bay Area, promulgated recently by Guangdong province. The document sets out the support that will be given to the construction of a railway linking Guangzhou with Haikou via Zhanjiang. Western Guangdong is poised to play a crucial connecting role in the overland international route between the pan-PRD region and ASEAN countries.
10 Policies to Draw Foreign Investment
In addition to transport network construction, Guangdong's further opening up policies will also advance western Guangdong's development. In December 2017, the Several Policy Measures for Further Expanding Opening-Up and Actively Using Foreign Investment were implemented in Guangdong. It is hoped that foreign investment can be tapped to help speed the establishment of a modern industrial structure. A revised edition of the document was promulgated in August 2018.
The revised edition sets out policies to be implemented in 10 areas, including further expanding market access, providing greater funding incentives to foreign investment projects, stepping up protection for land use, supporting R&D and innovation, strengthening projects' financial support, enhancing assistance to talent, increasing intellectual property protection, raising the level of investment and trade facilitation, optimising the business environment in key industrial parks and improving the mechanism for maximising the effective use of foreign investment. The measures seek to strengthen support and protection for foreign investors in Guangdong and attract quality overseas finance to the province.
A number of foreign firms have already invested in Guangdong under the province's opening-up policy. A good example is German chemical giant, BASF, which has started working in Zhanjiang in recent years. In July 2018, BASF and the Guangdong provincial government signed a memorandum of understanding to further co-operation. In January 2019, the company announced plans to build an integrated production base ('Verbund site') in Zhanjiang, which will be its seventh globally and the second in China.
The project includes constructing a steam cracker and various downstream plants with an annual production capacity of one million tonnes of ethylene. Scheduled for completion in 2030, the project will become BASF's third largest production base globally and the largest in Asia. Together with key plants like Zhanjiang Iron and Steel and Zhongke Refinery and Petrochemical, the project is expected to further boost the growth of Zhanjiang's advanced manufacturing industry.
Total investment in BASF's Zhanjiang production base tops US$10 billion, which will be the largest foreign-invested heavy chemical production base in China, as well as BASF's biggest overseas investment. The plant will be run independently by BASF, making it the first wholly-owned foreign petrochemical project in China, pointing to a more open foreign investment environment in Guangdong. Given its wealth of resources, western Guangdong should prove another desirable investment destination for foreign investors, in addition to the pan-PRD region.
Shifting from Overseas to Domestic Market
While the booming Chinese economy and huge domestic market have drawn many foreign investors to China, local companies are also watching changes in the domestic market closely. Some are gradually shifting their focus from export to domestic sales.
With rich sea resources, Zhanjiang ranks top among cities in Guangdong in fishing industry output. The city is also the nation's biggest shrimp trading centre and export processing base. Founded in 2001, Zhanjiang Guolian Aquatic Products Co Ltd in the Zhanjiang Economic and Technological Development Zone engages mainly in aquaculture operations, with its business spanning the entire supply chain, including hatchery, factory farming, feed, food processing, trading and R&D. Its primary products are tilapia and shrimp.
At the end of 2003, the US Southern Shrimp Alliance lodged an anti-dumping complaint with the US International Trade Commission and the US Department of Commerce against six countries, including China, alleging that frozen and canned warm-water shrimp exported by these countries harmed the local industry. This is generally recognised as the first China-US anti-dumping case for fisheries products.
Guolian was a target of the investigation and attended hearings on the case. In the final judgment, however, it was confirmed that Guolian was entitled to zero anti-dumping duty treatment, and it was one of the two frozen shrimp suppliers worldwide that could export to the US tariff free. Subsequently, Guolian's shrimp export business expanded exponentially. In 2012, the company bought out a US aquaculture company to further penetrate the US market, which once accounted for over half of Guolian's revenue in aquaculture business.
In light of the flourishing Chinese economy and rapidly growing local seafood market, Guolian is steadily expanding in the domestic market, which it hopes will make up over 55% of its turnover by the end of 2019.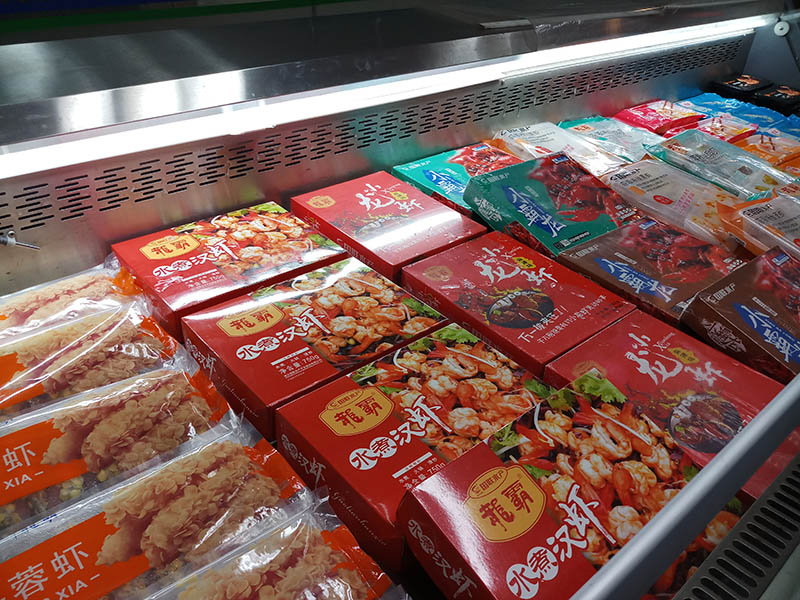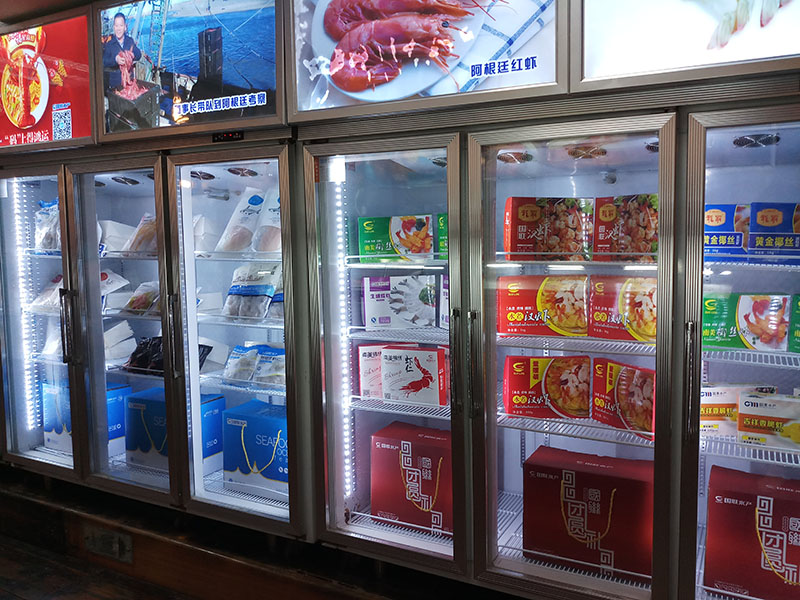 Opportunities for Hong Kong
With the accelerating development in Zhanjiang and Maoming and their advantageous location at the crossroads of three national strategic initiatives, the two cities have the potential to attract industries relocated from the GBA, the Hainan FTZ and Beibu Gulf area. The Implementation Plan for the Outline Development Plan for the Guangdong-Hong Kong-Macao Greater Bay Area calls for efforts to promote the co-ordination, synergy and collaborative development of the GBA and its neighbouring areas, including western Guangdong. The government work report endorsed at the second meeting of the 13th Guangdong Provincial People's Congress states specifically that support be given to promote the integration of Zhanjiang and the Hainan free trade port.
Thanks to the economic boom in its neighbouring areas and Guangdong's 10 policies to encourage foreign investment, western Guangdong is becoming increasingly attractive to foreign investors. While Zhanjiang and Maoming have an economic structure (dominated by heavy and chemical industries) markedly different from Hong Kong's service-oriented economy, the two cities are nevertheless in need of support services for heavy and chemical industrial projects, spelling opportunities for Hong Kong companies.
As an international business and trade centre, Hong Kong can help introduce foreign investment into Zhanjiang and Maoming by staging exhibitions and international conferences to showcase the two cities' strengths. Hong Kong firms can offer Zhanjiang and Maoming companies world-class professional services, such as finance, legal, project management, accounting and consulting. Being one of the four core cities in the GBA, Hong Kong can play an important role in the collaborative development of western Guangdong and the GBA.
Hong Kong
Mainland China
Hong Kong