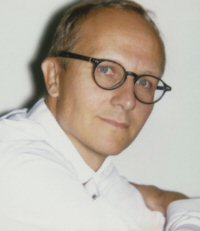 Luxury products and sustainability might not seem to belong on the same shelf but French cosmetics start-up La Bouche Rouge has found strong demand for its eco-friendly lines, including a healthy interest in Hong Kong.The idea for La Bouche Rouge came about when Founder Nicolas Gerlier realised that up to one billion used lipstick tubes are thrown away every year, contributing to plastic pollution. "I believe that it is impossible to create a new beauty house today without thinking of the environment, without giving meaning, without becoming part of a socially responsible project," he said. The idea developed in his mind "until the day I decided to launch my own model".
Inspirational encounter
Mr Gerlier had been working in the beauty industry, at L'Oreal Luxe, for some time when he met Ezra Petronio, now the Co-founder and Creative Director or La Bouche Rouge, who inspired him to develop the brand. The two met in September 2016. "My encounter with him was decisive," Mr Gerlier said. "He is responsible for all the creative direction of La Bouche Rouge. Our lipstick is called 9.16 [16 September] as a symbol of our collaboration and the great pleasure we have to work together between Paris and New York."La Bouche Rouge lines include the Metiers d'Art Collection – artisan-crafted lipstick cases that have proved a hit with consumers in Asia. "Our Métiers D'art collection is a piece of French traditional know-how that seduces our customers in Asia with its quality and sensuality and amazing colours!" Mr Gerlier said. "They love the fact that [the cases] can be engraved and personalised."La Bouche sells products in leather pouches which customers refill by purchasing more lipstick at the outlet or online. There is no need to discard cases."At La Bouche Rouge we talk about being 'beautifully sustainable'," Mr Gerlier said. "We believe in creating the desire to consume differently and we are convinced that this is achievable through designing beautiful and easy objects. There should not be any compromise between sexiness and sustainability."The firm also has a line of vegan products, which do not use beeswax or any other animal-derived material. These will be available in Hong Kong soon.
Natural choice
Hong Kong was a natural choice when La Bouche Rouge decided to expand beyond Europe and the United States. "Hong Kong is a living and dynamic economy, with the whole aura of Asia in its globality," Mr Gerlier said. "I am convinced that sustainability combined with luxury in makeup is our future and we are very proud to be launching so far from France just a year and a half after our launch."At present La Bouche Rouge sells at Lane Crawford in Hong Kong, its first Asian outlet. The firm plans to develop other points of sale in Hong Kong as well as in Japan and Korea.With its strong international connections and large French community, La Bouche Rouge finds Hong Kong a good base for its move into Asia. "Our team here is made up of French people who have lived in Hong Kong for a long time. The cosmopolitan city lets us connect with a lot of different nationalities and customers."Related link
La Bouche Rouge