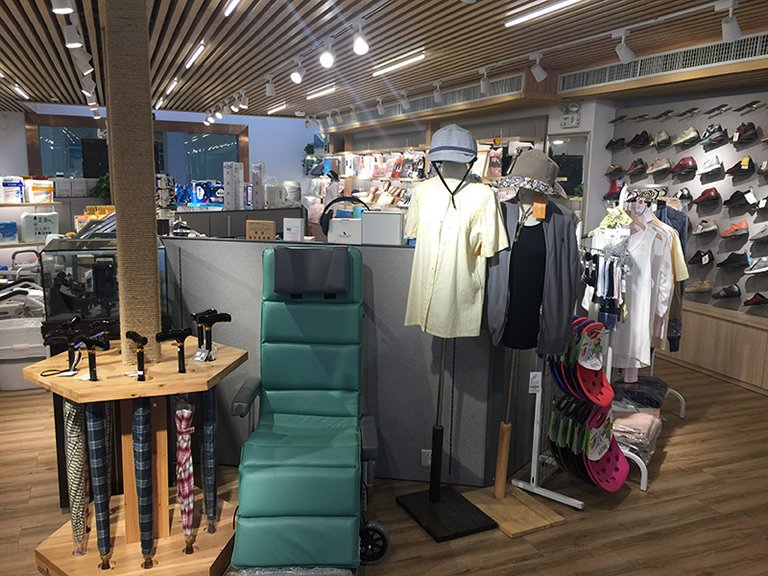 https://hkmb.hktdc.com/en/1X0AI9SH
China Senior Market Case Studies: Soaring Demand for Elderly Products
Interview with James Chang, Chairman of the Board, Beijing-based Elderly Services Company 'Huazheng'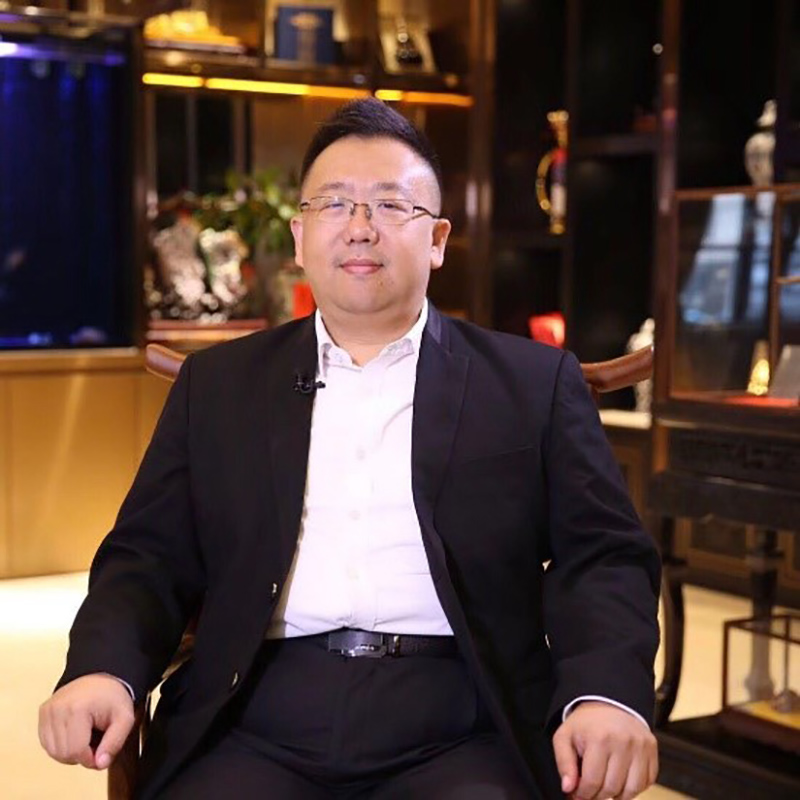 According to China National Committee on Ageing projection, senior citizens will account for more than one-third of China's total population by the year 2025, generating enormous opportunities for the domestic silver hair market. As the living environment improves and the health condition of most elders is generally good, senior consumption is no longer confined to rehabilitation products and aids, but is gradually expanding to encompass all kinds of goods designed with a senior element.
Beijing-based elderly services company, Huazheng, introduced Taiwan's popular senior products brand Best Loving to the mainland market in 2018. James Chang, Chairman of the board of directors of Huazheng, shared his views on the mainland senior market, as well as his experience in marketing the Best Loving brand, providing valuable reference for the trade.
Demand Outstripping Supply
As the rate of population ageing in the mainland accelerates, demand for elderly products continues to grow. Chang pointed out that senior products fall into three categories: medical equipment, rehabilitation aids, and elderly products. Medical equipment includes products relating to health check and treatment. Rehab aids refers to devices that help the aged in walking or recuperating, some of which are similar to products designed for use by the handicapped. Elderly products are daily supplies designed with senior care in mind, one example being bump caps for head protection.
Despite the rapid growth in demand, supply in the mainland senior products market lags far behind. Chang said: "There are over 60,000 kinds of senior products in the world. In Japan alone more than 40,000 kinds are available. Yet in mainland China, only about 4,000 kinds can be found at the most."
Apart from the limited product types, well-known senior product retail brands are also absent in the mainland market. Chang said: "Most of the medical equipment and rehab aids are sold at drugstores or medical equipment shops. In the mainland, shops selling daily supplies for senior citizens are few and far between, let alone branded elderly product specialty stores offering a wider range of product categories. Consumers also lack product knowledge and experience, and can't tell product quality."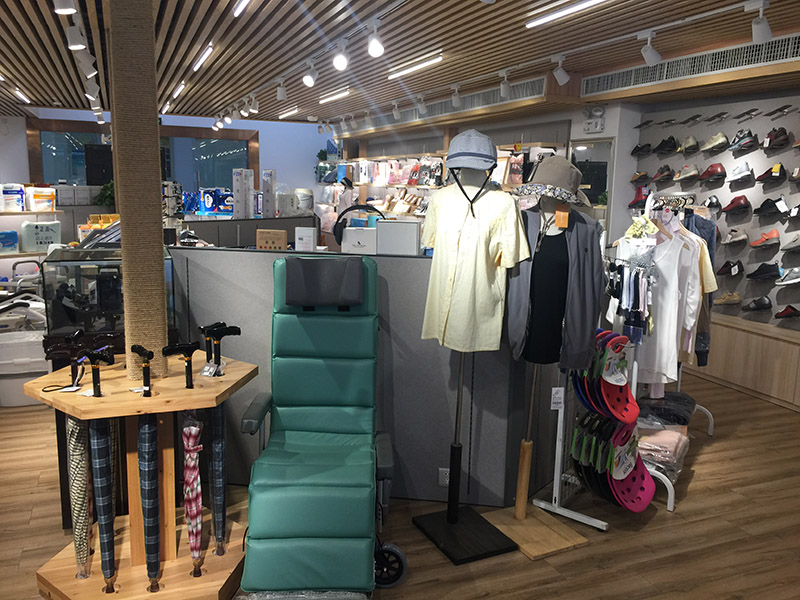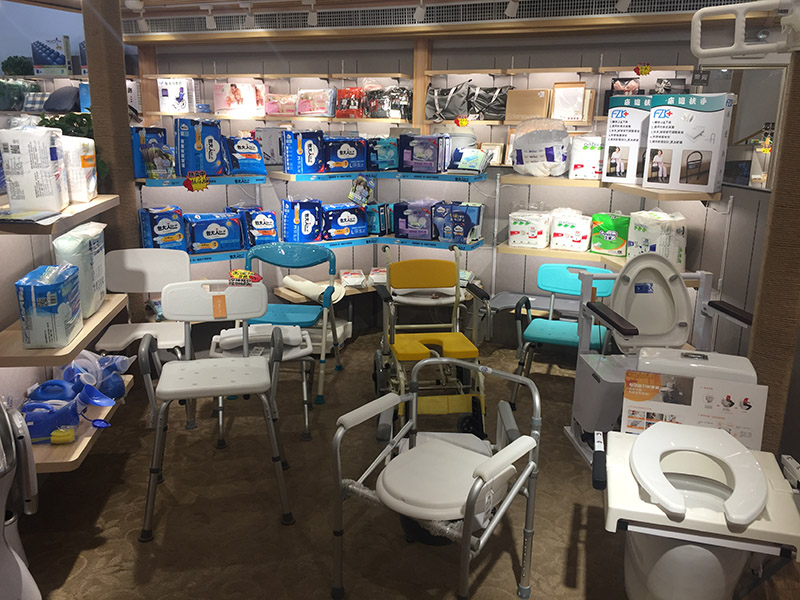 In view of this, Huazheng brought a well-known senior products supplier from Taiwan into the mainland market. Chang said that Taiwan has rich experience in OEM and ODM and the quality of its products is guaranteed. Moreover, Taiwan had an earlier start in ageing than the mainland, and as such, there are already a number of renowned senior products retailers in Taiwan. Among these industry players, Best Loving, founded in 1991, is the largest in scale. It has over 20 retail stores in Taiwan currently, selling more than 30,000 kinds of elderly products.
Product Sales in Connection with Projects
Huazheng's core business is consultancy in all aspects of the senior care industry. The company provides clients with a full range of consultancy and advisory services, from the positioning and planning of senior care projects in the initial stage, through to operation and management on project completion. Chang revealed that Best Loving first entered the mainland market riding on the senior care projects undertaken by Huazheng, saying: "To operate a nursing home it is necessary to bring in industries relating to healthcare and senior care. We seized the opportunity of setting up nursing homes to talk to Best Loving about acting as its agent on the mainland. To facilitate co-operation and maintain brand consistency, Huazheng made an equity investment in Best Loving and became this Taiwan brand's sole mainland agent. The brand was officially launched on the mainland in 2018."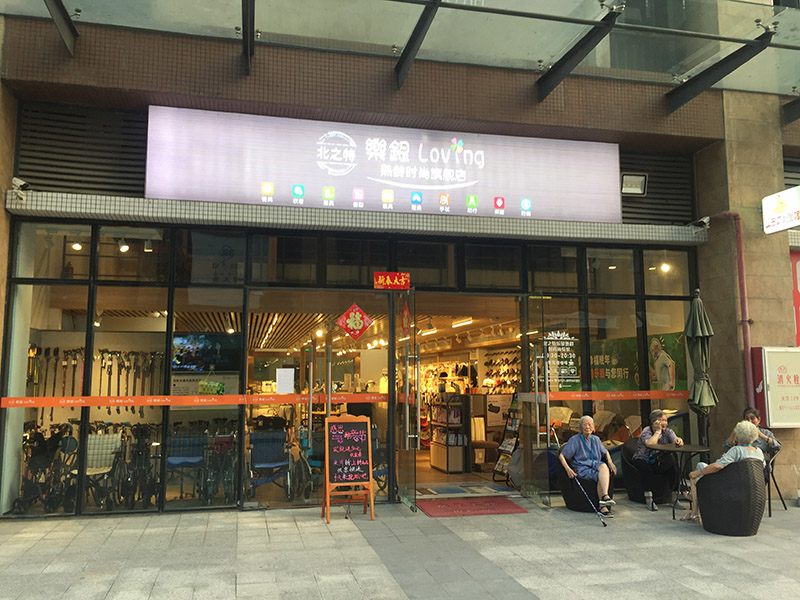 Best Loving's first mainland store opened in Taicheng Life Garden, an elderly home located in Guangzhou near Foshan, with the two-storey store covering a total area of 300 sqm. The other two Best Loving stores are in Beijing and Xiamen, both of which are co-located with the offices of Huazheng, each with a 200-sqm product display area. Chang said: "We have clients coming to our company for project negotiation every day, which gives us a good chance to promote Best Loving products. We also make arrangements for Best Loving to take part in senior care projects that we are involved in planning."
Chang pointed out that Best Loving's business model in the mainland market is bundling with elderly home projects. He said: "In Taiwan, all Best Loving outlets are found in department stores in the form of special counters. But the market conditions are different in the mainland, where old people tend not to shop around for senior products. Neighbourhood stores are not a suitable business model either, because of the limited number of target customers covered.
"We tend to bundle with elderly home projects and work together. The right elderly home project would be one that offers thousands of beds, and also includes a hospital, which provides sufficient target consumers to support the sales of our specialty stores.
"Besides, our products can also be placed directly in the elderly homes for use by residents. In so doing, the products can serve as samples in the first place, and secondly, elderly homes with a size of upwards of 100,000 sqm can serve as our product display area. The elders who visit our shop not only can make purchases, but can also ask us to go to their place and carry out home renovations meeting their needs."
Chang reckoned that opening shop in the neighbourhood of nursing homes is currently the most effective strategy. He said: "Of course, we have our requirement where project size is concerned. Projects with only 200 beds cannot support our sales. A considerable scale is needed for this business model."
Brand Loyalty through Engagement
Where the sales strategy for senior products is concerned, Chang pointed out that allowing the elderly to try the products first before buying is of prime importance. He said: "In selling senior products to the elderly sincerity and generosity are a must. Display the products and let the elderly try them out before buying.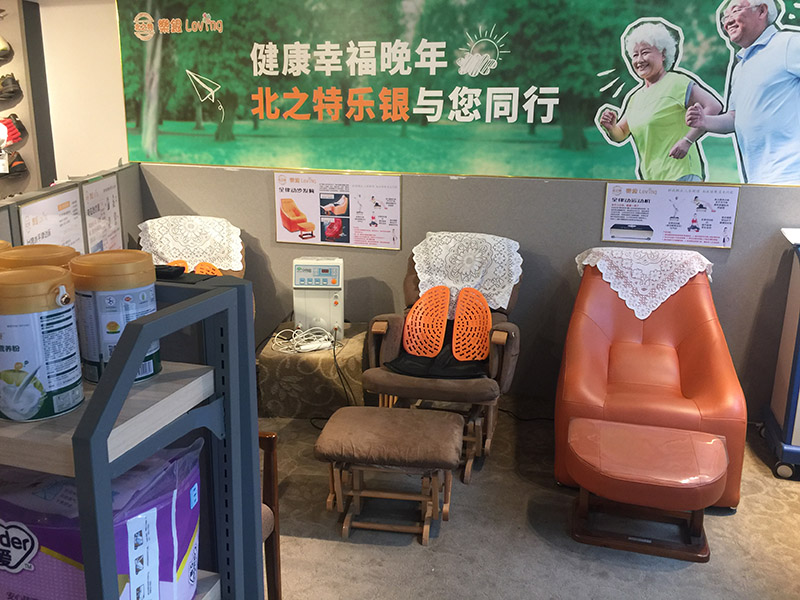 "After the old folks have tried the product and are happy with it, they are willing to dig into their pockets and buy. If the elders find the product they like too expensive, they would still choose other products at a lower price. For instance, some old people may come here to try out a chair, but since the chair is a bit too expensive, they would then buy other products such as sticks, clothes, hats or footwear."
Chang advised senior products suppliers to also make an effort to establish personal relationships with the elderly, saying: "Some old folks feel lonely in their daily life. If someone is willing to chat with them, they are happy to talk. With constant engagement, the relationship would become closer. As long as an elderly customer trusts you, many problems can be solved easily.
"Today, many elders use WeChat. Our shopkeepers connect with these seniors via WeChat in a personal capacity and interact with them. These elders chat with our shopkeepers every now and then in and out of season. But remember, the engagement must be personal and one should refrain from interacting with these old people in the name of the company, because what they want is to chat with a 'person'."
Chang reminded suppliers to take note of the regional differences in the mainland senior market. In economically developed first- and second-tier cities, the spending power of the elderly is stronger. In view of this, Huazheng currently does not only operate Best Loving in these cities targeting the high-end market, it has also developed the Ziyuyang brand serving the medium-range market.
In terms of market positioning, Best Loving is the flagship store for trendy senior products, which are mainly imported goods. Meanwhile, Ziyuyang primarily offers mainland products. These two brands serve different target customers in two separate market segments.
Chang said: "The Ziyuyang brand targets third- and fourth-tier cities, while Best Loving maintains its foothold in major cities." The two brands serve both the B2C and B2B markets, as well as supply elderly care equipment and senior products to end-consumers and nursing homes.
Mainland Elderly Consumers' Change in Attitude
Chang remarked that the mainland senior market has certain unique characteristics. The one-child policy in the past, coupled with the fewer-children trend in recent years, has undoubtedly changed the country's demographic structure, resulting in an ageing society accompanied by such issues as small family size and empty nests. He said: "As the ageing population grows, these old folks can no longer rely on the government or their children, but have to depend on themselves. Today's seniors have already come to realise that relying on their children to take care of them doesn't work, and living with their children and grandchildren doesn't work either."
To most old people, their common goal is 'not to burden their children'. It is interesting to note that the consumer attitudes of elders of different generations differ quite significantly. Chang said: "People aged over 80 used to live a hard life and they generally do not want to become a burden to their children. They are thrifty and tend to leave their fortune behind for their children.
As social attitudes change and material conditions improve, people in their 60s and 70s are more willing to spend. Especially if their children are doing well, it is not necessary to leave behind any fortune for them, so they would spend to their heart's content. "As for the post-1960s generation, they are likely to be spendthrifts and would not leave a cent to their children." In tandem with the rapid growth of the ageing population and the change in consumer attitude of the aged, the mainland senior market is bound to expand further and further.
Household Products
Health & Beauty